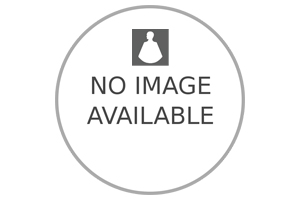 Vincent Wing
Category : Science-Mathematics-Statistics
Type : PSP
Profile : 5/1 - Heretical / Investigator
Definition : Triple Split
Incarnation Cross : LAX The Clarion 1
Biography
Vincent Wing (1619–1668) was an English astrologer and astronomer, professionally a land surveyor.
Early Life
He was the eldest son of Vincent Wing (1587–1660) of North Luffenham, Rutland, where he was born on 9 April 1619. The family was of Welsh origin. He acquired some self-taught knowledge of Latin, Greek, and mathematics, In 1648 he became known as joint author, with William Leybourn, of Urania Practica. In the following year he published independently A Dreadful Prognostication, containing astrological predictions. His Harmonicon Coeleste appeared in 1651; his major work, entitled Astronomia Britannica, in 1652 (2nd ed. 1669). This was a complete system of astronomy on Copernican principles, and included numerous tables; it followed Seth Ward in formulating Kepler's second law. It was followed in 1656 by Astronomia Instaurata, and in 1665 by Examen Astronomiae Carolina, exposing the alleged errors of Thomas Street, who promptly retaliated with 'a castigation of the envy and ignorance of Vincent Wing.'
Ephemerides
Wing issued ephemerides for twenty years (1652–1671), the most accurate of the time according to John Flamsteed, who maintained a correspondence with him. He also wrote for the Stationers' Company an almanac styled Olympia Domata, the annual sale of which averaged 50,000 copies. The publication was continued by his descendants at irregular intervals until 1805.
Later Life
Wing resided at North Luffenham, but occasionally came to London for learned company. He contracted consumption, of which he died on 20 September 1668, aged 49. His friend and biographer John Gadbury commended his wit. He became involved in controversis, and sides were taken in these disputes; Flamsteed speaks of Wing's 'sectaries.' A convinced astrologer, he edited in 1668 George Atwel's Defence of the Divine Art, drew the scheme of his own nativity published in Gadbury's Brief Relation, and is said to have made a correct forecast of his death. His will was dated a fortnight before. He was buried at North Luffenham. The Olympia Domata for 1670 was edited by his elder son, Vincent Wing; and the numbers for 1704 to 1727 by his nephew, John Wing of Pickworth, Rutland, coroner of the county, who published in 1693 Heptarchia Mathematica, and in 1699 an enlarged version of his uncle's Art of Surveying, supplemented by Scientia Stellarum, Calculation of the Planets' Places, etc.
Please register for a free Genetic Matrix account to access more information about this and all other celebrity pages