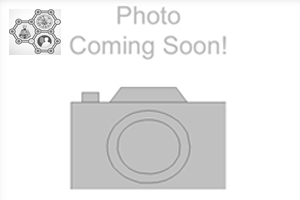 JW van Wijhe
Category : 1856-births
Type : GP
Profile : 5/1 - Heretical / Investigator
Definition : Split - Small (1)
Incarnation Cross : LAX Dominion 2
Biography
Dutch biologist, for 37 years professor of anatomy and embryology in Groningen.
He was the eldest son of Jan Derk Jacob van Wijhe (10 Nov 1821, Zevenaar - 18 Augustus 1915, Terborg), a sea officer and farmer, and Wesselina Hendrina Kok (11 March 1824 9 AM,Groessen - 3 December 1893, Groessen.) They married 2 December 1852 in Duiven (meaning "Doves") and got between 1856 and 1869 eight children.
He followed the Higher civil school in Arnhem, graduated in 1873. Then he studied biology in Leiden from 1874 to 1880. During those years the development of the microscope and the microtome permitted the study of embryological development in great detail. Summer 1880 he studied under the comparative anatomist Robert Wiedersheim (21 April 1848, Nürtingen – 12 July 1923, Schachen in Lindau) in Freiburg im Breisgau. His dissertation on 17 December 1880 3 PM in Leiden was a Dutch version of his earlier work on the vertebra and head nerves of primitive vertebrate animals: "Ueber das Visceralskelet und die Nerven des Kopfes der Ganoiden und von Ceratodus" (1879).
After a short period working as the assistant of the zoologist Hoffman in Leiden, he became a teacher of biology in Almelo. On 10 April 1884 he married Maria Antonia Hazelhoff Roelfzema (1 July 1856, Zevenaar - 11 October 1936, Groningen) in Amsterdam. They got at least one child.
In 1887 he went back to Freiburg, where he enjoyed the freedom of mind of Robert Wiedersheim. "Wieder Heim" means "Back home" and Wiedersheim was a great Darwinian evolutionary comparative zoologist stating in the Wiki that: "comparative morphology points not only to the essentially similar plan of organization of the bodies of all vertebrates, ... but also to the occurrence in them of certain organs, or parts of organs, now known as 'vestigial.' By such organs are meant those which were formerly of greater physiological significance than at present."
His work on comparative anatomy of vertebrates yielded him a honorary doctorate in 1889 from Groningen University (RUG). From 24 September 1889 till his retirement in 1926 he was professor of anatomy and embryology in Groningen. The title of his in Dutch given inaugural speech was: "Het lichaam van den mensch als getuigenis van zijne afkomst" (The body of man as a testimony of his descent). It dealt with Darwinian evolution. From 1904 till 18 September 1905 he was Rector Magnificus of the Groningen University. Leiden University tried to get him back in 1919, but he stayed in Groningen, as Groningen offered him a modern anatomy laboratory.
On 12 May 1893 he became a member of the Dutch academy of science (KNAW). He got a honorary doctorate from Freiburg (12 March 1889), Aberdeen (1906), was honorary member of the Belgian "société royale zoologique" and corresponded with academies in Philadelphia and Leningrad.
He died most likely on 22 February 1935 (source: RUG) of disease, after surgery in Groningen, but the KNAW and most biographies give 25 April 1935, a full month later. The exact date of death has never been given free by his family. Perhaps he was some time in coma, but most likely there was some juridical struggle about the rights of the body, as his body was donated by him in his will and testament to his colleagues for the purpose of science and education. But his family severely regretted this.
As the by him in 1919 founded anatomy lab was part of the RUG University Hospital, where in the pre-antibiotic period done surgery took place, his body could have been dissected at his favourite working place. According to the website of Groningen University his bodily remains after autopsy were buried on 25 April 1935, thus the day of his with a full month postponed death according to his biographers.. .
Please register for a free Genetic Matrix account to access more information about this and all other celebrity pages