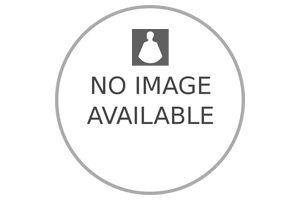 Tracey Ullman
Category : Comedienne
Type : PSP
Profile : 5/1 - Heretical / Investigator
Definition : Single
Incarnation Cross : LAX Demands 2
Biography
Tracey Ullman (born 30 December 1959) is an English stage and television actress, comedian, singer, dancer, director, author, and screenwriter of dual British and American citizenship.
Her early appearances were on British TV sketch comedy shows A Kick Up the Eighties (with Rik Mayall and Miriam Margolyes) and Three of a Kind (with Lenny Henry and David Copperfield). After a brief but high-profile singing career, she appeared as Candice Valentine in Girls on Top with Dawn French and Jennifer Saunders.
She emigrated from the United Kingdom to the US and created her own network television series, The Tracey Ullman Show, from 1987 until 1990. She later produced programmes for HBO, including Tracey Takes On... (1996–1999), for which she has won numerous awards. She has also appeared in several feature films. Ullman's most recent sketch comedy series, Tracey Ullman's State of the Union, ran from 2008 to 2010 on Showtime.
Early life
Ullman was born Trace Ullman in Slough, Buckinghamshire (now in Berkshire), the daughter of Dorin Cleaver, of both English and Roma extraction, and Anthony John Ullman, a Polish Roman Catholic, who worked as a solicitor. Ullman later recalled, "My real name is Trace Ullman, but I added the 'y.' My mother said it was spelled the American way, but I don't think she can spell! I always wanted a middle name. My mum used to tell me it was Mary but I never believed her. I looked on my birth certificate and I didn't have one, just Trace Ullman." Ullman's father was a Polish soldier evacuated from Dunkirk in 1940. He subsequently worked as a furniture salesman and travel agent. When she was six, Ullman's father died of a heart attack while reading her a bedtime story. He was 50 years old. In an effort to cheer up her family, Tracey recounts putting on shows in her mother's bedroom, performing alongside her older sister, Patti. That first show was entitled The Patti Ullman Show. "I was a spin-off!" recalled Ullman. In her nightly performances she would mimic neighbours, family members, friends, and celebrities. Soon after, Ullman's mother remarried.
At the age of 12, a headmaster saw Ullman's future potential, and recommended her to the Italia Conti Academy stage school. Although the school gave Ullman her first taste of the stage, she does not look back on it fondly.
At the age of 16, Ullman began finding jobs as a dancer, and soon landed a role in Gigi in Berlin. Upon returning to England, she joined the "Second Generation" dance troupe. She also began appearing in variety shows.
The exposure led to her casting in numerous West End musicals, including Grease, and The Rocky Horror Show. During this time Ullman was cast in a play at London's Royal Court Theatre for an improvised play about club acts. Entering the competition, Ullman created the character Beverly, a born-again Christian chanteuse. The performance was a big hit and she won the "Best Newcomer Award". The BBC became interested and offered her the chance to star in her own show. In 1983, Ullman took part in the workshops for Andrew Lloyd Webber's upcoming musical, Starlight Express, playing the part of Pearl.
Music career
In 1983, Ullman succeeded as a singer on the punk label Stiff Records, although her style was more comic romantic than punk. She had six songs in the UK Top 100 in less than two years. Her 1983 debut album, You Broke My Heart in 17 Places, featured her first hit single, "Breakaway" (famous for her performance with a hairbrush as a microphone); the international hit cover version of label-mate Kirsty MacColl's "They Don't Know" went to No.2 in the UK, and No.8 in the US. MacColl sang backing vocals on Ullman's version. It would later become the theme song to Ullman's later television series, Tracey Takes On....
Follow-up singles, a cover of Doris Day's "Move Over Darling", which reached No.8 in the UK, and the cover of Madness' "My Girl", which Ullman changed to "My Guy's Mad at Me", were released. (The "My Guy" video featured the British Labour Party politician Neil Kinnock, at the time the Leader of the Opposition)
Ullman's songs were over-the-top evocations of 1960s and 1970s pop music with a 1980s edge, "somewhere between Minnie Mouse and the Supremes" as the Melody Maker put it, or "retro before retro was cool", as a retrospective reviewer wrote in 2002. Her career received another boost when the video for "They Don't Know" featured a cameo from Paul McCartney; at the time Ullman was filming a minor role in McCartney's film Give My Regards to Broad Street. Ullman released her second and last album, You Caught Me Out, in 1984.
Her final hit, "Sunglasses" (1984), featured comedian Adrian Edmondson in its music video. During this time, she also appeared as a guest VJ on MTV in the United States.
In her HBO stand-up special, Tracey Ullman: Live and Exposed, Ullman recreated her music career, recounting how she entered the business, and why she left it. Performances of many of her hit singles were also performed in front of an audience for the performance. In October 2006, Ullman took part in the BBC Four documentary series, If It Ain't Stiff, a mini-series dedicated to the history of the label. A new "remastered" version of ...17 Places was released in 2007.
Television career
Early years
Along with her stint in the music world, Ullman began working in television. Between 1981 and 1984 she starred in sketch comedies A Kick Up the Eighties and Three of a Kind for the BBC. In 1985, she donned a blonde wig and took the role of a promiscuous gold digger named "Candice Valentine" on the ITV sitcom Girls on Top. She left after one season, due to being pregnant and giving birth to her first child in 1986.
At this point, US television beckoned, and renowned television producer James L. Brooks came calling. The two had discussed working together previously, but it was not until 1987 that they created The Tracey Ullman Show. Ullman played a variety of characters, completely unrecognisable with the help of makeup, prosthetics and padding. The show was the first commercial hit for the then unknown Fox channel. Paula Abdul served as the show's choreographer. The then-unknown Abdul even used her early music recordings for the series' strenuous dance numbers.
The Tracey Ullman Show earned four Emmys and spawned The Simpsons, which was featured in simple cartoon shorts (created by cartoonist Matt Groening at the behest of Ullman Show producer James L. Brooks). Ullman provided the voice of Emily Winthrop, a British dog trainer on The Simpsons episode "Bart's Dog Gets an F" (1991). In 1992 Ullman filed a lawsuit against Twentieth Century Fox in Los Angeles Superior Court over profits from the later half-hour incarnation of The Simpsons. She wanted a share of The Simpsons' merchandising and gross profits and believed she was entitled to $2.5 million of the estimated $50 million Fox made in 1992. The Fox network had paid her $58,000 in royalties for The Simpsons as well as $3 million for the 3½ seasons her show was on the air. As Ullman had continued her professional relationship with former producer Brooks, only the studio and not Brooks was named in the suit. Brooks was allowed to videotape his testimony as he was in the middle of filming I'll Do Anything, in which Ullman appeared. Eventually the courts ruled in favour of the network.
HBO
Ullman returned to television in 1993, but this time in cable television. Two specials were created allowing Ullman to bring life to a host of new characters. The first, Tracey Ullman: A Class Act, took a humorous jab at the British class system, and co-starred Monty Python alumnus Michael Palin. For the second, Tracey Ullman Takes on New York, Ullman decided to take on a more American subject, New York City. Both specials drew praise and awards. HBO became interested in doing a Tracey Takes On... series, and Ullman and her husband, Allan McKeown, set up production in Los Angeles in 1995.
Tracey Takes On... premiered 24 January 1996, on HBO. Each episode would focus on a topic for Ullman to "take on" and examine. The series would have two to three long sketches, and many small interview-styled bits, with her many characters commenting on that week's topic. Unlike the Fox show, Tracey Takes On... was shot on location, not filmed in front of a live audience. Making the switch to a cable-produced series enabled Ullman free rein to do and say as she pleased.
A kiss with Tracey Ullman Show alum Julie Kavner kicked off the series' first episode. Ullman portrayed characters, both male and female, made up of many ethnicities. This included an Asian donut shop owner, a (male) cab driver from the Middle East, and an African-American airport security guard. The series went on to win eight Emmys, numerous CableACE Awards and a host of other media awards, and was critically acclaimed. In 1997, it won the Outstanding Variety, Music or Comedy Series Emmy Award category for the episode Vegas. In 1998 the series was published in book form, Tracey Takes On.... The series was also awarded GLAAD awards for its portrayal of gay and lesbian characters. Tracey Takes On... completed its four-season run in 1999.
Oxygen stint
In 2001, Ullman took a break from her character-based series and created a chat show for Oxygen, Tracey Ullman's Visible Panty Lines. The show's main focus was fashion. Ullman had developed her own clothing website a few years prior. Interviewees included Arianna Huffington and Charlize Theron. The series lasted for two seasons, and ended in 2002.
Return to HBO
A Takes On... spin-off pilot was produced in 2003, Tracey Ullman in the Trailer Tales. Tales spotlighted just one of Ullman's most popular characters, Ruby Romaine. The pilot aired, but no series was ever commissioned.
Tracey returned to HBO in the summer of 2005, with her autobiographical one-woman stage show, Tracey Ullman: Live and Exposed. The show garnered another Emmy nomination.
Showtime
Upon her naturalisation in the United States, it was announced in April 2007 that she would be making the move from her 14-year working relationship with cable network, HBO, to the rival, Showtime. Ullman was to create a brand new series for the network, that would be inspired in part by her recently gained naturalisation. The series would focus on America, "the good, the bad, and the absolutely ridiculous", which also served as the series tag line.
Ullman credits senior programmer, Robert Greenblatt, as a big influence in her decision for the move, and the network's budding roster of hit shows. Greenblatt was a young development director during her Tracey Ullman Show days, and was enthusiastic to get her over to Showtime. Five episodes were ordered for the first season.
For the first time since the early years of her career at the BBC, Ullman was not only creating a new line-up of original characters, but rather, also impersonating famous ones. Tracey Ullman's State of the Union debuted on 30 March 2008.
The critical response to "State of the Union" was overwhelmingly positive. One critic pointed out a change in Ullman's humour:
It's been fascinating to watch Ullman evolve from, say, Imogene Coca and Carol Burnett to something leaner and meaner, like a young Whoopi Goldberg. Or Lenny Bruce, with his surreal jive and need to shock. Or Lily Tomlin, signaling in coded transmissions through a worm hole to some parallel universe. Or Anna Deavere Smith, chameleon and exorcist, seeing around corners and speaking in tongues. Or, of course, Robin Williams, before all the bad films and worse career choices, a brilliant mind unmade of equal parts politics and paranoia, music video and psychotherapy, a scrambled shaman egghead and Jack–in–a–Pandora's box. Think of America as performance art.
Ullman has commented that the United States is "now able to laugh at itself more," embracing more satiric humour, rather than deeming it "unpatriotic". Now that she's an official citizen, Ullman joked that she "won't end up in Guantánamo Bay," for speaking her mind.
Ullman hoped to continue the series after season one. Showtime announced that it had greenlighted a second season for 2009. It was commissioned for a third run for 2010.
Other notable work
Ullman was the modern-day cartoon voice of Little Lulu. She also had a recurring role as an unconventional psychotherapist in Ally McBeal, a role that won her an American Comedy Award.
Ullman co-starred with Carol Burnett in the television adaptation of Once Upon a Mattress. Ullman played Princess Winnifred, a role originally made famous by Burnett on Broadway, who took on the role of the overbearing Queen.
Film career
Along with her television work, Ullman has featured in many films throughout her career. Her first theatrical film was a small role in Paul McCartney's 1984 film Give My Regards to Broad Street. This was followed by a supporting role in the 1985 Meryl Streep drama Plenty, which gained Ullman international acclaim for her comic and dramatic performance.
After the cancellation of The Tracey Ullman Show in 1990, she made her starring debut alongside Kevin Kline, River Phoenix and Joan Plowright in I Love You to Death. Ullman has also appeared in lead and supporting roles in Robin Hood: Men in Tights, Nancy Savoca's Household Saints, Bullets Over Broadway, Small Time Crooks, A Dirty Shame, and Tim Burton's Corpse Bride. She was nominated as Golden Globe Award for Best Actress – Motion Picture Musical or Comedy for her work in Small Time Crooks in 2001.
Ullman portrayed Mother Nature in the 2007 romantic-comedy film, I Could Never Be Your Woman, starring Michelle Pfeiffer. Ullman acted as creative consultant on the 2006 DreamWorks feature, Flushed Away.
Ullman signed on to voice along with such actors as Dustin Hoffman, Kevin Kline, William H. Macy, Stanley Tucci, Christopher Lloyd, Sigourney Weaver and Emma Watson in the computer-animated The Tale of Despereaux.
Stock footage of Ullman was used in the film The Queen with Helen Mirren.
On 12 June 2013, it was announced by The Hollywood Reporter that Ullman was in talks to join the film version of the Broadway musical Into the Woods playing the mother to Jack the Giant Killer.
Personal life
Ullman married producer Allan McKeown on 27 December 1983; they have two children, Mabel Ellen McKeown (born 1986) and John Albert Victor McKeown (born 1991). Mabel McKeown works for Harriet Harman in a job funded by the Labour Party. She unsuccessfully ran as Labour's candidate in the by-election in Cremorne in Kensington and Chelsea Council in 2010. She once contributed to the Huffington Post. She has also campaigned for Labour.
Ullman became an American citizen in December 2006 and now holds dual citizenship of the United States and the United Kingdom. In 2006, Ullman topped the list for the "Wealthiest British Comedians", with an estimated wealth of £75 million.
Please register for a free Genetic Matrix account to access more information about this and all other celebrity pages