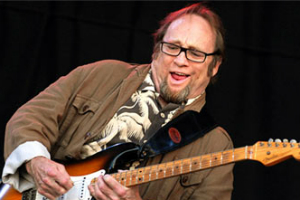 Stephen Stills
Category : Musician - Popular
Type : MS
Profile : 4/6 - Opportunistic / Role Model
Definition : Single
Incarnation Cross : RAX Tension 4
Biography
Stephen Arthur Stills (born January 3, 1945) is an American multi-instrumentalist and singer/songwriter best known for his work with Buffalo Springfield and Crosby, Stills & Nash (and Young). He has performed on a professional level in several other bands as well as maintaining a solo career at the same time. Stills was ranked #28 in Rolling Stone Magazine's 2003 list of "The 100 Greatest Guitarists of All Time" and #47 in the 2011 list. Stills became the first person to be inducted twice on the same night into the Rock and Roll Hall of Fame for his work with CSN and Buffalo Springfield.
Early years
Stills was raised in a military family. Moving around as a child, he developed an interest in blues and folk music. He was also influenced by Latin music after spending his youth in Gainesville and Tampa, Florida, Louisiana, Costa Rica, Panama Canal Zone and El Salvador, where he graduated from high school, and was an avid sailor. He also attended Admiral Farragut Academy in St. Petersburg, Florida and Saint Leo College Preparatory School in Saint Leo, Florida.
Stills dropped out of the Louisiana State University to pursue a music career in the early 1960s. He played in a series of bands including The Continentals, which featured future Eagles guitarist Don Felder. Stills could also be heard singing solo at Gerde's Folk City, a well-known coffee house in Greenwich Village. Stills eventually ended up in a nine-member vocal harmony group, the house act at the famous Cafe Au Go Go in NYC, called the Au Go Go Singers, which included future Buffalo Springfield bandmate Richie Furay. This group did some touring in the Catskills and in the South, released one album in 1964, then broke up in 1965. Afterwards, Stills, along with four other former members of the Au Go Go Singers formed The Company, a folk-rock group. The Company embarked on a six-week tour of Canada where Stills met a young guitarist named Neil Young. On the VH1 CSNY Legends special, Stills would say that Young was doing what he always wanted to do, "play folk music in a rock band." The Company broke up in New York within four months; Stills did session work and went to various auditions. In 1966 he convinced a reluctant Richie Furay, then living in Massachusetts, to move with him to California.
Stills made an unsuccessful attempt to become one of The Monkees. He was turned down, not due to any lack of ability, but because of a conflict with his existing music publishing contract. So instead, he recommended his friend, multi-instrumentalist Peter Tork.
Buffalo Springfield & CSNY
Stills, Furay, and Young reunited in Los Angeles and formed the core of Buffalo Springfield. Legend has it that Stills and Furay recognized Young's converted hearse on the streets of LA and flagged him down, a meeting described in the recent solo track "Round the Bend." The band would release three albums: Buffalo Springfield, Buffalo Springfield Again, and Last Time Around, and enjoy only one hit single, the Stills-penned "For What It's Worth" before disbanding. A Stills song off the Springfield debut, "Sit Down, I Think I Love You," was a minor hit for The Mojo Men in 1967.
Stills became friends with fellow guitarist Jimi Hendrix, who appears on Stills' eponymous first solo album. They continued to socialize and jam together informally until Hendrix's death in 1970.
During the disintegration of Buffalo Springfield, Stills played on the Super Session album with Al Kooper, and joined up with David Crosby, who had recently been ejected from The Byrds in the autumn of 1967. At a party in the Laurel Canyon, Crosby was introduced to Graham Nash by mutual friend Cass Elliott, (formerly of the Mamas and the Papas), and Nash found himself soon joining in singing with and Crosby and Stills. Renditions of the latter's "You Don't Have to Cry," led to the formation of Crosby, Stills & Nash. Several of Stills' songs, including "Suite: Judy Blue Eyes" and "You Don't Have To Cry" on the debut album were inspired by his on-again-off-again relationship with singer Judy Collins. In a 1971 interview in Rolling Stone the interviewer noted "so many of your songs seem to be about Judy Collins." Stills replied, "Well, there are three things men can do with women: love them, suffer for them, or turn them into literature. I've had my share of success and failure at all three."
The cover photo pictured on the debut was taken on the back porch of a house in West Hollywood, which was torn down the next day. Wanting to be able to tour and needing additional musicians, the band invited Neil Young to join them for their subsequent tour and second album to make the group the quartet Crosby Stills Nash & Young. CSN with and without Young still record and tour to this day.
Having played at the Monterey Pop Festival with Buffalo Springfield, and both Woodstock and Altamont with CSNY, Stills performed at all three of the iconic U.S. rock festivals of the 1960s.
Solo years
In the wake of CSNY's success, all four members recorded high-profile solo albums. In 1970, Stills released his self-titled solo debut which featured guests Eric Clapton, Jimi Hendrix, Cass Elliot, Booker T Jones and Ringo Starr (credited only as "Richie") as well as David Crosby, Graham Nash, Rita Coolidge and CSNY drummers Dallas Taylor and Johnny Barbata. It provided Stills with the hit single "Love The One You're With." Stills followed this with Stephen Stills 2, which featured "Change Partners." Even though the song was written before CSN formed, Nash saw it as a metaphor for the many relationships in CSNY.
In 1972, Stills teamed up with ex-Byrd Chris Hillman to form the band Manassas. Their self-titled double album was a mixture of rock, country, blues, bluegrass and Latin music divided into different sections. All of Stills' albums after the Springfield had gone either gold or platinum; the Manassas follow-up album the next year Down the Road was his first LP that did not. After the CSNY reunion tour in 1974, he signed to Columbia Records for three albums: Stills in 1975; Illegal Stills in 1976; and Thoroughfare Gap in 1978.
In 1976, Stills attempted a reunion with Neil Young. At one point, Long May You Run was slated to be a CSNY record, but when Crosby and Nash left to fulfill recording and touring obligations, they returned to find the other pair had wiped their vocals from the recordings, as Stills and Young decided to go on without their erstwhile partners as The Stills-Young Band. However, Young would leave midway through the resulting tour due to an apparent throat infection. Stills was contractually bound to finish the tour, which he did, but upon returning home, his wife announced she wanted a divorce and wished to move back to France. Stills reunited with Crosby and Nash shortly afterwards, thanks to the efforts of Nash's future wife Susan, who got Nash to forgive Stills for wiping the Crosby and Nash vocals from Long May You Run.[citation needed] This led to the permanent reunion of Crosby, Stills, Nash in 1977, which has persisted to the present (2013: American and European concert tour). Since, Neil Young has joined the trio for two albums in 1988 and 1999, and tours in 2000, 2002, and 2006. Also in 1976, Stills played percussion on the Bee Gees' song "You Should Be Dancing".
In 1979 he traveled to Havana, Cuba, to participate in the Havana Jam festival that took place between March 2–4, alongside Weather Report, the Trio of Doom, Fania All-Stars, Billy Swan, Bonnie Bramlett, Mike Finnigan, Kris Kristofferson, Rita Coolidge and Billy Joel, plus an array of Cuban artists such as Irakere, with whom he toured the US after the Havana concerts. His performance is captured on Ernesto Juan Castellanos's documentary Havana Jam '79.
In 1984, Right by You would be the final Stills album to make the Billboard 200 album chart, with Stills Alone issued in 1991. In 1997, Stills became the first person to be inducted into the Rock and Roll Hall of Fame twice in the same night for his work with CSN and the Buffalo Springfield. Fender Guitars crafted a custom guitar and presented it to Stills to commemorate the occasion, a Telecaster-style guitar bearing an inscription on the neck plate.
2005 saw Stills release Man Alive!, his first solo offering in 14 years. Man Alive! was released on the small English independent folk rock label Talking Elephant, and was not widely reviewed. The record did not chart on either side of the Atlantic, and was received lukewarmly by the few critics who did review it.
Throughout 2006 and 2007, Stills toured regularly as a solo artist with "The Quartet", which consisted of drummer Joe Vitale, either Mike Finnigan or Todd Caldwell on keyboards, and either Kevin McCormick or Kenny Pasarelli on bass. On May 28, 2007, Stills sang the National Anthem for Game 1 of the 2007 Stanley Cup Finals between Anaheim and Ottawa in Anaheim, California.
On December 17, 2007, Graham Nash revealed on Larry King Live that Stills had been diagnosed with early stage prostate cancer and that his operation would take place on January 3, 2008, which is Stills' birthday. Stills said later in January 2008 that he had come through the operation with "flying colors."
Stills toured Europe as a solo artist for the first time during October 2008. In 2011, Stills contributed a song, "Low Barefoot Tolerance," to J. Ralph's Wretches & Jabberers soundtrack.
Personal life
During a Manassas tour in France, Stills met and married his first wife singer-songwriter Véronique Sanson. Stills has since divorced and remarried twice. He was briefly married in the late eighties to Thai model Pamela Anne Jordan. His third wife is Kristen Hathaway whom he married in 1996.
Stills' son, Justin Stills, was critically injured at age 26 snowboarding on Mt Charleston just outside Las Vegas in 1997. An episode of Discovery Health's documentary series Trauma: Life in the ER featured his treatment and recovery. Another son, Henry, has been diagnosed with Asperger syndrome, and is profiled in the 2007 documentary Autism: The Musical. His 24-year-old daughter named Eleanor is a photographer and recent graduate of Art Center College of Design in Pasadena. Since Eleanor's graduation, she has been responsible for all recent Crosby, Stills & Nash photography. Stills has a twenty-year-old daughter, Alex, who attends Emerson College in Boston, Massachusetts. Son Chris and daughter Jennifer are both recording artists. His youngest son, Oliver Ragland, was born in 2004 and named in honor of Neil Young, whose maternal family name is Ragland.
Like all four members of CSNY, Stills has long been involved in liberal causes and politics. In 2000, Stills served as a member of the Democratic credentials committee from Florida during the Democratic National Convention, and was an actual delegate in previous years.
The comic book series Scott Pilgrim features a character by the name of Stephen Stills, referred to as "The Talent" by the band he shares with the titular character. The character also plays an acoustic guitar and sings, and is often portrayed wearing the kind of western shirts that Stills has as standard wardrobe. The series also has a reference to Stills' collaborator Neil Young in the character of Young Neil.
Style, musicianship, and sound
Stills' sound as a guitarist playing displays sources in rock and roll, blues, country music and folk music. Latin music played a key role in both his approach to percussion and guitar.
Stills experimented with the guitar itself, including soaking strings in barbecue sauce or flipping pickups to mimic Hendrix playing a right-handed guitar left-handed. He is also known for using alternate guitar tunings, particularly when performing acoustically. Often a long acoustic solo section of the show would showcase agile fingerstyle playing in standard and altered tunings. His primary alternate tuning is usually EBEEBE which can be heard in "Suite: Judy Blue Eyes," "Carry On," and "4 + 20."
He is also adept at piano, organ, congas and bass, and can play some trap drums and banjo. For the CSN debut album in 1969, Graham Nash commented that "Stephen had a vision, and David and I let him run with it." Stills played every instrumental part on Crosby, Stills and Nash with exception of some guitar by Crosby and Nash, and drums by Dallas Taylor
Please register for a free Genetic Matrix account to access more information about this and all other celebrity pages