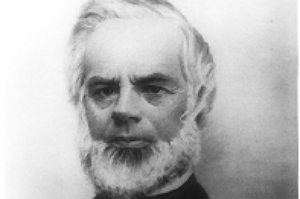 Phineas Quimby
Category : Healing-Fields-Alternative-methods
Type : MGE
Profile : 4/6 - Opportunistic / Role Model
Definition : Split - Small (23)
Incarnation Cross : RAX Contagion 1
Biography
Phineas Parkhurst Quimby (February 16, 1802 – January 16, 1866), was an American spiritual teacher. Quimby was a philosopher, magnetizer, mesmerist, healer, and inventor, who resided in Belfast, Maine, and had an office in Portland, Maine. Quimby's work is widely recognized as leading to the New Thought movement.
Early life
Born in the small town of Lebanon, New Hampshire, Quimby was one of seven children and the son of a blacksmith. As was customary for his social and monetary status at that time, Quimby received little formal education. He suffered greatly from 'consumption' in his youth and was prescribed calomel by his doctor. Instead of curing his sickness, the calomel began to rot his teeth, and Quimby began experimenting with his own ideas for a cure. He found that intense excitement (such as galloping on his horse) alleviated his pain for brief periods of time, and became interested in the mind's ability to affect the body. It is unclear how he found his ultimate cure, but it was through his own devices, and not from the doctor's medicine.
When Charles Poyen, a French mesmerist following in the tradition of Puységuer, came to Belfast, Maine, on a lecture circuit about mesmerism around 1836, Quimby was intensely curious. Quimby attended one of Poyen's lectures in 1838, and immediately began plying the mesmerist with questions about the nature of animal magnetism and its powers. Poyen admitted that with proper training, anyone could become adept at administering hypnotism. Quimby left his job as watchmaker and followed Poyen's tour of New England for the subsequent two years (1838–1840), until he became proficient at applying mesmeric hypnotism himself. Around this time Quimby's encountered Lucius Burkmar, an uneducated youth who was particularly susceptible to hypnosis. Quimby and Lucius began a tour of their own, practicing mesmeric demonstrations in front of large crowds.
Inventor
Quimby was a watch and clockmaker by trade and held several patents for mechanical devices.
Students
Julius and Annetta Dresser had both been cured by Quimby, from what sickness it is unclear. Their son, Horatio, wrote extensively on Quimby's theories, collecting many of Quimby's papers in his book Health and the Inner Life: An Analytical and Historical Study of Spiritual Healing and Theories, and also in the book, The Collected Manuscripts of P.P. Quimby.
Warren Felt Evans was one of the first individuals who wrote seriously on the teachings of Phineas Quimby.
Mary Baker Eddy
Mary Baker Eddy, the founder of Christian Science, has sometimes been cited as having used Quimby as inspiration for theology. Eddy was a patient of Quimby's and shared his view that disease is rooted in a mental cause. Because of its theism, Christian Science differs from the teachings of Quimby.
In Popular Culture
The name Phineas Quimby appears in Vladimir Nabokov's novel Lolita in a list of names that Humbert Humbert reads in hotel registries during his frantic search for Lolita after she is lost. The listing appears as "Phineas Quimby, Lebanon, New Hampshire."
Please register for a free Genetic Matrix account to access more information about this and all other celebrity pages