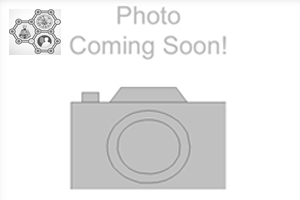 Emanuel Querido
Category : 1871-births
Type : MGP
Profile : 6/3 - Role Model / Martyr
Definition : Single
Incarnation Cross : LAX Refinement 1
Biography
Dutch publisher of Dutch and German exile-literature.
He came from a family of Sephardic Jews that fled from Spain (1492), respectively Portugal (1497 ), as they were forced to convert to Catholicism. His father Aaron Querido (24 February 1842, A'dam - 18 October 1899, A'dam) was a socialistic diamond cutter and his mother Ester Lopes Dias (18 April 1842, A'dam -20 Nov 1913, Apeldoorn) a house wife that tried to sustain Jewish family life. They married 7 June 1865 in Amsterdam and got several children.
His eldest brother David (23 November 1869, A'dam - 11 February 1944, Auschwitz) became a journalist. His extroverted brother Israël Querido (1 Oct 1872, A'dam - 5 August 1932, A'dam) became a novelist and critic. Emanuel, nickname "Maan" (moon) wrote under the pen-name Joost Mendes and was jealous of his brother Israël.
His father was born poor, but he could let profit his family from the booming diamond industry in Kimberley, South Africa, since 1869. The children got musical lessons, private education till age 14 and lived in a house full of books. The boys were expected to work in their fathers job. But Emanuel had poor vision and Israël got a splinter his eyes, so they had to find other jobs.
Emanuel wanted to be a gymnastics teacher, but he failed the exam. After trips to Paris and Meudon (to visit Emile Zola), he found work in a book-store of J.A. van Sleeswijk. On 1 February 1899, he opened his own shop in Amsterdam. Since 1904, he published books, beginning with the ethics of love and marriage of the Swedish feminist educator Ellen Key.
In 1908 he also began writing a novel cycle "Het geslacht der Santeljano's"(The lineage of the Santeljanos), but it took him more than twenty years to complete it (1929). In the series he criticized his brother Israël Querido.
In 1911 he moved with his family to the dunes of Bloemendaal, but in 1913 he was almost broke and returned to Amsterdam. The drama writer Herman Heijermans helped him get a job as an administrator in his theatre company. A year later Querido became manager of the bookstore and lending library of the "De Bijenkorf" on the Dam. But he did not like the rational management methods and in the summer of 1915 he was dismissed.
In August 1915 he started the publishing house "Em. Querido's Uitgeverij" at the Keizersgracht 333 te Amsterdam. He published translations of Jean Jaurès, Le feu of Henri Barbusse and published social-democratic magazines like "De Nieuwe Weg".
In 1934 he started the payable Salamander pockets, a year before Penguin Books started with it. After Adolf Hitler took over the power in Germany (1933), German anti-fascists, writers and artists came to the Netherlands and he decided to offer them a platform.
On 14 July 1934 (1 November according to BWSA) the Querido Verlag was created. It was directed by the German publisher Fritz Helmut Landshoff (29 July 1901, Berlin - 30 March 1988, Haarlem). After the forced closure of the German Gustav Kiepenheuer Verlag (1933), he had fled to Holland and was asked April 1933 to set up the German spin-off. Landshoff contracted Alfred Döblin, Heinrich Eduard Jacob, Lion Feuchtwanger, Emil Ludwig, Klaus Mann, Heinrich Mann, Thomas Mann, Anna Seghers, Ernst Toller, Arnold Zweig and many others.
Between September 1933 and Augustus 1935, Querido published the literary monthly "Die Sammlung, Literarische Monatschrift unter dem Patronat von André Gide, Aldous Huxley, Heinrich Mann, herausgegeben von Klaus Mann". It was initiated and sponsored by the rich and eccentric Swiss feminist writer Annemarie Schwarzenbach, a friend of the Mann's.
When the Germans occupied the Netherlands, May 1940, Querido Verlag was closed by the Gestapo. Querido retired 23 July 1940 and went to Laren, later he and wife went into hiding in Blaricum, but they were betrayed in 1943. He and his wife Jane Kozijn (b. 12 Nov 1866, A'dam) were killed 23 July 1943 in the Sobibor extermination camp, soon after their arrival.
Their only child, the physician and politician Arie Querido (18 Jan 1901, A'dam - 5 July 1983, La Bégude-de-Mazenc) survived the war. He studied under the American physiologist Walter Cannon, introduced a wider concept of the term "homeostasis" and became a pioneer in social psychiatry. In 1952 he became the first Dutch professor in social psychiatry and from 1958 till 1971 he was Dutch senator for the Labour party.
Please register for a free Genetic Matrix account to access more information about this and all other celebrity pages