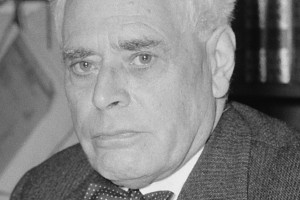 Pieter Oud
Category : Humanities+Social-Sciences-Historian
Type : PE
Profile : 2/4 - Hermit / Opportunist
Definition : Split - Large
Incarnation Cross : RAX Consciousness 4
Biography
Dutch jurist, historian and statesman, founding member of the Dutch People's Party for Freedom and Democracy (VVD).
Oud was the son of Hendrik Cornelis Oud (30 Augustus 1861) en Neeltje Theodora Janszen (20 July 1864 - 18 June 1932), who married 28 jan 1886 at Utrecht. They got three sons. His father traded in tobacco and wine, later also stocks and served as an "wethouder" (alderman) in the local politics of Purmerend. His younger brother J.J.P. Oud (9 February 1890 - 5 April 1963) became a famous architect in Piet Mondriaan's De Stijl movement.
Oud followed the Higher Civil School (HBS) at the Keizersgracht in Amsterdam from 1899 till 1904. He first worked as a clerk from 1904 till 1907 to study notary. From 1907 till 1909 he studied registration to become a tax collector.
Till 1908 he was member of a Liberal Christian or Freethinking "vrijzinnige" youth group, but in 1911 he became a member of the Freemasonry lodge "Union Royale" in Den Haag. In 1912, he became member of the "Willem Frederik Karel" Lodge in Den Helder. On 8 February 1912 he married in Purmerend Johanna Cornelia Fischer (30 September 1890, Middelburg). They got one son. That year he he did the State Examination that was needed to go to University. From 1912 till his dissertation on 10 July 1917, he studied Law at the University of Amsterdam (UvA), earning his money as a tax collector. From 1914 till 1916 he was mobilised as as sergeant, but did not need to fight as the Netherlands were neutral during WW1.
On 15 June 1917 Oud was elected for Parliament for the left-liberal Freethinking Democratic League (VDB) in the district of Den Helder. On the first general elections (males only) of 3 July 1918 he was again chosen thanks to 5000 Den Helder voters. As a tax collector, he became the spokesman on financial affairs. He held a socialistic view on taxes and pleaded for progressive income and capital taxes, implying that the rich had to pay the highest tax rates. He later would become minister of finance (26 May 1933 - 23 June 1937) in the Colijn cabinet.
From 15 October 1938 till 10 October 1941 he was Mayor of Rotterdam. On 10 May 1940 at 4h00 the Rotterdam airport Waalhaven was attacked by the Luftwaffe and parachutists. To break the unexpected Dutch resistance, on 14 May 1940 at 13h30 the heart of the 600 years old historic city of Erasmus was destroyed during the Rotterdam Blitz by the German Luftwaffe. The order was given on 13 May 1940 by Adolf Hilter. The terrorist raid on innocent civilians killed nearly nine hundred civilians and left 80,000 people homeless. The next raid would be on the peace city of the Treaty of Utrecht, but the Dutch government decided to surrender (15 May 1940).
Oud resigned 10 October 1941 as he could not be a Nazi Mayor. On 4 June 1942 he was kept hostage by the Germans in the prison camp of Sint-Michielsgestel: Prominent Dutch citizens (intelligentsia) were kept hostage here, so that they could be killed in response to an attack on the German occupants by the Dutch resistance. This would lame the Dutch resistance the Germans expected. Oud was soon released and started to write about parliamentary history. From 7 May 1945 (16 October 1946, officially ) till 1 June 1952 he became mayor of Rotterdam again.
On 9 February 1946 the Vrijzinnig-Democratische Bond (VDB) party fused with the Dutch Labour Party (PvdA). On 3 October 1947 he left the PvdA and helped with other Liberals to establish the Volkspartij voor Vrijheid en Democratie (VVD) on 24 January 1948. From 8 July 1948 till 15 May 1963 he was the Liberal spokesman of the VVD in the Dutch Senate. He combined it with a post in the Parliament (27 July 1948 - 5 June 1963), of which he was several times the respected ("Oud" means old) wise chairman. From September 1952 till 1 December 1957 he was a professor at the Erasmus University. From 9 November 1963 till 12 Augustus 1968 he was a Dutch minister of state.
Oud was unlike many other politicians very consequent and had a formidable memory. He became a noted parliamentary historian. But also during debates he could remember his peers to: But eight years ago you said.... He was seen by others as quite dominant.
He died 12 Augustus 1968 in Rotterdam.
Please register for a free Genetic Matrix account to access more information about this and all other celebrity pages