We have released two new chart views for Pro and Advanced Members.
These are the new format Foundation Mandala View and the New Foundation Transit Mandala View.
Foundation Mandala: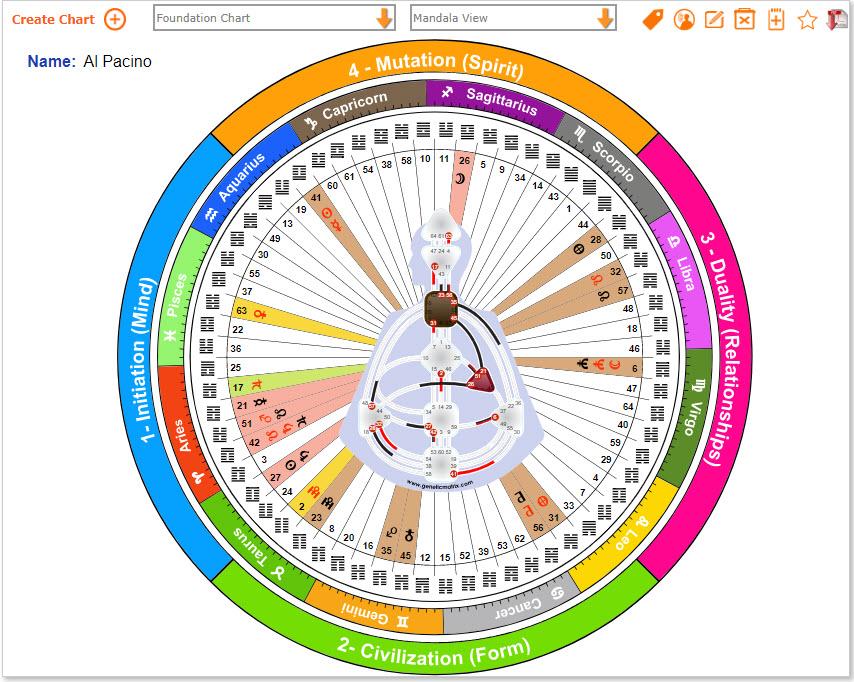 Foundation Transit Mandala: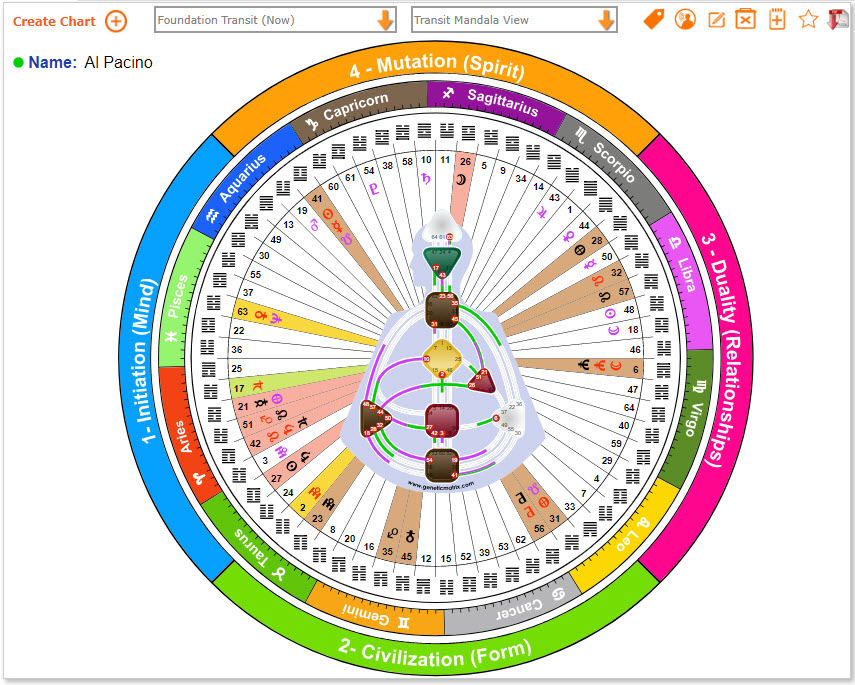 These new views are intended to simplify recognition of the Mandala elements.
– The Incarnation quarters have their own colors.
– The astrological signs use known astrological colors.
 – The segment colors show the colors of the bodygraph.
 – Transit planets are differentiated with a purple color.
– The Mandala's can be created in PDF for printing / emailing.
 – These are vector based charts so you can zoom to very large sizes for viewing.
 – These are automatic views that will appear on all of your existing and new Foundation & Foundation Mandala Charts.
Just select "Mandala View" or "Mandala Transit View" from the drop down view list on any Foundation Chart or Foundation Transit Chart in your account.
These new views are also available in the GM App.