Many of you provide Human Design Readings for your own clients. Often it is not appropriate to send a Pro Level Foundation Chart to a basic level client. It reveals too much advanced information that can be confusing for beginners.
In addition, printing rich color Pro Charts can cost a lot of printer toner/ink. These days toner is often more expensive than the printer itself!
We are also aware that many of you hold open beginner seminars with multiple clients and thus the printing of many charts is required.
So this new chart is designed to be very clear and simple.No Advanced information, no variable arrows. Just the absolute basics required for a beginner Human Design reading.
This chart is also designed to print in "portrait" mode and is very low ink consumption.
In addition, a license statement has been added on the PDF version of this chart that shows your name and Pro Member status. This could be useful for your own marketing.
Here is an example of how it looks: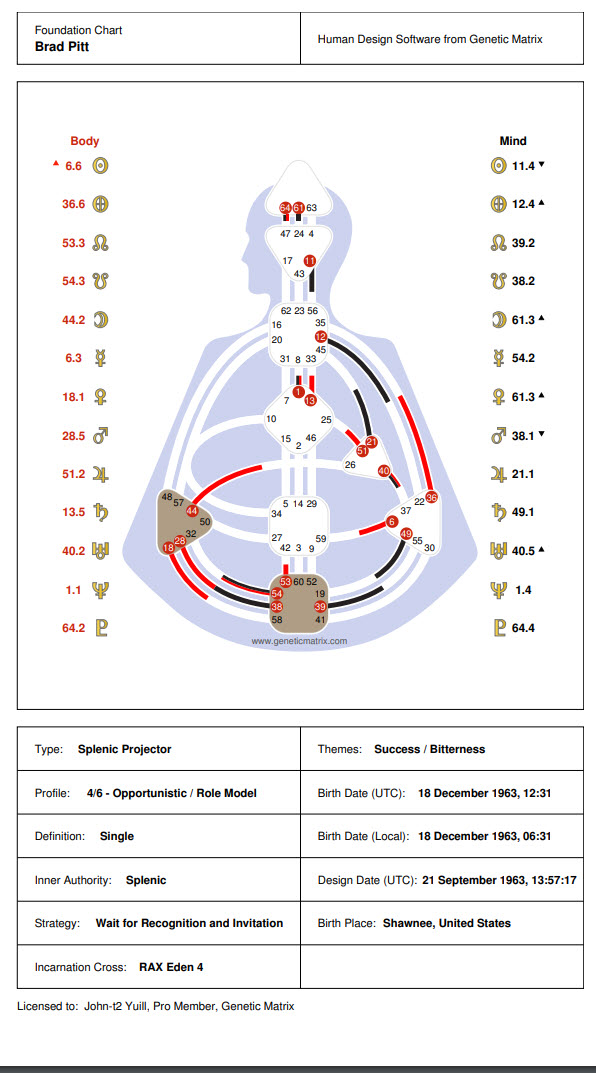 This is an automatic view. It has been enabled already on all of your existing and new Foundation Charts. 
Just select "Client Chart View" from the drop down list of views associated with any Foundation Chart in your account.
Then click the PDF button and you can download, save and print this chart and send to your clients.
This new view is also available in the GM App.
Following on Monday, next week, will be our new chart "Tagging" functionality for Pro Members.
I will provide a video for this but you will find it very useful indeed. In fact, you will wonder how you lived without it!
Enjoy.
Love,
Genetic Matrix