This is the new Animal / Human – Sleep Connection Chart: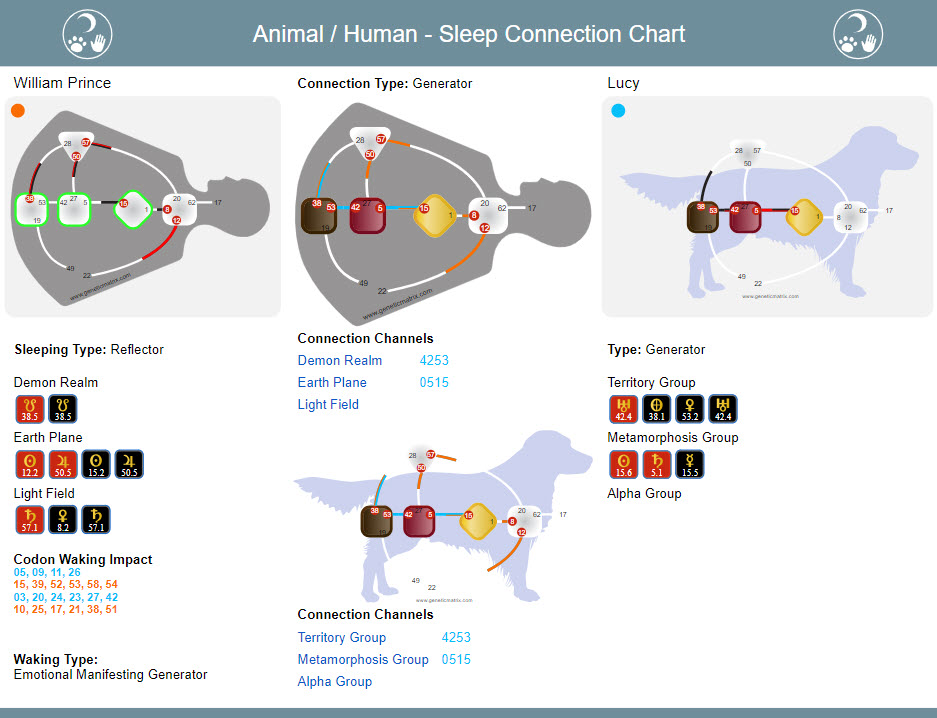 These new charts show the conditioning impact of any mammal (awake or asleep) within the aura of a sleeping human.
Sleep conditioning is particularly insidious because the human is subject to codon transfer conditioning when they awaken.
This means that a single gate in the animal can condition an entire waking codon in the human; as a result, several gates are impacted.
Example: Animal Gate 15
This will condition the sleeping human in Gate 15 (Chaos).
Upon waking this will also condition the entire waking codon group for Serin in that human.
The awake gates coding for Serin are 15,39,52,58,54 
The Codon Waking Impact on the human is shown on these new charts.
You can create this chart from the "Create New Chart" Page in your GM Client Center.
This new charts are also available in the GM App. You will need to "Update" to the latest version of the GM App to see this new chart.
Love,
Genetic Matrix