We are delighted to announce a new Human Design Chart for Pro Members.
This is the new Animal / Human – Awake Connection Transit Chart: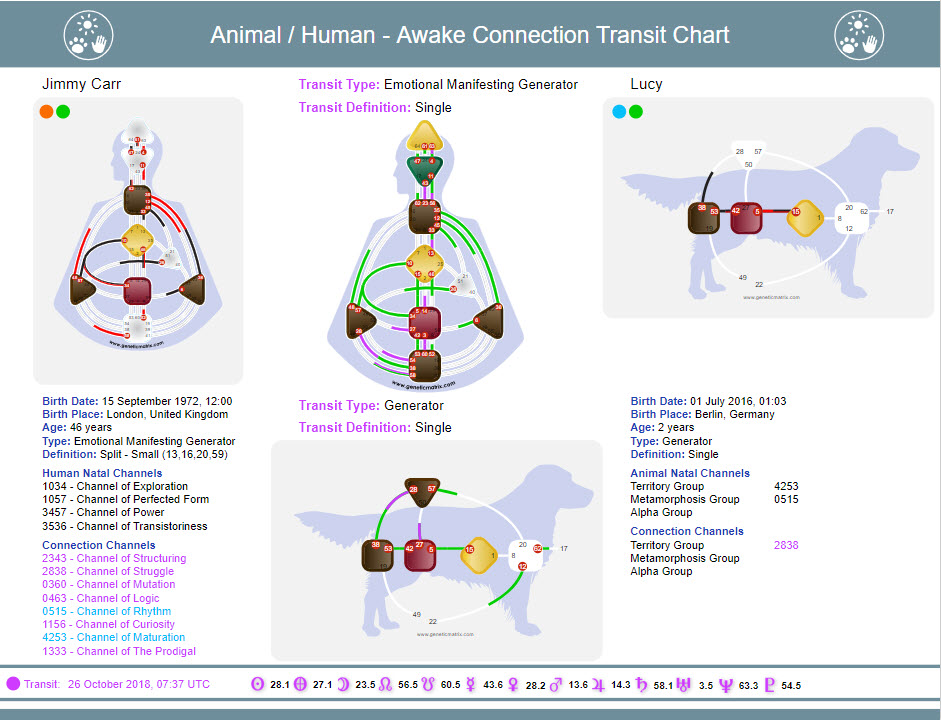 ---
---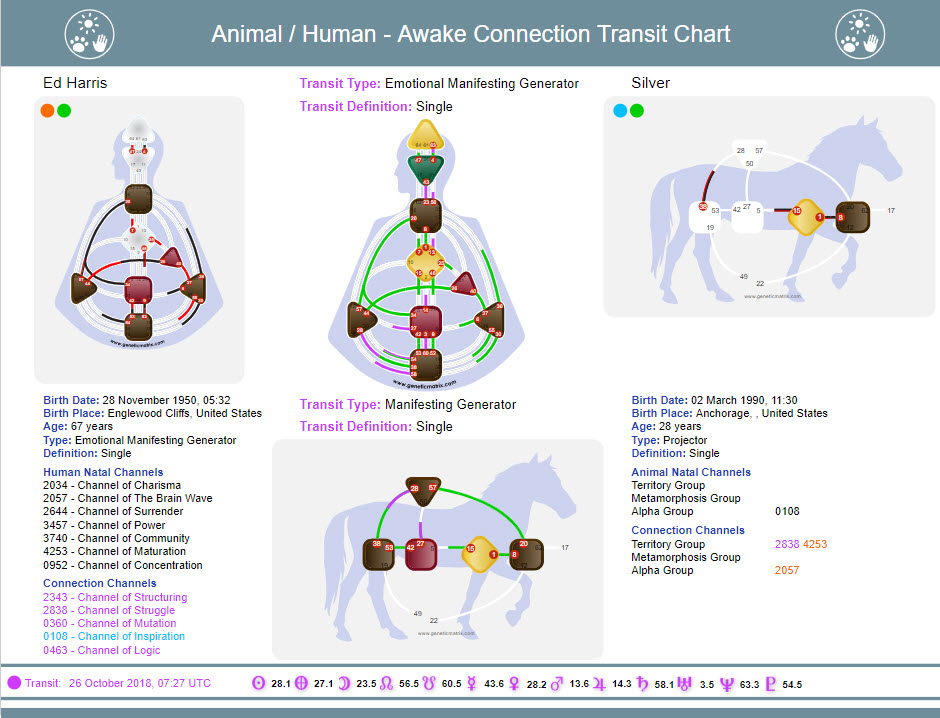 ---
---
These new charts show the Transit conditioning impact on any awake Mammal /Human Connection.
This new chart can be created for any date or time in the past or future.
You can create this chart from the "Create New Chart" Page in your GM Client Center.
These new charts are also available in the GM App. You will need to "Update" to the latest version of the GM App to see these new charts. 
Love,
Genetic Matrix