This is the new Animal / Human Awake Connection Chart: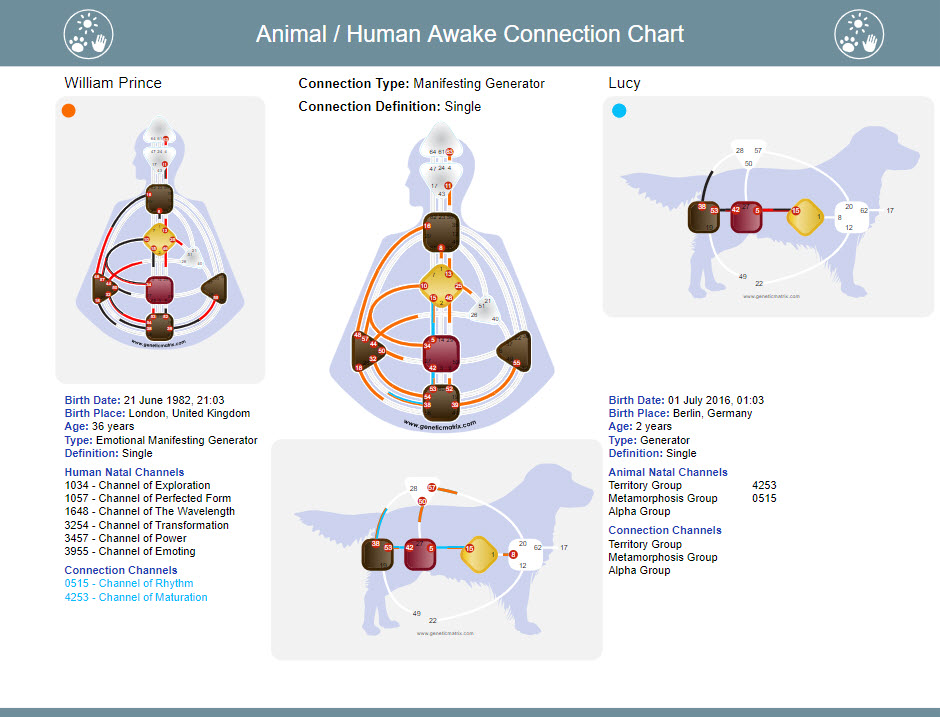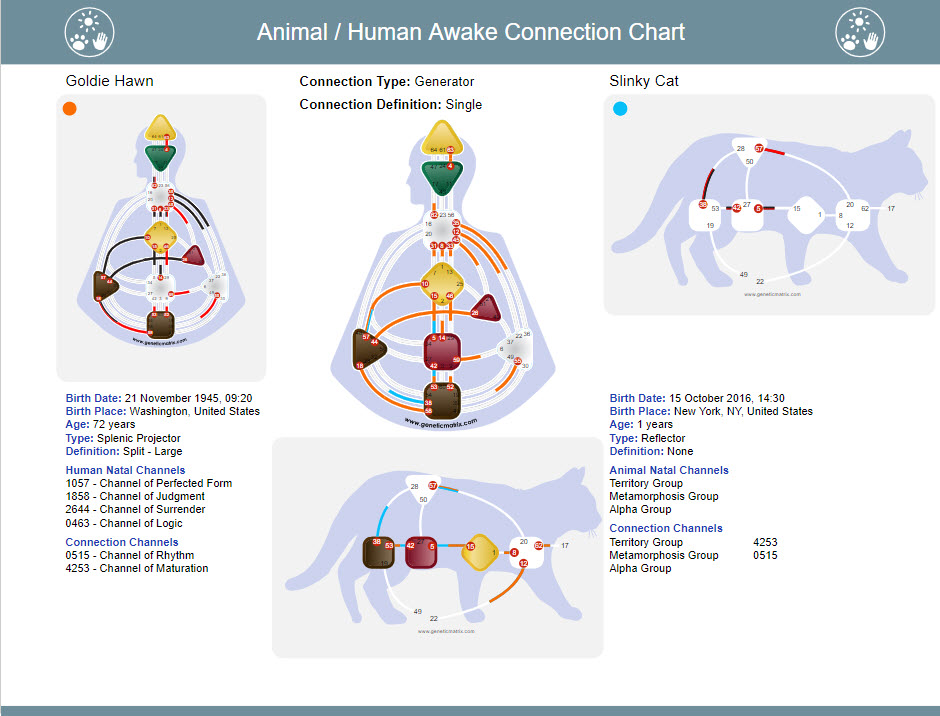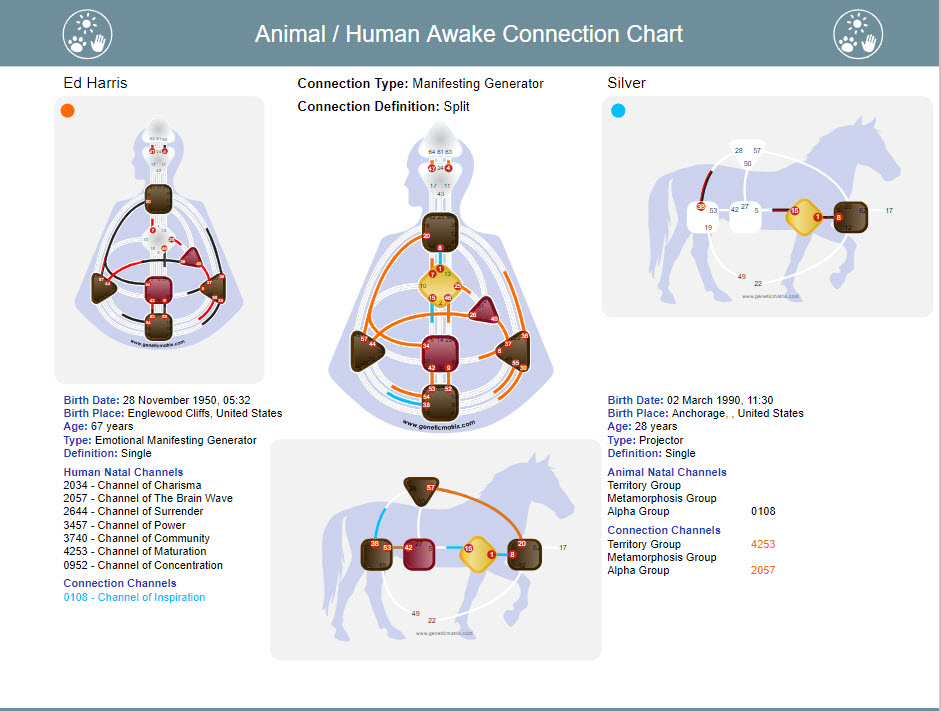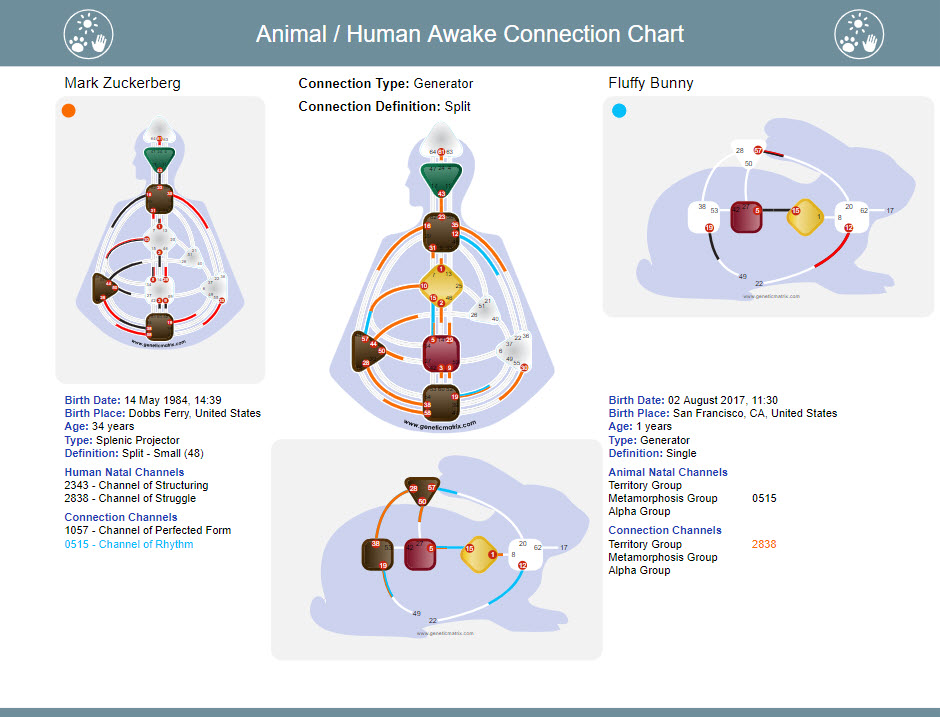 These new charts show the conditioning impact of any Mammal with a Human Being.
This is a valuable chart when choosing suitable animals for suitable tasks.
You don't want a 2838 dog as a lap dog. But you do want this as a guard dog.  So you can test all kinds of animal scenarios to find precisely the right animal for the function intended of it.
The Human "Body" is different at night. We devolve from a 9 centered into a 5 centered form.
This new chart is showing you the effect of the animal when you are awake. Following next week will be a sleeping version of this chart.
You can create this chart from the "Create New Chart" Page in your GM Client Center.
These new charts are also available in the GM App. You will need to "Update" to the latest version of the GM App to see these new charts. 
Enjoy.
Love,
Genetic Matrix