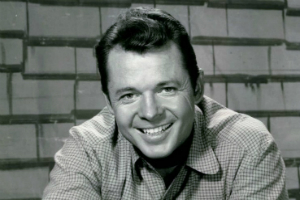 Audie Murphy
Category : Actor
Type : GE
Profile : 2/4 - Hermit / Opportunist
Definition : Split - Small (6,28,42,54)
Incarnation Cross : RAX The Vessel of Love 2
Biography
Audie Leon Murphy (June 20, 1925 – May 28, 1971) was one of the most famous and decorated American combat soldiers of World War II. He served in the Mediterranean and European Theater of Operations where he was presented the Medal of Honor and several other decorations for heroism in combat including decorations from France and Belgium. He was born into poverty on a farm in northeast Texas and was named for two family friends who kept the Murphys from starving. Murphy lied about his age to enlist in the military and follow his dream of becoming a soldier. He was only 19 years old when he was awarded the Medal of Honor. Murphy always maintained that the medals belonged to his entire military unit. His postwar stress caused him to sleep with a loaded gun under his pillow, looking for solace in addictive sleeping pills. Murphy drew public attention to what would in later wars be labeled post-traumatic stress disorder (PTSD). The Audie L. Murphy Memorial Veterans Hospital in San Antonio is named for him.
In his postwar civilian life, Murphy enjoyed a two-decade career as actor. He played himself in the 1955 autobiographical To Hell and Back based on his 1949 memoir of the same name. Most of his 44 films were Westerns. He made guest appearances on celebrity television shows and starred in the television series Whispering Smith. As a song writer, he penned the successful "Shutters and Boards". He bred quarter horses in California and Arizona, and became a regular participant in horse racing. In the last few years of his life, his film career took a downturn and he found himself plagued with money problems. But he remained aware of his role model influence and refused offers for alcohol and cigarette commercials. Murphy died in a plane crash in Virginia in 1971, just 23 days before what would have been his 46th birthday. He was interred, with full military honors, in Arlington National Cemetery. His widow Pamela devoted the rest of her life to the needs of veterans at a Veterans Administration hospital in Los Angeles.
Early life
Murphy was born one of twelve children to Emmett Berry Murphy and Josie Bell Killian on June 20, 1925, in Kingston, Hunt County, Texas. The Murphys were sharecroppers of Irish descent. Emmett Murphy had a tendency to drift in and out of his family's life. Audie Leon Murphy was named after two local men who saved the family from starvation. When Josie was pregnant with Audie and caring for the couple's three living children, Emmett deserted the family and left her to fend for herself. The family was saved by the kindness of Audie B. Evans Sr., who lived 15 miles away. He made sure the family had food and basic supplies. A second neighbor named Audie West worked the Murphy garden so Josie could stay off her feet. Audie West also assisted in the birth of the baby named for himself and for Audie B. Evans Sr. Emmett abandoned the family for good in 1936. Josie died in 1941. The loss of his mother stayed with Audie throughout his life.
She died when I was sixteen. She had the most beautiful hair I've ever seen. It reached almost to the floor. She rarely talked; and always seemed to be searching for something. What it was I don't know. We didn't discuss our feelings. But when she passed away, she took something of me with her. It seems I've been searching for it ever since.
Murphy grew up on farms in the Farmersville and Greenville areas, and near Celeste, where he attended elementary school. He dropped out of school in the fifth grade when his father deserted the family, and to help support his family he picked cotton for $1 a day. He became very skilled with a rifle, hunting small game to help feed the family. A self-confessed loner, Murphy would later say that even in his youth he had an explosive temper and was subject to mood swings. Murphy had wanted to be a soldier all his youth and dreamed about combat. After his mother died, he worked at a combination general store, garage and gas station in Greenville. He also worked in a radio repair shop. Hunt County authorities placed his three youngest siblings in Boles Children's Home, a Christian orphanage in Quinlan. In 1946, he bought a two-story home in Farmersville to accommodate his family.
Military service
The death of Murphy's mother added even more impetus to his ambition to become a soldier. Murphy tried to enlist, but was declined by both the Marines and Army paratroopers because of weight requirements. The Navy also turned him down for being underweight. He was finally accepted in the infantry by the Army. He was inducted at Greenville and on June 30, 1942 was sent to Camp Wolters, Texas, for basic training. During basic training he earned his Marksman Badge with Rifle Component Bar and Expert Badge with Bayonet Component Bar. He envisioned himself becoming a glider pilot. During a session of close-order drill, he passed out and was nicknamed "Baby". His company commander tried to have him transferred to a cook and bakers' school, but Murphy insisted on becoming a combat soldier. After 13 weeks of basic training, he was sent to Fort Meade, Maryland for advanced infantry training.
Mediterranean Theater
North Africa
On February 20, 1943, he arrived at Casablanca, Morocco in North Africa as one of the replacements for 3rd Platoon, Company B, 1st Battalion, 15th Infantry Regiment, 3rd Infantry Division. At Kenitra, then known as Port Lyautey, on March 7, the division came under the command of Major General Lucian Truscott and underwent rigorous training at Arzew, Algeria for an amphibious landing at Sicily. Private Murphy participated with his division in 30 mile (48 km) marches in a time frame of 8 hours. The pace became known as the "Truscott Trot". For the first hour, the men marched at a pace of 5 mph (8.0 km/h), and slowed to 4 mph (6.4 km/h) for the second hour, taking the final 21 miles (34 km) at a pace of 3.5 mph (5.6 km/h). They also underwent bayonet, land mine, obstacle course and other exercises. In Algeria, Murphy was promoted to private first class on May 7. After the surrender of the German Afrika Corps, the division was put in charge of the prisoners at Tunisia. They returned to Algeria on May 15 for final training for the assault landing in Sicily, including a full rehearsal named "Operation Copycat". On July 7, the division embarked for Sicily.
Sicily and the Italian mainland
His youthful dreams of the glory of being a soldier were quickly tempered by the reality. He abhorred what he believed to be the look of fear in a fellow soldier's eyes. His combat initiation finally came when he took part in the invasion of Sicily, on July 10, 1943. After killing two Italian officers, Murphy's response to a fellow soldier's shocked reaction was, "it is not easy to shed the idea that human life is sacred ... we have been put into the field to deal out death." Combat had replaced his emotions with "a weary indifference that will follow me throughout the war." He was briefly transferred to headquarters as a runner, away from the front lines. Murphy kept slipping out to go on scouting missions. He received his promotion to corporal on July 15, 1943 and was sent back out to the front lines. What he witnessed on the battlefield in Sicily altered his perception, "I have seen war as it actually is, and I do not like it." They arrived in Palermo on July 20, 1943. Murphy's battalion was charged with protecting a machine-gun emplacement, rather than engaging in combat.
After Sicily was secured from Axis forces, the 3rd Infantry Division invaded the Italian mainland, landing at Battipaglia near Salerno in September 1943. Murphy and Lattie Tipton killed five enemy combatants after they witnessed the enemy gun down one of their men. While leading a night patrol near Mignano Monte Lungo Hill 193, Murphy and his men ran into German soldiers, but fought their way out of an ambush, taking cover in a quarry. The German command sent a squad of soldiers in, but they were stopped by intense machine gun and rifle fire. Three German soldiers were killed and four others captured. The 3rd Infantry Division suffered heavy casualties: 683 deaths with 170 missing, and 2,412 wounded. Murphy and his unit were sent for additional training near Naples. He noted the contradictions of the Army's "no looting" regulations regarding a stray chicken killed for food, and the carcass immediately hidden: "In combat, we can destroy whole towns and be patted on the back for our efforts. But here in the rear, the theft of a chicken is a serious offense."
Anzio
Murphy was promoted to sergeant on December 13, 1943. The unit underwent rehearsals for the January 1944 storming of Anzio beachhead, the beginning of the liberation of Rome. Private Joe Sieja (referred to as "Little Mike Novak" in Murphy's book To Hell and Back) died in the initial landing. Sieja was one of two people, the other being Lattie Tipton, to whom Murphy's book was dedicated. Murphy was hospitalized in Naples with malaria and missed being part of the initial landing. On January 13, 1944, Murphy was promoted to the rank of staff sergeant. Upon release from the hospital, he became part of the replacement troops and joined his unit. After spending time in foxholes during reconnaissance, his unit became part of a major beachhead expansion assault. He repressed his battlefield panic: "Fear is right here beside you. This time will I be the one who gets it?" His unit was ordered to advance with the tanks, retreat and advance again. His platoon's commanding officer was taken out by an injury, and Murphy was put in charge. One of his men was killed by friendly fire from within his own platoon while the unit was holding the line. Murphy was forced to report one of his men for desertion, and the soldier received a sentence of 20 years in prison. On March 2, 1944, his men killed the crew of a German tank. Murphy then crawled out alone close enough to destroy the tank with rifle grenades. For this action, he received his first Bronze Star. Murphy was out of action for a week with a recurrence of malaria.
In April, the 3rd Infantry Division was deployed for more training. On May 8, 1944, sixty-one infantry officers and enlisted men of Company B, 15th Infantry, including Murphy, were awarded the Combat Infantryman Badge, which according to army regulations after the war, entitled each of them to an award of the Bronze Star Medal. Murphy was awarded his second Bronze Star Medal (oak leaf cluster) in 1954,"... for exemplary conduct in ground combat against the armed enemy while assigned to the 15th Infantry Regiment, on or about May 8, 1944, as staff sergeant, European Theater of Operations". By May, the troops began to advance. They engaged in heavy combat on the march towards Rome which was liberated on June 4. Once in Rome, Murphy began to feel worn: "there is no joy within me. We can have no hope until the war is ended."
European Theater
Southern and southeastern France
Company B was deployed for more training and not told it was for the 3rd Infantry Division landing in Southern France on August 15, 1944 as part of Operation Dragoon. Murphy's company landed on Yellow Beach near Ramatuelle (southeastern France) with the first wave of the assault. Murphy's company began to move inland. During the landing, one of the light machine squads got detached, and he backtracked until he found the lost squad and rejoined them with the main group. Murphy ran alone for approximately 40 yards and then backtracked toward the beach and stole a German machine gun, placing the machine gun 75 yards ahead of his platoon. Private Lattie Tipton (referred to as "Brandon" in Murphy's book To Hell and Back), the second person to whom Murphy's book was dedicated, joined him and was killed by a German soldier in a machine gun nest who was waving a white flag. Murphy went into a rage and single-handedly took out the German soldier and the machine gun crew. Murphy then used those German's machine gun and his grenades to destroy several other nearby enemy positions. In the space of one hour, he engaged the enemy in a fire fight, killed 8 enemy combatants and took 11 prisoners. "I go back down the hill and find Brandon. Then I sit by his side and bawl like a baby." For these actions, Murphy was awarded the Distinguished Service Cross. Murphy and his platoon found other German soldiers on a hillside and took them as prisoners.
Montelimar, France
His unit participated in the fighting in Montélimar and helped secure Besançon. In the area of the Vosges mountains, Murphy was hospitalized with a heel wound on September 15, 1944, earning his Purple Heart. By this point, all but one of Murphy's original group had either been killed or taken off the lines with wounds. The one remaining was identified in To Hell and Back as Sergeant Emmet J. Kerrigan (Murphy claimed to have used fictitious names in his book). Kerrigan was shortly thereafter permanently taken off the battlefield by a mortar-shell fragmentation. The 1st Battalion, 15th Infantry Regiment, was awarded the Presidential Unit Citation for its action at Montelimar from August 27–29, 1944.
Northeastern France
While trying to take a quarry near Cleurie on October 2, 1944, Murphy followed to the rear of one of his patrols headed for the quarry. The enemy opened fire on the men, and Murphy made himself visible to draw the fire of the enemy. They missed Murphy, and he wiped out the group. Murphy was awarded the Silver Star for this action. On October 5, in the same location, he crawled 50 yards alone to reach the enemy, and killed 15 enemy combatants and wounded 35. On this day, he earned another Silver Star with an oak leaf cluster. He earned first oak leaf cluster for his Purple Heart on October 26, when a sniper's bullet hit him in the hip. He was hospitalized at Aix-en-Provence for several weeks with a battlefield hip wound that became infected with gangrene.The injury subsequently caused partial loss of his hip muscle in removing the infection. Murphy was awarded a battlefield commission to 2nd Lieutenant on October 14, 1944, which elevated him to platoon leader.
Holtzwihr, France
Murphy rejoined Company B, 1st Battalion, 15th Infantry on January 14, 1945 (he became the commander of Company B when the company participated in the battle at Holtzwihr, France on January 26. Murphy's unit was deployed to the area near Guémar to eliminate the Colmar Pocket. While awaiting the completion of a bridge over the Ill river, Company B stood watch. On January 25, Murphy shared a foxhole with two others, and his hair froze to the ground when he dozed off. A mortar shell struck leaving the other two men dead and Murphy with superficial wounds to his legs, getting him his 2nd Purple Heart oak leaf cluster. Three M10 tank destroyers accompanied them in their assault on German troops. One of the tank destroyers immediately became stuck in a ditch and abandoned. Murphy reported an oncoming force of "six tanks ... and maybe a couple hundred foot soldiers." He ordered his men to withdraw, and remained alone with a telephone at his post beneath a tree, directing his men. Of the seven officers who began with the assault, Murphy was the lone remaining officer at the end of the action. 128 men began with Murphy, but only an estimated 40 remained. German tanks advanced launching heavy machine gun fire, pistols and rifles directly at his position.
Another tank destroyer loaded with gasoline and ammunition had been hit by enemy fire and abandoned by its crew who expected it to immediately explode. Murphy kept in contact by land-line telephone and continued to fire his M1 carbine until the last of his ammunition was spent. Murphy climbed aboard the abandoned, burning tank destroyer and used its .50 caliber machine gun to cut down the German infantry.
It was like standing on top of a time bomb ... he was standing on the TD chassis, exposed to enemy fire from his ankles to his head and silhouetted against the trees and the snow behind him.
He wiped out one full enemy squad who had crawled in a ditch within 100 feet (30 m) of his position. Murphy was surrounded by enemy infantry fire, and he stood in the midst of rising smoke and flames, his clothing ripped by artillery aimed directly at him. He sustained a leg wound, "bleeding profusely", and he continued to spin the machine gun around killing the enemy combatants. Murphy's hour-long, single-handed battle came to a halt when his telephone line to the artillery fire direction center was cut by enemy artillery. He wandered in a complete daze to an outpost:
..during his indomitable one-man struggle, Lieutenant Murphy broke the entire attack of the Germans and held hard-won ground that it would have been disastrous to lose.
Murphy located his men and immediately led them back out to battle, with complete disregard for his own wounds. Reinforcements joined them for "the big attack". He stopped thinking of his men as people and viewed them only as part of the larger whole. They crossed the north bank of the Embranchement de Colmar at night. After a unit of war-weary Germans surrendered to them, Murphy and his men used the prisoners' helmets to disguise themselves from passing German tanks. The allies took Neuf-Brisach, and Murphy's unit was ordered a respite from battle. He was promoted to first lieutenant on February 16, 1945. Murphy was removed from the front lines to Regimental Headquarters and made a liaison officer. As he learned of his former unit nearing the Siegfried Line, he armed himself with a carbine and went back out on the lines to rejoin and help his men. During seven weeks of fighting in the campaign, Murphy's division suffered 4,500 casualties. The 3rd Infantry Division (Murphy) was awarded the Presidential Unit Citation for its actions at Colmar and Neuf Brisach during the period of January 22 to February 6, 1945. Murphy was on authorized leave when he was informed of the surrender of Germany on May 7, 1945.
Medal of Honor
General R. B. Lovett and Lt. Col. Hallet D. Edson recommended Murphy for the Medal of Honor. On June 2, 1945, near Salzburg, Austria, Lt. Gen. Alexander Patch, commander of the U.S. Seventh Army, presented Murphy with the Medal of Honor and Legion of Merit for his actions at Holtzwihr. When asked after the war why he had seized the machine gun and taken on an entire company of German infantry, he replied simply, "They were killing my friends."
Medal of Honor citation
The official U.S. Army citation for Murphy's Medal of Honor reads:
Second Lt. Murphy commanded Company B, which was attacked by six tanks and waves of infantry. 2d Lt. Murphy ordered his men to withdraw to a prepared position in a woods, while he remained forward at his command post and continued to give fire directions to the artillery by telephone. Behind him, to his right, one of our tank destroyers received a direct hit and began to burn. Its crew withdrew to the woods. 2d Lt. Murphy continued to direct artillery fire, which killed large numbers of the advancing enemy infantry. With the enemy tanks abreast of his position, 2d Lt. Murphy climbed on the burning tank destroyer, which was in danger of blowing up at any moment, and employed its .50 caliber machine gun against the enemy. He was alone and exposed to German fire from three sides, but his deadly fire killed dozens of Germans and caused their infantry attack to waver. The enemy tanks, losing infantry support, began to fall back. For an hour the Germans tried every available weapon to eliminate 2d Lt. Murphy, but he continued to hold his position and wiped out a squad that was trying to creep up unnoticed on his right flank. Germans reached as close as 10 yards, only to be mowed down by his fire. He received a leg wound, but ignored it and continued his single-handed fight until his ammunition was exhausted. He then made his way back to his company, refused medical attention, and organized the company in a counterattack, which forced the Germans to withdraw. His directing of artillery fire wiped out many of the enemy; he killed or wounded about 50. 2d Lt. Murphy's indomitable courage and his refusal to give an inch of ground saved his company from possible encirclement and destruction, and enabled it to hold the woods which had been the enemy's objective.
Postwar military service
He was highly recommended by the Commanding General of the 3rd Infantry Division to be a candidate for the United States Military Academy. He was not admitted on two criteria: (1) Not enough time to prepare for that current year's entrance examinations; (2) Murphy did not meet the age limit for war veterans to enter the Academy.
On June 10, 1945, Murphy left Paris and arrived in San Antonio, Texas, to a hero's welcome. He was feted with parades, banquets, and speeches. He appeared on the cover of the July 16 issue of Life magazine as the "most decorated soldier". He received a belated Good Conduct Medal on August 21, 1945. Murphy was discharged from active duty with the U.S. Army with the rank of first lieutenant, at Fort Sam Houston in San Antonio on August 17, 1945, and discharged on 50% Disability from the U.S. Army on September 21, 1945.
Hoping to serve in the Korean War after it broke out on June 25, 1950, Murphy joined the 36th Infantry Division of the Texas National Guard. However, the 36th division was not called to service. The Officer Efficiency Report of his first year in the Guard concluded, "The mental, physical and moral qualifications of this officer are superior." During his service, he granted the Guard permission to use his name and image in recruiting materials. Murphy was promoted to the rank of major by the National Guard and, in 1966, transferred to inactive status with the Guard.
Postwar trauma
Murphy was reportedly plagued by insomnia and bouts of depression, related to his military service. He slept with a loaded pistol under his pillow. His first wife, Wanda Hendrix, stated that he once held her at gunpoint. A post-service medical examination on June 17, 1947 revealed symptoms of headaches, vomiting, and nightmares about war. The medical record shows that sleeping pills helped prevent the nightmares. His first wife Wanda Hendrix remembered an incident in which Murphy was moved to tears at seeing footage of German war orphans. Murphy found a creative stress outlet in the poems he wrote (and often discarded) during the period between the end of his active military duty and the onset of his movie career. His poem "The Crosses Grow on Anzio" appeared in his book To Hell and Back, but was attributed to the fictitiously named Kerrigan. For a time during the mid-1960s, he became dependent on prescribed sleeping pills called Placidyl. When he recognized that he had become addicted to the drug, he locked himself in a motel room where he took himself off the pills, going through withdrawal for a week. Post-traumatic stress levels exacerbated what Murphy himself had admitted was his innate moodiness and explosive personality, and surfaced in episodes that friends and co-workers found alarming.
In an effort to draw attention to the problems of returning Korean War and Vietnam War veterans, Murphy spoke out candidly about his own problems with post-traumatic stress disorder (PTSD), known then and during World War II as "battle fatigue". He called on the government to give increased consideration and study to the emotional impact that combat experiences have on veterans, and to extend health care benefits to address PTSD and other mental-health problems suffered by returning war veterans. On October 13, 1971, U.S. Congressman Olin Teague introduced legislation to name a new veterans hospital in San Antonio after Murphy. The Audie L. Murphy Memorial Veterans Hospital in San Antonio was dedicated in 1973 and is now a part of the South Texas Veterans Health Care System.
After the war, they took Army dogs and rehabilitated them for civilian life. But they turned soldiers into civilians immediately, and let 'em sink or swim.
Autobiography To Hell and Back
To Hell and Back was Murphy's 1949 memoir of his World War II combat experiences, and was written in collaboration with his friend David "Spec" McClure. The book has had multiple printings and been translated into the languages of Dutch, Italian, French, Norwegian and Slovene. At the time he met Murphy, McClure was working for Hedda Hopper. A veteran of the Army Signal Corps and a 1932 graduate of the University of North Carolina, McClure was intrigued by Murphy's cover photo on Life magazine and arranged to meet him. At the time, Murphy was still sleeping at Terry Hunt's Athletic Club. McClure found Murphy to be a moody personality, but was drawn to him and wanted to help him get a foothold in the movie industry. He began to act as Murphy's unpaid agent, and got the war hero a $500-bit part in Texas, Brooklyn and Heaven. By the time Murphy got a contract for the book he also had his own apartment in Hollywood, and that became the workplace where he and McClure put the book together. As Murphy related his experiences, McClure took notes and wrote most of the prose. They worked with reference materials to trigger Murphy's memories. When shown a map of a given area, Murphy would recall the battles in detail. Murphy did write a small portion of the book himself, most notably part of the section dealing with the Colmar Pocket. The book's narrative style of the reader being privy to conversations between the soldiers was Murphy's directive. He wanted the reader to have the perspective of the men who fought the battles. For his efforts, McClure's take from the book's royalties was 40%.
Film career
Audie Murphy starred in 44 films throughout his career. During the 1950s and 1960s, he was cast primarily in Westerns. Murphy helped publicize his 1949 World War II memoir To Hell and Back with a radio appearance on This Is Your Life. In 1955, he played himself in the film 'To Hell and Back'. The film was the biggest hit Universal Studios had in its history. That record remained unbroken until 1975, when Steven Spielberg's Jaws became a higher-grossing film. Murphy performed in a handful of television productions, and was the star of the Whispering Smith television series.
His film career path started in 1945 when actor James Cagney sent him to school at the Actor's Lab in Hollywood while he was a guest in Cagney's home. When his acting career did not immediately take off, Murphy began sleeping on the floor at Terry Hunt's Athletic Club where he became a friend and boxing partner of director Budd Boetticher. The friends would eventually make two films together, in 1951 The Cimarron Kid, Boetticher's first Western, and Murphy's last film in 1969, A Time for Dying. The latter vehicle cast Murphy as aging outlaw Jesse James, but was a financially troubled production that had a limited release in France in 1971, and did not show in the U.S. until 1982. Two other planned Murphy-Boettcher projects—A Horse for Mr Barnum and When There's Sumpthin' to Do—were never started.
Murphy won small roles in the 1948 films Beyond Glory and Texas, Brooklyn and Heaven. Bad Boy in 1949 was his first leading role. When he was cast as outlaw Billy the Kid in the 1950 film The Kid from Texas, it was a financial success and earned him a 7-year contract with Universal. His next film Sierra is notable because his love interest in the movie was played by his wife Wanda Hendrix, who received top billing over him. By 1951, they would be divorced. He was lent to MGM to appear in the critically acclaimed The Red Badge of Courage, directed by John Huston. This was not a box office success. Universal continuously cast Murphy in Westerns in the 1950s, including director George Marshall's 1954 Destry, based on a character created by author Max Brand. Murphy took a brief break from hero roles when he appeared in No Name on the Bullet, a movie that cast him as a gun for hire who strikes fear into the hearts of townspeople.
Murphy appeared in a variety of non-Westerns that included Joe Butterfly and the boxing drama World in My Corner. In 1958, he co-starred with Michael Redgrave in the Cold War drama The Quiet American. He was the narrator of the 1962 Korean War drama War Is Hell, the movie Lee Harvey Oswald was watching at the Texas Theater in Dallas when he was captured after the assassination of John F. Kennedy.
Through the 1960s, Murphy continued to act in mostly Westerns. Arizona Raiders in 1965 was a remake of the George Montgomery 1951 movie The Texas Rangers. When his contract with Universal expired, Murphy left the studio to work for other producers. In 1966, he made Trunk to Cairo in Israel. Murphy's last starring lead in a Western was 40 Guns to Apache Pass in 1967.
Please register for a free Genetic Matrix account to access more information about this and all other celebrity pages