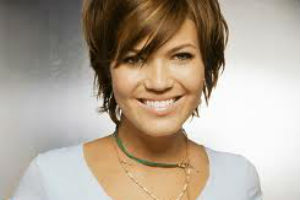 Mandy Moore
Category : Singer - Popular
Type : GP
Profile : 1/3 - Investigating / Martyr
Definition : Single
Incarnation Cross : RAX Maya 1
Biography
Amanda Leigh "Mandy" Moore (born April 10, 1984) is an American singer–songwriter, actress and fashion designer. Raised in Florida, Moore first came to prominence with her 1999 debut single "Candy", which peaked at number 41 on the Billboard Hot 100. Its subsequent album, So Real, went on to receive a Platinum certification from the RIAA. Two more singles, "Walk Me Home" and "So Real", were released but failed to have the success of their predecessor. Her 2000 single "I Wanna Be with You", became her first Top 40 hit in the US, peaking at number 24 on the Hot 100 chart. The parent album, titled the same, was released that same year to generally mixed reviews. The album went on to achieve Gold certification. After revealing her displeasure with her early works, Moore's third album, simply titled Mandy Moore, featured a change of sound that drifted away from her "bubblegum pop" roots. The album spawned the single "In My Pocket", which became her third Top 20 hit in Australia. The album itself was her final album to be certified by the RIAA, receiving a Gold certification.
In 2003, Moore released her fourth studio album Coverage, featuring covers of classic 1970s songs. Following the album's release, Moore parted ways with her record label, due to creative differences. The split prompted the label to release the compilation albums The Best of Mandy Moore and Candy, both of which have sold an estimated 100,000 copies to date. Moore didn't return to music until the release of her 2007 album Wild Hope, which failed to have much success. To date, the album has sold an estimated 200,000 copies, and failed to receive an RIAA certification. Similarly, both of the album's singles failed to chart worldwide. In 2009, Moore released her sixth studio album, Amanda Leigh, which peaked at number 25 on the Billboard 200 and sold an estimated 100,000 copies. In 2012, Moore confirmed that she was working on her seventh studio album, currently slated for a 2013 release. As of 2009, Moore has sold more than 10 million albums worldwide, according to Billboard. In 2012, Moore was ranked #96 on VH1's list of "100 Greatest Women in Music." as well as #63 on their Sexiest Artists of All Time List.
Aside from her musical career, Moore has also branched out into acting. She made her film debut in the 2001 film Dr. Dolittle 2, though it was only a minor voice role. Later that year, she appeared as Lana in the comedy film The Princess Diaries, alongside Anne Hathaway. She had her first starring role in the 2002 romantic film A Walk to Remember, which was based on the Nicholas Sparks book. Between 2003 and 2006, Moore appeared in various films, including Chasing Liberty, Saved!, and How to Deal. She later appeared in the 2006 film American Dreamz, which was both a critical and financial failure. The film failed to make back its $17 million budget, and debuted at number 9 at the box office. The following year, Moore appeared in the romantic comedy Because I Said So, alongside Diane Keaton. The film was negatively received by critics, but was a financial success, earning over $69 million worldwide at the box office. In 2010, Moore portrayed Rapunzel in the animated film Tangled, in which she performed the song "I See the Light", to which she won a Grammy Best Song Written for Visual Media.
Early life
Amanda Leigh Moore was born on April 10, 1984 in Nashua, New Hampshire. Her mother, Stacy (née Friedman), is a former news reporter who once worked for the Orlando Sentinel, and her father, Donald "Don" Moore, is a pilot for American Airlines. Moore's father is of Irish and Cherokee descent, and her mother is of half-English and half-Jewish ancestry. She is the middle of three children with an older brother, Scott, and a younger brother Kyle. When she was only two months old, Moore and her family moved to Orlando, Florida due to her father's job.
Career
1993–1998: Career beginnings
Moore became interested in acting and singing at a young age, and cited her grandmother, a dancer in the theater district of The West End of London, as one of her inspirations. Moore stated "My parents thought It was just a phase I'd grow out of. But I stuck to it and begged them for acting lessons, for voice lessons." Moore began starring in numerous local productions, as well as performing the National Anthem at numerous Orlando based events. She was only twelve years old when she attended the Stagedoor Manor theater camp, where other celebrities including actress Natalie Portman had once attended. Production director Konnie Kittrell said of Moore "She was a quiet, sweet girl", and stated that even though she earned numerous solos "She wasn't a spotlight seeker." When Moore was thirteen, she began working on music by herself. One day, while working in the studio, she was overheard by a FedEx delivery man, who had a friend in A&R at Epic Records. The delivery man, named Victor, later sent this friend a copy of Moore's unfinished demo, and Moore went on to sign with the label.
1999–2002: Early musical releases, Mandy Moore, and film debut
After signing with Epic Records, Moore began working on her debut album. While recording the album, Moore had to leave high school when she was only a freshman, but continued receiving an education from tutors. In early 1999, Moore began touring with pop band 'NSync through North America on the fourth leg of their 'N Sync in Concert tour. On touring with the band, Moore stated "It was so cool. I really respect them and their music, but I kinda went in and didn't necessarily expect really normal down to earth people. Then again, I didn't expect them to be these big headed people! They were just so nice." That same year, Moore also toured with the Backstreet Boys throughout the Summer of 1999. Moore released her debut single, "Candy", on August 17, 1999 in the United States. The single, which immediately drew comparison to fellow teen pop singers Britney Spears and Christina Aguilera, was a commercial success in numerous countries. It debuted at number 88 on the Billboard Hot 100, before reaching a peak of number 41 on the chart. The single would later receive a Gold certification from the RIAA, for sales exceeding 500,000 copies in the US. The single was most successful in Australia, where it peaked at number 2 on the ARIA Charts and received a Platinum certification.
Moore released her debut album, So Real, on December 7, 1999 through Epic Records. The album received a limited release in only a few countries. It received mixed critical reviews upon its release, and continued to fuel similarities between Moore and other teen pop singers. Allmusic said of the album "Fifteen-year-old Mandy Moore's debut album sounded like it was inspired almost entirely by listening to recent hit albums by 'NSync, the Backstreet Boys, and Britney Spears." Entertainment Weekly had a similar opinion about the album, and went on to give it a C- in their review. So Real debuted at number 71 on the Billboard 200, selling 30,000 copies in its first week of release. The album eventually continued to climb the chart until peaking at number 31. So Real went on to receive a Platinum certification from the RIAA, for sales exceeding one million copies in the US alone. To date, So Real has sold an estimated 2.5 million copies. Moore released her second single, "Walk Me Home", the same day as the album. The single failed to match the success of its predecessor, failing to chart on any major charts. It did, however, peak at number 38 on the Top 40 Mainstream chart in the US. The third and final single, title track "So Real", was released exclusively in certain territories on June 13, 2000. The single was not released in the US, but was released in territories such as Japan. In Australia, the single became her second Top 40 hit, peaking at number 21 on the ARIA Charts. The single also peaked at number 18 in New Zealand.
Before promotion for So Real had even ended, Moore had already begun working on new material. Moore released the lead single from her upcoming project, titled "I Wanna Be with You", on July 11, 2000. The song became her first single to chart on the Billboard Hot 100 since her debut single, "Candy". "I Wanna Be with You" spent 16 weeks on the chart and reached its peak of 24 during its ninth week on the chart. The song became her first Top 20 hit on the Pop Songs chart, where it peaked at number 11. The single also became Moore's second Top 20 hit in Australia, where it peaked at number 13. It was also a minor success on the German Media Control Charts, where it peaked at number 70. Billboard praised the song and said, "Top 40 programmers and listeners alike will love Moore more with this track," while Allmusic chose the song as a highlight track from the album. Moore released her second official studio album, I Wanna Be with You, on May 9, 2000. The album featured the lead single as well as songs from Moore's previous album, So Real. I Wanna Be with You served as Moore's debut album in numerous countries. The album was criticized on the basis that it was a remix album and not a true follow-up, with Allmusic accusing its style of being "trashier, flashier, gaudier, and altogether more disposable" than that of So Real. The album was a commercial success, debuting at number 21 on the Billboard 200 with sales exceeding 70,000 copies in its first week alone. It went on to receive a Gold certification from the RIAA, for sales exceeding 500,000 copies in the US alone. The album led Moore to winning the Kids Choice Awards for Favorite Rising Star. In 2000, Moore began dating actor Wilmer Valderrama, with the couple dating from 2000 until 2002.
By 2001, Moore had already begun working on her third studio album, which was said to stray from her usual "bubblegum pop" sound she had come to be known for. Moore noted that "All of the music has started to look and sound the same" and that she decided that it was time for her to move away from that. She stated during an interview with Billboard magazine that she wanted "no more dancer, no more singing to tracks. I got tired of that in a big way". The album's lead single, "In My Pocket", was released on May 29, 2001. Entertainment Weekly said the single contained "pumping, Indian influenced Euro disco." It failed to chart on the Billboard Hot 100 in the US, but did peak at number 2 on the Bubbling Under Hot 100 chart. The song became her third Top 20 hit in Australia, where it peaked at number 11 on the ARIA Charts. Her third studio album, Mandy Moore, was released on June 19, 2001. The album contained uptempo tracks and influences from Eastern music. Allmusic described the album as a "lush, layered production." It received mixed reviews from other critics. The album debuted and peaked at number 35 on the Billboard 200, and went on to receive a Gold certification from the RIAA. The album has sold an estimated 1.5 million copies worldwide. The album also reached number 37 in Australia, her highest peak in the country to date. The second single from Mandy Moore, titled "Crush", was released on August 28, 2001. It became her second single to chart on the Bubbling Under Hot 100 chart, peaking at 19.
During the Summer of 2001, Moore made her film debut as the voice of a Girl Bear Cub in the comedy film Dr. Dolittle 2, starring Eddie Murphy. Later that year, Moore earned a supporting role in the comedy film The Princess Diaries, released in August. She portrayed the role of Lana Thomas, an antagonistic character to star Anne Hathaway's character. On her role, Moore told In Style "I'm the crude popular girl who gets ice cream in her face." The film opened in 2,537 theaters in North America and grossed $22,862,269 in its opening weekend. It grossed $165,335,153 worldwide—$108,248,956 in North America and $57,086,197 in other territories. Reviews for the film were mixed. Rotten Tomatoes reported that 46% of 110 sampled critics gave the film positive reviews and that it got a rating average of 5.1 out of 10. For the film, Moore performed the original song "Stupid Cupid" while at a party on the beach. In 2002, Moore had her first starring role in the film A Walk to Remember, based on the book of the same name. The film opened at No. 3 at the U.S. box office raking in $12,177,488 in its opening weekend, behind Snow Dogs and Black Hawk Down. Even though not a critical success, it was a modest box office hit, earning $41,281,092 in the United States alone, and a sleeper hit in Asia. The total revenue generated worldwide was $47,494,916. The film earned Moore numerous nominations and awards for her performance. The song "Cry", from Moore's third studio album, was released as the album's third single to help promote the film. Commenting on the film, she said: "It was my first movie and I know people say it may be cliche and it's a tearjerker or it's cheesy, but for me, it's the thing I'm most proud of."
2003–06: Coverage and continued acting
By 2003, work on Moore's fourth studio album had begun, later revealed to be a cover album titled Coverage. The album's covers consisted of songs released through the decade of 1970–1980. The album's lead single, a cover of the John Hiatt song "Have a Little Faith in Me", was released shortly before the album, but failed to have an impact on any charts. Coverage was released on October 21, 2003. Allmusic characterized the album as a "leap to musical maturity" while Entertainment Weekly referred to it as an "effort to shed her bubblegum-blond image". The album debuted at number 14 on the Billboard 200, with first week sales of 53,000. This made it Moore's highest debut on the chart, and highest peaking album to date. Despite being her highest charting album, it is her lowest selling, being her first album to fail to be certified by the RIAA. The second single, "Senses Working Overtime", failed to have any chart success. Moore's cover of "I Feel the Earth Move" appeared on Love Rocks, a compilation CD of songs from gay rights supporters. Due to creative differences between Moore and her label, Moore parted ways with Epic. The company released the hits compilation album, The Best of Mandy Moore, in November 2004 as a final obligation to Moore's contract. The album, which featured no new material, reached number 148 on the Billboard 200. Another compilation, Candy, followed in 2005.
In 2003, Moore starred in the romantic comedy film How to Deal, which failed to draw in teenage crowds in the U.S. and grossed a total of $14 million domestically. Her next film was 2004's Chasing Liberty, a romantic comedy that grossed approximately $12 million. Both films received negative reviews; however, Ebert once again singled Moore's performances out, noting in his review of How to Deal that Moore has "an unaffected natural charm" and "almost makes the movie worth seeing," and adding in his Chasing Liberty review that she has "undeniable screen presence and inspires instant affection." Other critics described her as an "actress of limited range," though one review of Chasing Liberty noted that she was the "most painless of former pop princesses." Later in 2004, Moore appeared in a lead role in the religion satire Saved! in which she played Hilary Faye, a proper and popular girl at a Christian school. The film was positively reviewed, though it did not receive a wide release. Moore received praise for her performance, with one critic calling her a "demented delight" and another naming it her best performance to date. She sang a cover version of The Beach Boys 1966 hit "God Only Knows", with Michael Stipe, that bookended the movie.
In 2005, Moore lent her voice to the film Racing Stripes as Sandy the white horse and appeared on the television series Entourage; she was also originally scheduled to star in the films Cursed, Havoc, and The Upside of Anger, all of which were eventually released in 2005 without Moore's involvement. In 2006, Moore guest-starred in two episodes of Scrubs: "My Half-Acre" and "Her Story II". The same year, she lent her voice to The Simpsons, playing Tabitha Vixx in the episode "Marge and Homer Turn a Couple Play". Moore also appeared in the film American Dreamz, which was released in April 2006. In the film, she played a deranged contestant on a television series modeled after American Idol. Director Paul Weitz stated that he had Moore in mind for the role before she was cast, explaining that "there's something inherently sweet about Mandy; it makes it all the more interesting to see her in a villainess role". Moore has said that she enjoys playing mean-spirited characters but fears being typecast as a villain. American Dreamz opened at number nine at the U.S. box office, eventually totaling barely $7 million, and received mixed reviews; critic Owen Gleiberman of Entertainment Weekly, however, wrote that Moore and co-star Hugh Grant have a "wicked barbed chemistry" in their roles, while Variety's Robert Koehler said Moore's role was a "pitch-perfect study of a woman for whom a reality show is reality". Later that year, in what ComingSoon.net's review described as a "surprisingly good performance", Moore voiced Nita, the heroine of the Disney animated sequel Brother Bear 2, which was released directly-to-DVD on August 29. She was also originally cast to appear in that year's ensemble film Bobby, but was replaced by Mary Elizabeth Winstead.
2007–09: Wild Hope and Amanda Leigh
Moore in 2007
In 2006, Moore commented on her early albums, noting that although she believed that her first album was appropriate for her age at the time when she released it, she felt it "sucked" and that her first albums were "just awful." Moore also said that she "would give a refund to everyone who bought my first two albums" if she could; during a radio interview in April 2006, the show's co-host—who had seen her comments—asked her for a refund on the first album, a request that Moore fulfilled.
In early 2006, Moore stated that she missed her music career and that singing is what she was the "most passionate about." Moore had signed to Sire Records after her contract with Epic Records ended, but she left the company in May 2006. She signed with a new EMI Music-owned record company, The Firm, in July that year, describing her new contract as "especially exciting," and adding that she left Sire Records because she did not want to "follow the mainstream," but rather have "complete control and freedom" over her work. Moore's new album, Wild Hope, was released on June 19, 2007, and includes collaborations with artists Chantal Kreviazuk, Rachael Yamagata, Lori McKenna and The Weepies. Moore stayed alone in a house in Woodstock in Upstate New York while recording the album in late 2006. Moore performed the song at the Brick Awards on April 12, 2007 and launched a tour in the summer of 2007. Wild Hope received generally mixed critical reviews. Billboard stated that "Wild Hope is the gratifying sound of a singer finally finding her comfort zone. Gone is the sugary pop of Moore's early career, replaced instead by thoughtful musings on love and life...an album full of subtle, but undeniable hooks." Wild Hope debuted on the U.S. Billboard 200 at No. 30, selling a mere 25,000 copies the first week of release, according to Billboard. It is Moore's third highest debuting album, falling short of her 2003 album Coverage, which debuted at No. 14, selling 59,000 copies. Her album also reached No. 9 on The Top Internet albums. After 5 weeks, Wild Hope charted off the Billboard 200; however, it returned to the chart at No. 118 after selling 5,500 copies. To date, Wild Hope has sold over 120,000 in the United States and 250,000 worldwide. On February 23, 2008, Moore released Wild Hope in Australia, and subsequently toured with Ben Lee and the West Australian Symphony Orchestra in Western Australia, supporting Kelly Clarkson on her tour. In October 2008, Moore posted on her website blog[citation needed] live videos of three new songs she had been working on, along with singer-songwriter, pianist and guitarist Mike Viola. It was at first expected to a be a duo album between the two, but then in January 2009, it was revealed it would be a solo album with a collaboration with him, slated for release in April 2009.
Moore, citing her conservative upbringing, has expressed dissatisfaction with her appearance on a May 2006 cover of Cosmopolitan; the magazine's headline is "orgasms unlimited", which refers to an article unrelated to her. In her movie following this, Because I Said So, co-starring Gabriel Macht, Lauren Graham and Diane Keaton, Moore's character describes in detail the feeling of an orgasm to her mother. It was released on February 2, 2007 and received mixed reviews. Moore also appeared in the romantic comedy film License to Wed alongside Robin Williams and John Krasinski, released on July 3, 2007. Critical reaction to the film was overwhelmingly negative. Rotten Tomatoes gave the film a 7% rating and a critical consensus of "broad and formulaic". Metacritic.com rated it 25 out of 100, citing 21 generally negative reviews out of 30 for its rating. It was reviewed in Variety as "an astonishingly flat romantic comedy, filled with perplexing choices." The film grossed $10,422,258 in its opening weekend opening at #4 at the U.S. Box Office behind Live Free or Die Hard, Ratatouille, and Transformers, which opened at the top spot. As of November 11, 2007, License to Wed had grossed $43.8 million domestically and $69.3 million worldwide. Nevertheless, Variety described Moore's performance as "appealing." In 2007, Moore returned to the small screen in an episode of How I Met Your Mother titled "Wait for It". Later that year, she appeared in the independent film Dedication, which premiered at the 2007 Sundance Film Festival. The film received mixed reviews from critics. The review aggregator Rotten Tomatoes reported that the film received 41% positive reviews, based on 44 reviews. Metacritic reported the film had an average score of 50 out of 100, based on 19 reviews.
Moore began working on her sixth studio album in 2008, slated for release the following year. Recording sessions for the album took place around December 2008 in Boston, Massachusetts. The lead single from the project, "I Could Break Your Heart Any Day of the Week", was released on March 17, 2009 for digital download. The music video premiered on Monday April 20, 2009, on Yahoo! Music. The single, like Moore's previous efforts, failed to have much success on any charts. Moore's sixth studio album, Amanda Leigh, was released on May 26, 2009. On the album, Moore stated "The music is all a reflection of me now, not somebody else's choices." Moore visited many talk shows including The Ellen DeGeneres Show and The Tonight Show with Jay Leno. On both shows she performed "I Could Break Your Heart Any Day of the Week", to promote the album. On May 26, 2009, she performed her new songs at Amoeba Music in Hollywood, together with Mike Viola, the day her new album set to be released under her new label Storefront Records. The album was not released in some territories until 2010, and wasn't released in Brazil until 2011, two years after its initial release. Time magazine said that the album was "impeccably recorded." An article on the album by Paper said, "Mandy (in the album)... shows real thoughtful and emotional depth." Paper concluded that "Moore is a far better musician than she's often given credit for." It debuted at number 25 on the Billboard 200, and at number 4 on the Top Independent albums chart. To date, the album has sold an estimated 100,000 copies.
2010–present: Further acting and seventh studio album
After a break of almost two years from big screen roles, Moore filmed the romantic comedy Swinging with the Finkels in the United Kingdom in 2009 for a 2011 release. Moore also starred with actor Kellan Lutz in the 2010 film, Love, Wedding, Marriage. She was a guest star on the sixth season finale of Grey's Anatomy on May 20, 2010, her first television role since 2007. She returned in a guest role for an episode of the show's seventh season. Also that year, Moore voiced Rapunzel in the CGI Disney animated film Tangled. Tangled received positive reviews from critics. Rotten Tomatoes reports that 90% of critics have given the film a positive review based on 183 reviews, with an average score of 7.5/10. The site's consensus is: "While far from Disney's greatest film, Tangled is a visually stunning, thoroughly entertaining addition to the studio's classic animated canon." Another review aggregator Metacritic, which assigns a weighted average score from 0–100 out of reviews from mainstream film critics, calculated a score of 71 based on 34 reviews. CinemaScore polls conducted during the opening weekend revealed the average grade cinemagoers gave Tangled was an "A+" on an A+ to F scale. Tangled earned $200,821,936 in North America, and $389,900,000 in other countries, for a worldwide total of $590,721,936. Worldwide, it is the 17th highest-grossing animated film, the eighth highest-grossing film of 2010, and the third highest-grossing 2010 animated film (behind Toy Story 3 and Shrek Forever After). It is also the third Disney film appearing in the Top 10 films of 2010. Finally, it is the second highest-grossing film worldwide produced by Walt Disney Animation Studios, trailing only The Lion King. Moore, alongside Zachary Levi, performed the film's theme song, "I See the Light" at the 83rd Academy Awards where it was nominated for Best Original Song. The song I See The Light also won a Grammy Award for Best Song Written For Visual Media as well as Best Song at the Las Vegas Film Critics Society. In October 2011, it was announced that she was set to star in an ABC comedy titled Us and Them. The series was eventually not picked up by ABC. Along with her voice role in the Tron: Uprising animated series, she is also set to be the title character voice in the Disney Junior series Oki's Oasis.
In July 2012, Moore announced that she would be collaborating with her husband on her seventh studio album. She said, "There's tremendous influence right now around the house—from the music I've been introduced to and being very happy and in a healthy, happy relationship [...] I think that still garners a lot of material to write about." She later stated "There's a lot to say and a lot that's happened to me in the last three or so years since the last record's come out, so I have been writing a lot and it's definitely going to be an intense, emotional record. I'm excited about it. I'm excited to get into the studio and start recording." She added that she thinks the new album will be "intense, emotional", and hopes it will be released by the end of 2012 or early in 2013. On February 20, 2013, it was announced Moore would be starring as Louise in a new ABC sitcom called Pulling based on the British series of the same name. The pilot was written by Lee Eisenberg and Gene Stupnitsky. However, as casting evolved the development of all the show's characters, including Moore's, she believed herself to be no longer right for the role, and asked to be released. On March 10, 2013, ABC announced her replacement, Jenny Slate, playing an entirely different role. Soon after, She's joined CBS drama The Advocate.
Other endeavors
Moore branched into the fashion world in 2005 with her own fashion line named Mblem., a brand of contemporary knitwear and cashmere. One of her aims was to provide clothing for taller women (Moore is 5 feet 10 inches (1.78 m)). In February 2009, Moore announced that the line would be shutting down, but that she hoped to reenter the fashion world again under different circumstances in the future. Moore has worked with and highlighted nonprofit organization Population Services International (PSI), and its subsidiary, Five & Alive, which addresses health crises facing children under the age of five and their families. Moore has served as the Honorary Chairperson of the Leukemia and Lymphoma Society's division on awareness for youth. She served as a spokesperson by helping young people be aware of the seriousness of leukemia and lymphoma. She also serves as the spokesperson for Cervical Cancer Awareness Month, held every January. In addition, to increase cervical cancer awareness, Moore teamed up with Dr. Yvonne Collins, The Gynecologic Cancer Foundation (GCF), and GlaxoSmithKline (GSK). Moore is the ambassador for the UN Foundations's "Nothing But Nets" malaria prevention campaign.
Artistry
Musical style and voice
Having this other career in music made me work harder as an actress. It's made me more professional.
At the start of career, Moore was known for her bubblegum pop sound, which she revealed was not the type of music she prefers, saying " The record company was like, Here are your songs. I was like, Hi, I'm 14. I'll do anything. Those albums are why I'm here today, but goddamn, I should give a refund to anyone who bought my first record." Moore has often been praised by music critics for her branching off and making her own music. Billboard stated "She has successfully dropped all the tacky accoutrements of her past and turned into a sweet, classy singer/songwriter whose charms are readily apparent." Allmusic website claimed "Moore smoothly evolved from adolescent starlet to mature songwriter, continuing to distance herself from the scene that had launched her career one decade prior." Moore has noted that she was inspired by television and film with her music as a child. Moore has also revealed how her husband, Ryan has had a huge influence on her music. She has also stated "I'm stuck in the '70s. I think it'll always have that kind of influence. Joni Mitchell, Todd Rundgren, Harry Nilsson, McCartney – that's the sort of stuff I'm really inspired and influenced by."
Influences
Moore has said that she has been influenced by female singers such as Alanis Morissette, Blondie, Carole King, Debbie Gibson, Janet Jackson, Madonna, Mariah Carey, Shania Twain, Joni Mitchell and Tiffany.
Personal life
Moore married musician Ryan Adams on March 10, 2009, in Savannah, Georgia.
Please register for a free Genetic Matrix account to access more information about this and all other celebrity pages