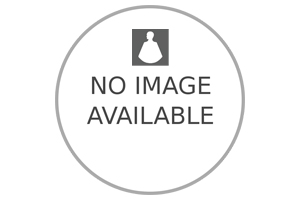 Harpo Marx
Category : Comedian
Type : MGP
Profile : 2/4 - Hermit / Opportunist
Definition : Single
Incarnation Cross : RAX The Sleeping Phoenix 4
Biography
Adolph "Harpo" Marx (later Arthur "Harpo" Marx) (November 23, 1888 – September 28, 1964) was an American comedian and film star. He was the second-oldest of the Marx Brothers. His comic style was influenced by clown and pantomime traditions. He wore a curly reddish blonde wig, and never spoke during performances (he blew a horn or whistled to communicate). Marx frequently used props such as a horn cane, made up of a lead pipe, tape, and a bulbhorn, and he played the harp in most of his films.
Early life and career
Harpo was born in New York City. He grew up in a neighborhood now known as Carnegie Hill on the Upper East Side (E 93rd Street off Lexington Avenue) of Manhattan. The turn-of-the-century building that Harpo called "the first real home they ever knew" (in his memoir Harpo Speaks), was populated with European immigrants, mostly artisans – which even included a glass blower. Just across the street were the oldest brownstones in the area, owned by people like the well-connected Loew Brothers and William Orth.
Harpo's parents were Sam Marx (called "Frenchie" throughout his life), and his wife, Minnie Schoenberg Marx. Minnie's brother was Al Schoenberg, who changed his name to Al Shean when he went into show business. He was half of Gallagher and Shean, a noted vaudeville act of the early 20th century. Marx's family was Jewish. His mother was from Dornum in East Frisia; and his father was a native of Alsace, and worked as a tailor.
Harpo received little formal education, and left grade school at age eight, during his second attempt to pass the second grade. He began to work, gaining employment in numerous odd jobs alongside his brother Chico to contribute to the family income, including selling newspapers, working in a butcher shop, and as an errand office boy.
In January 1910, Harpo joined two of his brothers, Julius (later "Groucho") and Milton (later "Gummo"), to form "The Three Nightingales." Harpo was inspired to develop his "silent" routine after reading a review of one of their performances which had been largely ad-libbed. The theater critic wrote, "Adolph Marx performed beautiful pantomime which was ruined whenever he spoke."
Harpo gained his stage name during a card game at the Orpheum Theatre in Galesburg, Illinois. The dealer (Art Fisher) called him "Harpo" because he played the harp. (In Harpo's autobiography, he says that mother Minnie Marx sent him the harp.) Harpo learned how to hold it properly from a picture of an angel playing a harp that he saw in a five-and-dime. No one in town knew how to play the harp, so Harpo tuned it as best he could, starting with one basic note and tuning it from there. Three years later he found out he had tuned it incorrectly, but he could not have tuned it properly; if he had, the strings would have broken each night. Harpo's method placed much less tension on the strings. Although he played this way for the rest of his life, he did try to learn how to play correctly, and he spent considerable money hiring the best teachers. They spent their time listening to him, fascinated by the way he played. In his movie performances he played the harp with his own tuning.
In his autobiography Harpo Speaks (1961), Harpo recounts how Chico found him jobs playing piano to accompany silent movies. Unlike Chico, Harpo could play only two songs on the piano, "Waltz Me Around Again, Willie" and "Love Me and the World Is Mine," but he adapted this small repertoire in different tempos to suit the action on the screen. He was also seen playing a portion of Rachmaninoff's "Prelude in C# minor" in A Day at the Races and chords on the piano in A Night at the Opera, in such a way that the piano sounded much like a harp, as a prelude to actually playing the harp in that scene.
Harpo had changed his name from Adolph to Arthur by 1911. This was due primarily to his dislike for the name Adolph (as a child, he was routinely called "Ahdie" instead). Urban legends stating that the name change came about during World War I due to anti-German sentiment in the US, or during World War II because of the stigma that Adolf Hitler imposed on the name, are groundless.
In film
His first screen appearance was in the 1921 film Humor Risk, with his brothers, although according to Groucho, it was only screened once and then lost. Four years later, Harpo appeared without his brothers in Too Many Kisses, four years before the brothers' first widely-released film, The Cocoanuts (1929). In Too Many Kisses, Harpo spoke the only line he would ever speak on-camera in a movie: "You sure you can't move?" Fittingly, it was a silent movie, and the audience only saw his lips move and saw the line on a title card.
Harpo was often cast as Chico's partner, whom he would often help by playing charades to tell of Groucho's problem, and/or annoy by giving Chico his leg.
In the Marx Brothers' movie At the Circus (1939), however, Harpo "speaks" in a movie with the brothers in the scene in which he visits the room of Little Professor Atom (Jerry Maren) and sneezes, clearly saying "At-choo!". In A Night in Casablanca, Harpo also "speaks" in the scene where he is taste-testing Groucho's food by acting like a seal and vocalizing seal sounds. It is also implied that Harpo is singing (baritone) in the opening scene of Monkey Business (1931), where the four Marx Brothers, stowed away in barrels aboard a cruise liner, sing a four-part harmony of "Sweet Adeline."
Harpo became famous for prop-laden sight gags, in particular the seemingly infinite number of odd things stored in his topcoat's oversized pockets. In the film Horse Feathers (1932), Groucho, referring to an impossible situation, tells Harpo that he cannot "burn the candle at both ends." Harpo immediately produces from within his coat pocket a lit candle burning at both ends. Earlier in the film a man on the street asks him for money for a cup of coffee, and he subsequently produces a steaming cup complete with saucer, from inside his coat. As author Joe Adamson put in his book, Groucho, Harpo, Chico and Sometimes Zeppo, "The president of the college has been shouted down by a mute."
Harpo often used facial expressions and mime to get his point across. One of his facial expressions, which he used in every Marx Brothers film and stage play, beginning with Fun in Hi Skule, was known as "the Gookie." Harpo created it by mimicking the expression of Mr. Gehrke, a New York tobacconist who would make a similar face while concentrating on rolling cigars.
Harpo further distinguished his character by wearing a "fright wig". Early in his career it was dyed pink, as evidenced by color film posters of the time and by allusions to it in films, with character names such as "Pinky." It tended to show as blonde on-screen due to the black-and-white film stock at the time. Over time, he darkened the pink to more of a reddish color, again alluded to in films with names such as "Rusty."
His non-speaking in his early films was occasionally referred to by the other Marx Brothers, who were careful to imply that his character's not speaking was a choice rather than a disability. They would make joking reference to this part of his act. For example, in Animal Crackers his character was ironically dubbed "The Professor." In The Cocoanuts, this exchange occurred:
Groucho: "Who is this?"
Chico: "Dat's-a my partner, but he no speak."
Groucho: Oh, that's your silent partner!
In later films, Harpo was put into situations where he would repeatedly attempt to convey a vital message to another person, but only did so through nonverbal means. These scenes reinforced the idea that the character was unable to speak.
In other media
In 1933, following U.S. diplomatic recognition of the Soviet Union, he spent six weeks in Moscow as a performer and goodwill ambassador. His tour was a huge success. Harpo claimed he was billed as Exapno Mapcase. At that time Harpo and the Soviet Foreign Minister Maxim Litvinov became friends and even performed a routine on stage together. During this time he served as a secret courier; delivering communiques to and from the US embassy in Moscow at the request of Ambassador William Christian Bullitt, Jr., smuggling the messages in and out of Russia by taping a sealed envelope to his leg beneath his trousers, an event described in David Fromkin's 1995 book In the Time of the Americans. In Harpo Speaks, Marx describes his relief at making it out of the Soviet Union, recalling how "I pulled up my pants, ripped off the tape, unwound the straps, handed over the dispatches from Ambassador Bullitt, and gave my leg its first scratch in ten days."
The Russia trip was later memorialized in a bizarre science fiction novella, The Foreign Hand Tie by Randall Garrett, a tale of telepathic spies which is full of references to the Marx Brothers and their films.
In 1936, he was one of a number of performers and celebrities to appear as caricatures in the Walt Disney Production of Mickey's Polo Team. Harpo was part of a team of polo-playing movie stars which included Charlie Chaplin and Laurel and Hardy. His mount was an ostrich. Walt Disney would later have Harpo (with Groucho and Chico) appear as one of King Cole's "Fiddlers Three" in the Silly Symphony Mother Goose Goes Hollywood.
Harpo was also caricatured in Sock-A-Bye Baby (1934), an early episode of the Popeye cartoon series created by Fleischer Studios. Harpo is playing the harp, and wakes up Popeye's baby, and then Popeye kills him. (After Popeye hits him, a halo appears over his head and he floats to the sky.)
Friz Freleng's 1936 Merrie Melodies cartoon The Coo-Coo Nut Grove caricatures Harpo and gives him a red beak. When he first appears, he is chasing a woman, but the woman later turns out to be Groucho.
Harpo also took an interest in painting, and a few of his works can be seen in his autobiography. In the book, Marx tells a story about how he tried to paint a nude female model, but froze up because he simply did not know how to paint properly. The model took pity on him, however, showing him a few basic strokes with a brush, until finally Harpo (fully clothed) took the model's place as the subject and the naked woman painted his portrait.
In 1955, Harpo made an appearance on the sitcom I Love Lucy, in which they re-enacted the famous mirror scene from the Marx Brothers movie Duck Soup (1933). In this scene, they are both supposed to be Harpo, not Groucho; he stays the same and Lucille Ball is dressed as him. About this time, he also appeared on NBC's The Martha Raye Show.
Harpo recorded an album of harp music for RCA Victor (Harp by Harpo, 1952) and two for Mercury Records (Harpo in Hi-Fi, 1957; Harpo at Work, 1958).
Marx made television appearances in the 1960s. In 1960, he appeared with Ernest Truex in an episode of The DuPont Show with June Allyson entitled "A Silent Panic". Marx plays a deaf-mute who, as a "mechanical man" in a department store window, witnesses a gangland murder. In 1961, he made guest appearances on The Today Show, Play Your Hunch, Candid Camera, I've Got a Secret, Here's Hollywood, Art Linkletter's House Party, Groucho's quiz show You Bet Your Life, The Ed Sullivan Show, and Your Surprise Package.
In 1962 he guest-starred with Carol Burnett in an installment of the DuPont Show of the Week entitled "The Wonderful World of Toys". The show was filmed in Central Park and featured Marx playing "Autumn Leaves" on the harp. A visit to the set inspired poet Robert Lowell to compose a poem about Marx.
Marx's two final television appearances came less than a month apart in late 1962. He portrayed a guardian angel on CBS's The Red Skelton Show on September 25. He guest starred as himself on October 20 in the episode "Musicale" of ABC's Mr. Smith Goes to Washington, a sitcom starring Fess Parker, based on the 1939 Frank Capra film.
Personal life
He married actress Susan Fleming on September 28, 1936. Fleming's wedding to Marx was announced to the public when President of the United States Franklin D. Roosevelt sent the couple a telegram of congratulations that November. Marx had sent a thank you letter to Roosevelt in appreciation for a signed photograph of the President, in which Marx had stated that he was "in line for congratulations, too, having been married since September" in a ceremony that took place in an unspecified "little town up North". Unlike most of his brothers (bar Gummo), (Groucho was divorced three times, Chico once, and Zeppo twice), Harpo's marriage to Susan was lifelong. The couple adopted four children: Bill, Alex, Jimmy, and Minnie. When asked by George Burns in 1948 how many children he planned to adopt, he answered: "I'd like to adopt as many children as I have windows in my house. So when I leave for work, I want a kid in every window, waving goodbye."
Harpo was good friends with theater critic Alexander Woollcott and because of this became a regular member of the Algonquin Round Table. Harpo, who was quiet in details about his personal life, said his main contribution was to be the audience in that group of wits. In their play The Man Who Came to Dinner, George S. Kaufman and Moss Hart based the character of "Banjo" on Harpo. Harpo later played the role in Los Angeles opposite Alexander Woolcott who had inspired the character of Sheridan Whiteside.
In 1961, Harpo published his autobiography, which was titled Harpo Speaks. In one chapter, he tells the story of a man who did not believe that Harpo could talk. Because Harpo never spoke a word in all of his movies and TV appearances, many fans and other people believed he really was mute. In fact, radio and TV news recordings of his voice can be found on the Internet, documentaries, and on bonus materials of Marx Brothers DVDs. In relating one story to a reporter who privately interviewed him in the early 1930s, the reporter wrote that "Harpo had a deep and distinguished voice like a professional announcer" and, like his brothers, he spoke with a New York accent his entire life.
Harpo's final presence before the public came in early 1964, when he appeared on stage with singer/comedian Allan Sherman. Sherman burst into tears when Harpo, speaking for the first time to the audience, announced his retirement from the entertainment business. Comedian Steve Allen, who was in the audience, remembered that Harpo – after announcing his retirement from the stage – kept talking for several minutes to the theater audience about his career and how he would miss it all, and he kept verbally cutting Sherman off when he tried to speak. After a while, the sorrowful audience started tittering and giggling. Allen said that everyone found it charmingly ironic that the comedian Harpo Marx, having been mute on stage and screen for several decades, "wouldn't shut up!"
Marx was also an avid croquet player, and was inducted into the Croquet Hall of Fame in 1979.
Death
Harpo Marx died on September 28, 1964 (he and his wife, Susan's, 28th wedding anniversary), at age 75, after undergoing open heart surgery following a heart attack, barely six months after his retirement. Harpo's death was said to have hit the surviving Marx brothers very hard. Groucho's son Arthur Marx, who attended the funeral with most of the Marx family, later said that Harpo's funeral was the only time in his life that he ever saw his father cry.
Harpo was cremated and his ashes were reportedly sprinkled into the sand trap at the seventh hole of the Rancho Mirage golf course, on which he occasionally played. In his will, he donated his trademark harp to the State of Israel.
Legacy
Harpo is most known for his signature outfit: trench coat with over-large pockets, red wig (turning out blonde on black and white film), top hat, and a comical horn heard in his movies. He was also well-known for playing the harp, though he could not read music. For many moviegoers, Harpo Marx provided their introduction to harp music. Today, thanks to reruns of Marx Brothers films, Harpo continues to entertain audiences old and new. Outside the professional harp community, he remains one of the best "ambassadors for the harp" the world has known. In time, his talent earned him an international reputation as he performed in movies as well as in stage shows around the globe.
In 2002, a Golden Palm Star on the Palm Springs, California, Walk of Stars was dedicated to him.
Film portrayal
Marx was portrayed by the actor J. M. Henry in the film Mrs. Parker and the Vicious Circle.
The character of Banjo in The Man Who Came To Dinner is based on Harpo Marx. He played Banjo in some stage performances.
Please register for a free Genetic Matrix account to access more information about this and all other celebrity pages