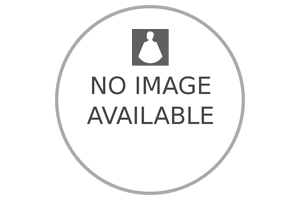 Ida Lupino
Category : Actress
Type : GE
Profile : 3/5 - Martyr / Heretic
Definition : Split - Small (5,14,29,34)
Incarnation Cross : RAX The Sphinx 1
Biography
Ida Lupino (4 February 1918 – 3 August 1995) was an English-American film actress and director, and a pioneer among women filmmakers. In her forty-eight year career, she appeared in fifty-nine films and directed seven others, mostly in the United States, where she became a citizen in 1948. She co-wrote and co-produced some of her own films as well. She appeared in serial television programmes fifty-eight times and directed fifty other episodes. Additionally, she contributed as a writer to five films and four TV episodes.
Early life and family
Lupino was born in Camberwell, London, to actress Connie O'Shea (Connie Emerald) and music hall entertainer Stanley Lupino, a member of the theatrical Lupino family. Lupino's birth year is 1918 and not 1914 as some biographies have claimed.
Her sister, Rita Lupino, born in 1920, became an actress and dancer. During World War II she served as a Lieutenant in the Women's Ambulance and Defense Corps. After taking a hiatus from appearing in films, she composed music for a short time, even having her piece "Aladdin's Lamp" performed by the L.A. Philharmonic in 1937. She also worked briefly in radio. As a girl, Ida Lupino was encouraged to enter show business by both her parents and her uncle, Lupino Lane, an acrobatic film and stage comic and director. At the age of seven Lupino wrote and starred in the play Mademoiselle for a school production.
Career
Acting
Lupino trained at Royal Academy of Dramatic Art for two terms and made her first film appearance in The Love Race (1931), the next year making Her First Affaire, a film her mother originally tested for. She played leading roles in five British films in 1933 at Warner Bros.' Teddington studios and for Julius Hagen at Twickenham, including in The Ghost Camera with John Mills and I Lived with You with Ivor Novello. She moved to Hollywood at the end of that year for the opportunity to play the lead role in Alice in Wonderland (1933).
Lupino starred in over a dozen films in the mid-1930s including The Search for Beauty. This was an international film in which Paramount Studios conceived the idea of a competition amongst the English speaking countries to select the most attractive male and female winners of those countries and a number of USA states. There was, for example a Mr and a Miss Australia, New Zealand, South Africa, England, Scotland etc. who travelled to Hollywood to have a part in the film. The version released in New Zealand, for example, would have the New Zealand winners in it, the Australian version would have the Australian winners and so on. She worked with Columbia in a two film deal, one of which being The Light That Failed (1939), a role she had acquired after running into the director's office unannounced and demanding an audition. After this performance, she began to be taken seriously as a dramatic actress. As a result, her parts improved during the 1940s, and she described herself as "the poor man's Bette Davis" as she acquired the leftover roles that Bette Davis refused.
Mark Hellinger, associate producer at Warner Bros., was particularly impressed by this performance, and hired her for a role in They Drive by Night (1940), which led to a Warner Bros. contract, which she negotiated to include some free-lance rights. She starred opposite Humphrey Bogart in this film and High Sierra (1941). Warner Bros. received a great amount of defiance from Lupino, who refused roles that she felt were "beneath her dignity as an actress." As a result, she spent a great deal of her time at Warner Bros. suspended. For her performance in The Hard Way (1943), she won the New York Film Critics Circle Award for Best Actress. She starred in Pillow to Post (1945), which would be her only comedic role in her film history. She worked regularly and was in demand throughout the 1940s without becoming a major star until later. In 1947, Lupino left Warner Bros. after refusing to renew her contract. She then moved to Columbia Pictures, where she appeared in films such as Road House and On Dangerous Ground before developing a directing career.
Directing
In the mid-1940s, while on suspension for turning down a role, Lupino became interested in directing. Her time on suspension allowed her to spend her time observing the filming and editing processes, which would aid her in her directorial endeavors. She described herself as being bored on set while "someone else seemed to be doing all the interesting work." She co-wrote and co-produced some of her own films as well. She and her husband Collier Young formed an independent company, The Filmakers , and Lupino became a producer, director and screenwriter of low-budget, issue-oriented films. This company would go on to produce twelve feature films, six of which she directed or co-directed, five of which she wrote or co-wrote, three of which she acted in, and one of which she co-produced. Lupino claims she "…did not set out to be a director," but it was a reality she had to face when her first directing job came unexpectedly in 1949 when Elmer Clifton suffered a mild heart attack and could not finish Not Wanted, a film she co-produced and co-wrote. Lupino stepped in to finish the film but did not take directorial credit out of respect for Clifton. Although the subject of the film was controversial, it received a vast amount of publicity. She was even invited to discuss the film with Eleanor Roosevelt on a national radio programme. She went on to direct her own projects, becoming the first actress to produce, direct and write her own films.
In an article for the Village Voice, Carrie Rickey wrote that Lupino was a model of modern feminist filmmaking, stating:
Not only did Lupino take control of production, direction and screenplay, but each of her movies addresses the brutal repercussions of sexuality, independence and dependence.
After four "woman's" films about social issues – including Outrage (1950), a film about rape – Lupino directed her first hard-paced, fast-moving film, The Hitch-Hiker (1953), making her the first woman to direct a film noir. Writer Richard Koszarski noted that:
Her films display the obsessions and consistencies of a true auteur... In her films The Bigamist and The Hitch-Hiker Lupino was able to reduce the male to the same sort of dangerous, irrational force that women represented in most male-directed examples of Hollywood film noir.
Lupino often joked that if she had been the "poor man's Bette Davis" as an actress, then she had become the "poor man's Don Siegel" as a director. In 1952, Lupino was invited to become the "fourth star" in Four Star Productions by Dick Powell, David Niven and Charles Boyer, after Joel McCrea and Rosalind Russell had dropped out of the company.
Because she was a female director, her studio emphasized her femininity, often at the urging of Lupino herself. As one professor puts it "…Lupino's cinematic tenure can be understood as a varied and complex attempt to control both image and image reception." She even credited her refusal to renew her contract with Warner Bros. under the pretences of her domesticity, claiming "I had decided that nothing lay ahead of me but the life of the neurotic star with no family and no home." She wanted to seem unthreatening in a male dominated environment, which is made clear by a statement she made in which she says, "That's where being a man makes a great deal of difference. I don't suppose the men particularly care about leaving their wives and children. During the vacation period the wife can always fly over and be with him. It's difficult for a wife to say to her husband, come sit on the set and watch," in regards to the benefit of being a male director. Although directing became Lupino's passion, the drive for money kept her on camera, so that she could acquire the appropriate funds to make her own productions.
Television
Lupino continued acting throughout the 1950s, 1960s and 1970s. Her directing efforts during these years were almost exclusively television productions such as Alfred Hitchcock Presents, Thriller, The Twilight Zone, Have Gun – Will Travel, Honey West, The Donna Reed Show, Gilligan's Island, 77 Sunset Strip, The Rifleman, The Virginian, Sam Benedict, The Untouchables, Hong Kong, The Fugitive and Bewitched.
Lupino appeared in nineteen episodes of Four Star Playhouse from 1952 to 1956. From January 1957 to September 1958, Lupino starred with her then husband, Howard Duff, in the CBS sitcom Mr. Adams and Eve, in which the duo played husband and wife film stars named Howard Adams and Eve Drake, living in Beverly Hills, California. Duff and Lupino also co-starred as themselves in 1959 in one of the thirteen one-hour installments of The Lucy–Desi Comedy Hour. Lupino guest-starred on numerous television programmes, including The Ford Television Theatre (1954), Bonanza (1959), Burke's Law (1963–64), The Virginian (1963–65), Batman (1968), The Mod Squad (1969), Family Affair (1969–70), The Wild, Wild West (1969), Columbo: Short Fuse (1972), Columbo: Swan Song (1974), Barnaby Jones (1974), The Streets of San Francisco, Ellery Queen (1975), Police Woman (1975) and Charlie's Angels (1977), to name a few.
She is also noted as having two distinctions with The Twilight Zone. She is the only woman to have directed an episode ("The Masks") and the only person to have served as both a director and an on-screen performer (in "The Sixteen-Millimeter Shrine"). She made her final film appearance in 1978 and retired at the age of 60.
Personal life
In June 1948, Lupino became an American citizen.
Marriages
Lupino was married and divorced three times. She married actor Louis Hayward in November 1938. They separated in May 1944 and divorced in May 1945. Her second marriage was to producer Collier Young on 5 August 1948. They divorced in 1951. Lupino's third and final marriage was to actor Howard Duff, whom she married on 21 October 1951. The couple had a daughter, Bridget on 23 April 1952. Lupino and Duff divorced in 1983.
In 1983, Lupino petitioned a California court to appoint her business manager, Mary Ann Anderson, as her conservator due to poor business dealings from her prior business management company and her long separation from Howard Duff.
Death
Lupino died from a stroke while undergoing treatment for colon cancer in Los Angeles on 3 August 1995, at the age of 77. Lupino's memoirs, Ida Lupino: Beyond the Camera, were edited after her death and published by Mary Ann Anderson.
Please register for a free Genetic Matrix account to access more information about this and all other celebrity pages