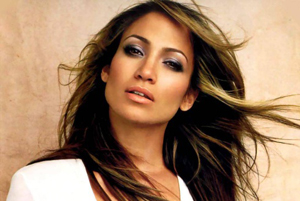 Jennifer Lopez
Category : Entertainment-Actor-Actress
Type : MGP
Profile : 6/2 - Role Model / Hermit
Definition : Split - Small (20)
Incarnation Cross : LAX Distraction 1
Biography
Jennifer Lynn Muñiz (née Lopez; born July 24, 1969 is an American actress, businesswoman, dancer and recording artist.
She started her career as a Fly Girl on the television program In Living Color and as a back-up dancer for Janet Jackson. Lopez gained recognition in the action-thriller Money Train (1995). Her first leading role was in the biographical film Selena (1997), which was her breakthrough role, earning her an ALMA Award for Outstanding Actress and Golden Globe nomination.
She also starred in the box office hit Anaconda (1997) and earned her second ALMA Award for her performance in Out of Sight (1998), which made her the highest-paid Latin actress.

Lopez ventured into music in 1999 with the release of her debut album On the 6. Her second album J.Lo (2001) reached number one on the Billboard 200 the same week her film The Wedding Planner led the box office, becoming the first person to achieve a number one film and album in the same week. She released a remix album J to tha L–O! The Remixes in 2002, which became the first number-one remix album in the United States. Her third and fourth studio albums, This Is Me... Then (2002) and Rebirth (2005) reached number two. In 2007 she released her first full Spanish album Como Ama una Mujer. Returning to music in 2011, she released her seventh album Love?, which spawned the most successful single of her career, "On the Floor", which became one of the best-selling singles of all time. Lopez has sold over 11.8 million albums in the United States and over 70 million records worldwide.

Lopez also has a fashion line and various perfumes with her celebrity endorsement. A fashion icon, several of her dresses have received media attention, most notably the Jungle green Versace dress which she wore at the 43rd Grammy Awards in 2000. Lopez advocates for human rights and vaccinations, and is a supporter of Children's Hospital Los Angeles. As of 2011, her net worth is estimated to be $150 million. Lopez's personal life has also garnered media attention, particularly her high profiled relationships. She married her third husband Marc Anthony in 2004 and gave birth to twins Maximilian and Emme on February 22, 2008.

Life and career
1969–94: Childhood and early work
Castle Hill, The Bronx: the neighborhood in which Lopez was born and raised.

Lopez was born on July 24, 1969 in the Castle Hill neighborhood of The Bronx, New York. The middle child of Puerto Rican parents Guadalupe Rodriguez and David Lopez, she has an elder sister, Leslie, and a younger sister, Lynda (born June 14, 1971). David worked the night shift at the Guardian Insurance Company, before becoming a computer technician at the firm, while Guadalupe was a homemaker. When Jennifer was born, the Lopez family was living in a small apartment. A few years later, her parents had saved up enough money to be able to purchase a two-story house, which was considered a big deal for the relatively poor family. By the age of five, Lopez began taking singing and dancing lessons. She toured New York with her school when she was seven years old. Her parents stressed the importance of work ethic and being able to speak English. They encouraged their three daughters to put on performances at home, singing and dancing in front of each other and their friends so that they would stay "out of trouble". Lopez spent her entire academic career in Catholic schools, finishing at the all-girls Preston High School. In school, Lopez did gymnastics, ran track on a national level and was a member of the school's softball team. She excelled athletically rather than academically, competing in national track championships. In 1984, at the age of fifteen, she began dating David Cruz, her first boyfriend.

While attending her final year of high school, Lopez learned about a film casting that was seeking several teenage girls for small roles. She auditioned and was cast in My Little Girl (1986), an low-budget film co-written and directed by Connie Kaiserman. Lopez acted as Myra, a young woman at a center for troubled girls. After she finished filming her role in the film, Lopez knew that she wanted to become a "famous movie star". To please her parents, though, she enrolled in Baruch College, only to drop out after one semester. She told her parents her dream of becoming a movie star, but they ensisted that it was a "really stupid" idea and that "no Latinos did that". The differences in opinions led Lopez to move out of their family home and into an apartment in Manhattan. During this period, Lopez performed in regional productions of the musicals: Jesus Christ, Superstar! and Oklahoma. From there, she was hired for the chorus in a Golden Musicals of Broadway, which toured Europe for a period of five months. She was unhappy with the role, as she was the only member of the chorus not to have a solo. She later got a job on the show Synchronicity in Japan, where she acted as a dancer, singer and a choreographer.

In 1991 Lopez was selected as a backup dancer for the New Kids on the Block and performed with them during their performance of "Games" at the American Music Awards. Shortly after, Lopez gained her first regular high-profile job as a Fly Girl dancer on the television comedy program In Living Color. She applied for the job after one of the cast members was unavailable to continue with the show. Out of two thousand applicants, Lopez made it to the finals; becoming the runner-up, but eventually received the role when the winner was unable to accept the job. She moved with Cruz to Los Angeles to film the series and remained a regular cast member until 1993 when she decided to pursue an acting career. Prior to leaving the show, Lopez briefly worked as a backup dancer for American recording artist Janet Jackson. Lopez was set to tour with Jackson on her Janet World Tour in late 1993, but backed out as she wanted to do her "own thing." Lopez received her first professional acting gig in the direct-to-video drama film Lost in the Wild (1993), co-starring alongside Lindsay Wagner and Robert Loggia. Later in 1993 Lopez signed a deal with CBS to co-star in the television series Second Chances. The show was cancelled after airing only six episodes, due to its set being destroyed by the 1994 Northridge earthquake. A spin-off of the series, entitled Hotel Malibu was launched later that same year. It also ran for only a brief period of time and, like Second Chances, received negative reviews.
1995–98: Selena and subsequent film roles

Lopez's received her first high-budget film role in Gregory Nava's 1995 drama My Family, playing the character of Young Maria in the 1920s. After starring alongside Jimmy Smits and Edward James Olmos in My Family, which earned her a Independent Spirit Award nomination, Lopez starred in the action film Money Train, opposite Wesley Snipes and Woody Harrelson. Lopez met Cuban actor Ojani Noa at a restaurant in Miami Beach, Florida, where he was working as a waiter. The two began dating shortly afterwards, with Noa proposing to Lopez in October 1996 with a marquis-cut diamond ring. That same year, she reportedly beat out Ashley Judd and Lauren Holly for the supporting role in Francis Ford Coppola's 1996 comedy Jack starring Robin Williams. She then starred opposite Jack Nicholson in Bob Rafelson's well-received noir thriller Blood and Wine (1996). Lopez's first big break came in 1996, when she was chosen to play the title role in Selena, a biopic of the Tejano pop singer Selena. Despite having previously worked with the film's director on My Family, Lopez was subjected to an intense auditioning process before she was cast in the film. Lopez played Selena in her twenties, while Rebecca Lee Maza played Selena in her younger years. During pre-production, Mexican-American activists were highly critical that Lopez was selected to play Selena, preferring to have an actress with Mexican roots to play Selena. Lopez earned widespread outstanding reviews and praise from critics for her portrayal of Selena. Kenneth Turan from Los Angeles Times film critic Kenneth Turan while giving the film a mixed review, he wrote that Selena was not just a celebration of Selena's life, but the actress who played her. She garnered multiple awards and nominations, including a Golden Globe Award nomination for Best Actress in a Motion Picture Musical or Comedy. Lopez and Noa wed on February 22, 1997. Later that year, Lopez appeared in two major films. She starred in the horror film Anaconda alongside Ice Cube and Jon Voight, playing the role of Terri Flores, a director who is shooting a documentary while traveling through the Amazon River. Despite being a modest box office hit, the film was panned by film critics. Lopez then starred as the leading actress in the neo-noir film U Turn, which is based on the book Stray Dogs, starring alongside Sean Penn and Billy Bob Thornton.

After filming Selena, Lopez was "really feeling Latin roots" and cut a demo in Spanish. Lopez's manager then sent the song, entitled "Vivir Sin Ti", to Sony Music Entertainment's Work Records, who showed an interest in signing Lopez. Tommy Mottola, the head of the label suggested to her that she sing in English instead. She complied and began recording her debut studio album On the 6. During production of the On the 6, Lopez was aware of the fact that she received her recording contract on the premise of her looks and having an already established name in the entertainment industry, and wanted to prove that she had musical talent. Prior to the debut of her music, critics wondered why she would take the risk of launching a music career. It was noted that: "If the album was a flop, not only would it embarrass Lopez, but it might even damage her career." In April 1998, it was announced that Lopez would be launching a clothing line, entitled J.Lo by Jennifer Lopez, in time for the holiday season. The line, which would eventually also include eyewear, swimwear, accessories and a fragrance, was to be backed up by an investment group led by Andy Hilfiger and Larry Stemmerman. In June, she had one of her most acclaimed roles, starring opposite George Clooney in Out of Sight, Steven Soderbergh's adaptation of the Elmore Leonard novel. Cast as a deputy federal marshal who falls for a charming criminal, Lopez won rave reviews for her performance and in the process she became the first Latina actress to earn over $1 million for a role. She additionally provided the voice of Azteca on the computer-animated film Antz (1998).
1999–2001: On the 6, J.Lo and The Wedding Planner

"If You Had My Love" (Radio Edit)
A twenty second sample of the radio edit of "If You Had My Love", one of 1999's most "infectious singles".

By May 1999, publicity for Lopez's debut album had begun and the news spread fast. The album's title—On the 6—was a reference to the 6 subway line she used to take growing up in Castle Hill was released on June 1, 1999, and reached the top ten of the Billboard 200. Her debut single, "If You Had My Love" was released on May 21, 1999, and reached the top spot on the Billboard Hot 100 the week of June 12, 1999. The album's second single was a duet with fellow Latin singer Marc Anthony entitled "No Me Ames", which topped Billboard's Hot Latin Songs and Tropical Songs charts. "Waiting for Tonight" was the third single, which met a peak of eight on the Billboard Hot 100. The album produced two other singles—"Feelin' So Good" and "Let's Get Loud"—which each attained moderate success. "Waiting for Tonight" (2000) and "Let's Get Loud" (2001) each received Grammy Award nominations in the Best Dance Recording category. Additionally, "No Me Ames" received two nominations at the 2000 Latin Grammy Awards. With the release and promotion of On The 6 over, Lopez had successfully converted herself from film star to pop star within 12 months.

On December 27, 1999, Lopez and Sean Combs were at Club New York, a midtown Manhattan nightclub, when gunfire erupted between Combs' entourage and another group. Lopez and Combs were being driven away from the scene when they were chased and stopped by the police. A gun was found in the front seat of their vehicle. Combs was charged with felony gun possession. Stress over Combs' trial and pursuit by the press multiplied their problems and Lopez terminated her involvement with Combs a year later. Lopez controversially arrived at the 42nd Grammy Awards on February 22, 2000 wearing a plunging exotic green Versace silk chiffon dress, which became known as the Green Versace Jungle Dress. The dress, known for its low cut neck that extended before her navel and its open back, generated much controversy and media attention. Images of Lopez in the green dress were downloaded from the Grammy website 642,917 times in just 24 hours after the event. Lopez was surprised by the enormous media coverage, declaring that "It was a nice dress. I had no idea it was going to become such a big deal". Returning to film, Lopez starred opposite Vincent D'Onofrio, in the psychological thriller film The Cell, released on August 18, 2000. She portrayed Catherine Deane, a child psychologist who uses virtual reality to enter into the minds of her patients to coax them out of their comas. The Cell achieved Box Office success.

Knowing how important it was to stay fresh and innovate the music industry, Lopez decided to change her image to keep her fans guessing. She dyed her hair and renamed herself J.Lo, a nickname which her fans began to call her on the streets after she began her recording career in 1999. Her second studio album, entitled J.Lo, was released on January 22, 2001. It sold 272,000 copies in its opening week and debuted atop the Billboard 200—the same week her romantic comedy film The Wedding Planner led box office receipts—making Lopez the first female to have a film and album number one at the same time. J.Lo featured several dance tracks, and lyrically had Lopez "cooing" about love and sex. "Love Don't Cost a Thing" was released as the first single from the album, topping the UK Singles Chart and reaching a top three status on the Billboard Hot 100. "Play" was released as the second single, charting in the top twenty of the Hot 100 and reached three on the UK Singles Chart. The album's third single "I'm Real" reached number one on the Hot 100, as well as spending over a year on the chart, with a total of 62 weeks. "I'm Real" was controversial for using a sample of the song "Firecraker"—which singer Mariah Carey had wanted to sample first. It was later shockingly announced that Carey's ex husband, Tommy Mottola had instructed record executive Irv Gotti to give Lopez the sample before Carey, and Lopez was unaware of this. "Ain't It Funny" was released as a single from J.Lo, however it didn't receive a promotional release in the US and was ineligible to chart on the Hot 100. Lopez next film role was in a supernatural romance film, Angel Eyes which disappointed at the box office and garnered mixed reviews. Lopez married former back-up dancer Cris Judd on September 29, 2001, at a home in the L.A. suburbs. The following month, along with several other popular artists, Lopez was featured on an album featuring verses of the song "What's Going On" under the name Artists Against AIDS Worldwide, to benefit AIDS foundations in Africa. Produced before the September 11 attacks, after the attacks the proceeds were given to American Red Cross. The same month, Lopez was featured on the song "El Ultimo Adios (The Last Goodbye)" along with 60 other Latin artists, in memory of the September 11 attacks to help raise money for families and charities involved or affected.
2002–04: J to tha L–O! The Remixes, This Is Me... Then and Bennifer

On February 5, 2002, Lopez released her first remix album J to tha L–O! The Remixes. The album debuted atop the Billboard 200, becoming the first ever remix album in history to do so. J to tha L-O! The Remixes is the third biggest-selling remix album in history, following Michael Jackson's Blood on the Dance Floor: HIStory in the Mix and Madonna's You Can Dance, having sold a total of 1.5 million copies in the United States as of October 2010. It remained the only remix album to debut at number one in the United States for nearly 10 years, until Justin Bieber's remix effort in 2011 debuted at the top spot with similar opening sales. Two successful singles were released from the album—a murder remix version of "Ain't It Funny" featuring Ja Rule, and the Track Masters Remix version of "I'm Gonna Be Alright". "Ain't It Funny" peaked at number one on the Billboard Hot 100, while "I'm Gonna Be Alright" reached the top ten. The track "Alive" written by Jennifer and husband Cris Judd was released as the album's third and final single.

In May 2002 Lopez starred in the thriller film Enough as Slim, a woman abused by her husband and on the run from him. The film garnered negative reviews; however the fight scene at the finale of the movie was praised. Additionally, the film was considered a "kick-butt, female empowerment" movie. The following month, Lopez filed for divorce from Judd; and began publicly dating actor Ben Affleck. Lopez and Affleck announced their relationship at her thirty-second birthday. The two were engaged months later. The media dubbed them "Bennifer" and they became a prominent supercouple in the media. Lopez dedicated most of her third studio album, entitled This Is Me... Then, to her relationship with Affleck. Lopez was more involved in the creative making of the R&B oriented album, as it featured more songs that she wrote herself then her previous albums. The songs from the album, in particular the fifth track, "Dear Ben" detailed her romantic relationship with Affleck. The album, released on November 26, 2002, sold 314,000 copies in its opening week—the highest first-week sales of her career—debuting at six on the Billboard 200, before moving to a new peak of two months later. Prior to this, Lopez's single "Jenny from the Block" reached three on the Hot 100, and was known for its controversial music video featuring Affleck, which he said nearly ruined his career years later. The song is about Lopez remaining modest and intoning her childhood roots vowing she wishes to remain simple despite her diamonds. "All I Have", a duet with LL Cool J was the second single, and peaked on the Hot 100. "I'm Glad" and "Baby I Love U!" were released as the final singles from This Is Me... Then, both commercial disappointing, failing to match the success of her previous singles; however the music video for "I'm Glad" received four nominations at the MTV Video Music Awards the following year. The video recreated scenes from the 1983 film Flashdance, leading to a lawsuit over copyright infringement, which was later dismissed. This Is Me... Then has sold over 2.5 million copies to date in the United States, and was certified two times Platinum by RIAA.

After two consecutive critical and commercial failures in film—Enough and Angel Eyes—Lopez bounced back with the box office hit Maid in Manhattan, released on December 13, 2002. Her character, Marisa Ventura, is a struggling single mother who lives in the Bronx and makes her living cleaning rooms in a super-luxurious Manhattan hotel, and gets mistaken for a socialite by a princely politician, who she falls in love with. Maid in Manhattan was a box-office hit, opening at number one. The New York Times compared the film's storyline to her 2002 song, "Jenny from the Block", commenting, "In her new single, 'Jenny From the Block', Jennifer Lopez declares that despite her enormous wealth and global fame, she has not lost touch with her roots." In 2003, Lopez was in a Pepsi commercial featuring Beyoncé Knowles and David Beckham entitled "Samurai". Lopez and Affleck eventually succumbed to overexposure from the media, however, which caused public interest in their romance to result in less admiration and negatively affected their careers. Gigli, a film which Lopez starred as a lesbian opposite Affleck, was released on August 1, 2003. The film was considered a box office failure, and is often considered one of the worst films ever made. Once again she starred in another movie with Affleck, Jersey Girl. Lopez and Affleck canceled their wedding, which had been scheduled for September 14, 2003 on the Californian Coast, citing the media's interference with the event as the reason.

Following the commercial and critical failure of Gigli, it was announced that Lopez was to co-star in Shall We Dance?, alongside Richard Gere. Shall We Dance? was a commercial success, grossing $170 worldwide and $58 million in the United States. By this time, Lopez was well established as one of the highest-paid actresses in Hollywood and the highest-paid Latin actress in Hollywood history. She made appearances on The Hollywood Reporter's list of the top ten actress salaries from 2002–04.

Lopez and Anthony wed on June 5, 2004 at her Beverly Hills Mansion, just one week after Anthony's divorce from Dayanara Torres was finalized. Two men attempted to ransom a private wedding video which was stolen from the couple for one million dollars; however they were arraigned in Manhattan Criminal Court on charges of conspiracy, attempted grand larceny and possession of stolen property.
2005–07: Rebirth, television production, Como Ama una Mujer and Brave

In February 2005, Lopez unveiled her fashion line Sweetface at New York Fashion Week. The launch received generally positive reviews, with Metanoya Webb from InStyle calling the line a "step up from her teen-age, pop line". Some noted that the launch of Sweetface focused more on the show and arrangement, rather than the clothes. Lopez's fourth studio album Rebirth was released on March 1, 2005 in the United States. The album was preceded by the release of two singles: "Get Right" and "Hold You Down". "Get Right" was a commercial success, reaching the top spot in Hungary, Ireland, Italy and the United Kingdom and the top ten in various other countries, such Australia, Canada, Denmark, New Zealand and Spain. "Hold You Down" was a moderate success, peaking at number six in the United Kingdom and in the top twenty in most other countries. In May, Lopez starred alongside Jane Fonda in the romantic comedy Monster-in-Law. She received $15 million for her role as Charlie, an artist who is pitted against her fiance's mother when she does not accept her as being the right woman for her son. With a production budget of $43 million, the film grossed a total of $155 million worldwide. The film received generally negative reviews from film critics, who stated although Fonda "steals the show" in her "return to the screen", the "tired" script and "flimsy performances" make Monster-in-Law fall "flat". In August, Lopez starred alongside Robert Redford and Morgan Freeman in An Unfinished Life, a drama film based on the novel of the same name. The film was a commercial failure, only grossing $18 million worldwide with its production budget of $30 million.

Lopez acted as the executive producer of South Beach, a primetime television drama that aired from January 6 to February 11, 2006 on UPN. The series, which stars Vanessa L. Williams, follows three young adults "trying to get ahead in Miami". The show experienced low ratings and received generally negative reviews from critics. With UPN shutting down and moving its programming to The CW that fall, South Beach was one of many shows that weren't moved over to the new network. In February, Lopez was featured on "Control Myself", the lead single from LL Cool J's eleventh studio album Todd Smith (2006). The song was a commercial success, peaking at number four on the Billboard Hot 100 and within the top ten internationally. Screenwriter Jack Bunick filed a lawsuit in April stating that the plot for South Beach was copied from South Beach Miami, a script he wrote in 1999. Bunick claimed that he pitched the idea to UPN, but he was never contacted back. The lawsuit named Lopez, UPN, CBS Television and others as defendants. It was dropped in April 2008 by U.S. District Judge Richard Berman, who stated that there's inadequate evidence to take the case to trial. On May 18, Lopez's film Bodertown made its premiere at the Cannes Film Festival. The film is based on the Female homicides in Ciudad Juárez, a series of unsolved murders in Ciudad Juárez, Chihuahua, a maquiladora border city across the Río Bravo del Norte (Rio Grande) from El Paso, Texas. Lopez, who also acts as the film's producer, stars as Lauren Adrian, an American news reporter for the Chicago Sentinel who wants to be assigned to the Iraq front-lines to cover the war. The film received a limited release in theaters throughout Europe in 2007 and a direct-to-video release in many other countries in 2008, including the United States. Bordertown was a commercial failure, grossing a total of $8 million worldwide, with its $21 million production budget.

DanceLife, a reality series following the lives of seven dancers trying to break into the world of professional dance, aired on MTV from January 15, 2007 to March 5, 2007. Lopez produced, created and was featured in the show. Lopez's fifth studio album Como Ama una Mujer was released on March 27, 2007 in the United States. According to Estéfano, the album's co-producer, the album will "prove critics wrong" from its "big songs that require a voice"; referring to the critics about Lopez having a "limited" vocal tone. The album was a natural and large success within the Latin community, reaching number one on Billboard Top Latin Albums chart, where it remained for seven weeks. Additionally, the album marks the highest first-week sales in the United States for a Spanish album and the highest digital sales. Como Ama una Mujer was preceded by the release of two singles: "Qué Hiciste" and "Me Haces Falta". "Qué Hiciste" peaked at number one on Billboard's Hot Latin Songs and Hot Dance Club Play, while peaking at number eighty-six on the Billboard Hot 100. Internationally, the song was a commercial success, peaking atop the charts in Switzerland and Italy, and the top twenty in Austria, Belgium and Germany. "Me Haces Falta" failed to match the success of "Qué Hiciste", failing to chart on any national charts. In August, Lopez released "Do It Well", the lead single from her sixth studio album Brave. The song received positive reviews from music critics, who noted it to be a classic Lopez song, featuring dance elements and sassy lyrics. It was a moderate commercial success, reaching the top twenty in almost every country it was released. On September 28, Lopez and Anthony launched their co-headlining North American concert tour. The tour grossed an estimated $10 million, with one dollar from each ticket sold being donated to Run for Something Better—a charitable organization supporting physical fitness programs for children. Brave was released on October 9, 2007 in the United States, peaking at number twelve on the Billboard 200 and becoming her lowest-charting album worldwide. A five-part miniseries, Jennifer Lopez Presents: Como Ama una Mujer, based on the lyrics of Como Ama una Mujer aired on Univision from October 30, 2007 to November 27, 2007. The miniseries follows Sofia (portrayed by Leonor Varela), a famous singer and actress whose rise to superstardom happened overnight, who finds her private life to be constantly under attack by the paparazzi. On November 7, during the final night of their tour, Lopez and Anthony officially confirmed that they were expecting their first child together. The announcement ended months of speculation over the pregnancy, which was deemed by the media to be the worst kept secret of the year. "Hold It Don't Drop It" was released as the second and final single from Brave; peaking atop the Billboard Hot Dance Club Play chart, giving Lopez her third consecutive number one single on that chart.
2008–11: Motherhood, Love? and American Idol

On February 5, 2008, it was revealed that Lopez and Anthony were expecting twins. Later that same month, Lopez released her seventh fragrance Deseo. On February 22, Lopez gave birth to a son, Maximilian David Muñiz, and a daughter Emme Maribel in Long Island, New York. The twins were introduced in the March 11, 2008 issue of People, for which the magazine paid a reported $6 million—the photographs of the twins became the most expensive celebrity picture ever taken at the time. While pregnant with her children, Lopez began working on new music for a future project. Lopez's next musical project was kept under wraps until February 2009 when a new song from the recording sessions leaked online. Following this, several other songs were leaked online, that were, at the time, meant to appear on a greatest hits album; that would later turn into a studio album. In June, Lopez told MTV's Larry Carol that the songs hinted at the musical direction of her then-upcoming seventh studio album. She also stated that she was keen to finish the album and several singles, with a potential release date for the end of 2009. In late summer, Lopez released Sunkissed Glow, the fourth flanker fragrance of Glow by J.Lo. On October 7, Lopez released her twelfth fragrance My Glow. Described as a "feminine, skin floral fragrance", My Glow contains notes that create a "subtle, yet fresh scent". The shape of the bottle is inspired by soaps from Lopez's nursery and the cherub cap is dual-sided to represent each of her twins: one side a baby boy and the other a girl. Later that same day, a song entitled "Fresh Out the Oven" featuring Miami rapper Pitbull surfaced online. Following the leak, the song was issued as a buzz single and managed to peak atop the US Billboard Hot Dance Club Songs chart. Lopez released "Louboutins", a song written and produced by The-Dream and Tricky Stewart, as the project's lead single in November 2009. However, upon release, the song failed to garner enough airplay to chart, despite topping the US Billboard Hot Dance Club Songs chart.

Lopez parted ways with Epic Records in February 2010, citing that she had fulfilled her contractual obligations and now wished to release her seventh studio album, Love?, under a new label. Her departure from the label temporarily halted production on the album, however upon signing a new contract with Island Records, recording resumed on the album. The New York Daily News revealed that Lopez would be taking some of the records recorded under Sony Music Entertainment to her new label so that they could be included on the album. In March 2010, Lopez guest starred on an episode of How I Met Your Mother as Anita Appleby, a no-nonsense author of self-help books that teach women how to mold men into "relationship machines" through the power of denial. Later that same month, Lopez launched Blue Glow, the fifth flanker to Glow by J.Lo. It was described as a "fresh, sexy and enticing" fragrance. The perfume is made of fruits, florals and woods with many different ingredients. The fragrance was initially available exclusively at HSN and was later made available at Sears, Macy's and Sephora. In April, Lopez starred in the romantic comedy The Back-up Plan, her first theatrical role since El Cantante in 2007. With a $35 million production budget, the film grossed $77 million worldwide. While Lopez's acting in the film was praised, the film was criticized for for its "unrelatable characters" and "predictable plot". In June, following the departure of Ellen DeGeneres from American Idol, it was reported that Lopez was in talks to join season ten's judging panel. During this same time, Lopez and Anthony were being considered for a role on The X Factor for their appeal to Latin and International markets. It was officially announced in September that Lopez would be joining the tenth season of American Idol. MTV stated that the deal was "mutually beneficial to all those involved", while CNN reported that Lopez was viewing it as a decision to revive her career, while American Idol producers believed that Lopez and Steven Tyler's appointments would strengthen viewing figures. In October, Lopez released her fourteenth fragrance, Love and Glamour. The perfume was inspired by Lopez's "return to the spotlight". L'Oreal Paris named Lopez their new Global Ambassador and the face of their brands, including EverPure hair care, Preference hair color and Youth Code skin care, in December 2010. Her ads for EverSleek hair care made their debut in early 2011, to coincide with the release of Love? and her debut as a judge on America Idol. To further promote her comeback, in February 2011, Venus chose Lopez as their new Global Ambassador. She appeared in their Gillette Venus ads, which featured Lopez covering the Venus theme song "Yeah Baby, She's Got It" for the commercials.

Lopez released her first single with Island Records, "On the Floor", featuring Pitbull. The song topped the charts across the globe; peaking at number three on the Billboard Hot 100, her highest peaking song on that chart in over eight years. The song became one of the most successful singles of the year. The song was well received by critics, who compared it to Lopez's singles "If You Had My Love" and "Waiting for Tonight". Love? was finally released on May 3, 2011 in the United States. The album was a moderate commercial success, and viewed as a humble comeback from Lopez, as many had considered her recording career over. Love? produced two more singles: "I'm Into You" featuring Lil Wayne and "Papi", which became her tenth and eleventh chart-toppers on the Billboard Hot Dance Club Songs chart. In July, Lopez launched Love and Light, a flanker fragrance to Love and Glamour, exclusively on HSN. According to Lopez, the woody, floral scent is "less about the world around you" and "more about your inner light". She concluded by stating that: "It's about how you feel inside, it's not about your outside world". 51,000 bottles of the fragrance were sold at its premiere, becoming Lopez's most successful fragrance launch to date, making over $2.9 million. On July 15, following seven years of marriage, Lopez and Anthony's representatives announced that the couple were separating. In September, Lopez and Anthony launched a clothing and accessories line for Kohl's with Tommy Hilfiger. Although their designs were originally set to be a collaborative effort, following the couple's separation, Lopez solely designed the women's collection while Anthony designed the menswear. Lopez's women's line includes contemporary sportswear, dresses, handbags, jewelry, shoes and sleepwear. In addition to the clothing line, she also launched the Jennifer Lopez Home Collection, featuring bedding, towels and luggage. Also in September, Fiat, an Italian automobile manufacturer, enlisted Lopez to promote their products, including the 2012 Fiat 500 Cabrio. Olivier Francois, the Chrysler chief marketing officer, said in a statement that: "Jennifer fits perfectly with the brand not because of who she is but because of what she is — authentic, passionate, modern and a fighter determined to stand out from the rest". Controversy arose for one of her commercials for Fiat, "My World", that depicts Lopez leaving Manhattan and driving through The Bronx neighborhood where she grew up. It was reported that Lopez did not return to The Bronx to shoot the commercial, but instead filmed her close-up shots in Los Angeles, while a body double was used for the car scenes through The Bronx.
2012: Dance Again World Tour and nuvoTV

In January 2012, Lopez returned as judge on the eleventh season of American Idol, earning a reported $20 million. The season was not as successful as its previous ten seasons and for the first time in the show's history, it was not the most-watched primetime television show. Later that same month a new talent show, ¡Q'Viva! The Chosen, created by Simon Fuller premiered on Univision and was a hit for the channel. It followed Lopez, Anthony and director-choeographer Jamie King as they travelled across 21 countries in Latin America to find new talent for a Las Vegas show. On May 18, Lopez returned to the big screen co-starring alongside an ensemble cast consisting of Cameron Diaz, Elizabeth Banks, Matthew Morrison and Dennis Quaid in the film What to Expect When You're Expecting. Based on the book of the same name, Lopez plays Holly, a woman who adopts a baby from abroad with her husband after difficulty conceiving. With a budget of $40 million, the film grossed a total of $74 million worldwide, becoming a moderate commerical success. The film, however, received generally negative reviews from film critics. In late May, Lopez released her eighteenth fragrance, Glowing, exclusively in Kohl's. It was described as an "evolution" of Glow by J.Lo. In early June, Lopez released "Goin' In", a song that promoted the dance film Step Up Revolution (2012). On June 14, 2012, Lopez launched the Dance Again World Tour, her first headlining concert tour. The tour began in Panama and traveled across Latin America, ending in Brazil on July 1. Later that same month, Lopez launched Teeology, a Los Angeles-based luxury T-shirt e-commerce. Lopez voiced Shira, a saber tooth tiger, in the animated film, Ice Age: Continental Drift, the fourth film in the Ice Age franchise. The film debuted at number one at the US Box Office, having grossed $46 million in its opening weekend, becoming Lopez's highest opening weekend figure. With a $95 million production budget, the film has since grossed $833 million worldwide. On July 14, Lopez launched her co-headlining concert tour with Spanish recording artist Enrique Iglesias. The tour, an extension of the Dance Again World Tour, traveled across nineteen North American cities during the months of July, August and September.

Lopez's first greatest hits album, Dance Again... the Hits, was released on July 24, 2012 in the United States. The album was released by Epic Records, as Lopez owed them one final album to end her contract, despite previously announcing in 2010 that she had fulfilled her contract with the label. It was preceded by the release of it's sole single, "Dance Again", in April. Lopez, at the time of the single's release, was unsure if it would be the lead single from a greatest hits album or her eighth studio album. The song was a moderate commercial success, peaking within the top ten in almost all of the countries where it was released. "Dance Again" and "Goin' In" both reached the top of the Billboard Hot Dance Club Songs, giving Lopez her twelfth and thirteenth number one on that chart, respectively. Additionally, "Goin' In" became her tenth consecutive number one on the chart, tying Katy Perry for having the most consecutive numbers one on the chart. In September, nuvoTV, a small English-language network aimed at Latino viewers, announced plans for a "marketing and programming partnership" with Lopez that will make her a part-owner of the channel. Lopez will produce programming for the network through her production company, Nuyorican Productions and will appear occasionally on-air. She will also act as a promotional ambassador for the network.
Artistry
Musical style and influences
Further information: List of songs recorded by Jennifer Lopez

Over the course of her musical career, Lopez's music and the genre which it has been perceived as, has ranged from pop and Latin pop, to dance, funk and R&B. On the 6 saw Lopez work with producers Rodney Jerkins, P. Diddy, Emilio Estefan and Ric Wake, while collaborating with rappers Big Pun and Fat Joe and Marc Anthony. The album showcases Lopez's "sultry, versatile" voice in a "number of settings", including pop ballads, Latin pop and R&B. The wide array of producers make a "perfectly polished and varied album", with a musical blend that Lopez calls "Latin soul". Smooth ballads such as "Should've Never", "Too Late", "Could This Be Love" and "No Me Ames", a duet with Anthony, dominate the first half of the album; showing off the "gentler side" of Lopez's voice. Along with the album's first single, "If You Had My Love", "Feelin' So Good" and "Let's Get Loud" contain a fiery, soulful sound that is in "Lopez's public persona". The second half of On the 6 capitalizes on Lopez's "spicy, upbeat side", as heard on "Waiting for Tonight" and "Open Off My Love", which draws inspiration from rap, R&B and Latin styles with its arrangement of horns, keyboards and beats. J.Lo saw Lopez collaborating with the same people that she had worked with on On the 6, with some critics citing the two to be essentially "the same album".

Lopez's musical style saw a change with the release of This Is Me... Then, which saw her continue working Rooney, who produced the majority of the album. The music was described as having a mature contemporary R&B sound that was not present in her previous work. The album, which has been described as more unified than its predecessors, is ripe with live instrumentation and stripped of the Latin pop songs that "never seemed quite authentic". This Is Me... Then contains a mix of "the old with the new": Lopez and LL Cool J interpolate Debra and Ronnie Laws' "Very Special" on "All I Have", while "Jenny from the Block" is structured around several samples, including the Beatnuts' 1999 hit "Watch Out Now", Herbie Mann's "Hijack" and KRS-One's "South Bronx". On This Is Me... Then, Lopez makes references to her boyfriends of the past and present, as heard in "Still" and the vintage-sounding "Baby I Love U!", respectively. "Dear Ben", an ode to Affleck, has been described as the album's "glowing centerpiece", in which Lopez sings: "I love you / You're perfect / A manifestation of my dreams". For Rebirth Lopez re-teamed up with frequent collaborators Jerkins and Rooney and also worked with new producers, such as Big Boi and Timbaland. It is a "straight-ahead" dance album, that alternates between "sweet, breezy pop" tunes, such as "Still Around", and "hard-driving" club tracks, such as "Cherry Pie".

Como Ama una Mujer was produced by husband Anthony, with additional production from Estéfano and Julio Reyes. For Brave, Lopez collaborated solely with producers she had not previously worked with, including J. R. Rotem and Ryan Tedder, as well as production teams Bloodshy & Avant, The Clutch and Lynn & Wade LLP. The album's opening track, "Stay Together", is an anthem of monogamy where she declares that heartbreak and dating are overrated and that "toughing it out is the new trend". The rest of the record plays off that theme, "as nights out on the town are traded for cozy nights at home". Brave, a dance album, is filled with bright beats and happy hooks, that isn't meant for clubbing: "it's dance music for home, maybe background music for some chores". Her seventh album Love? saw Lopez go further in the dance music direction working with producers D'Mile, RedOne, Tricky Stewart and The-Dream. On the album, Lopez covers topics such as her past loves in her songs, "One Love" and "(What Is) Love?" which she goes into details through lyrics about her remaining an optimistic about love.

Lopez, who has always loved a "good lyricist", has been most influenced by the "different" performers, such as Tina Turner, James Brown, Michael Jackson, Madonna and Janet Jackson. According to Fouz-Hernández, female pop performers like Lopez were like "Madonna's daughters" in the "very direct sense that they grew up listening to and admiring Madonna" and decided they wanted to "be like her". She has named Barbra Streisand as her idol, saying that she felt that she "graduated" from music when she sang Streisand's music. Other musical influences for Lopez include Latin performers Selena and Gloria Estefan. Lopez has also stated that newer artists have also more inspired her, rather than influenced her as an artist, such as Lady Gaga. After motherhood, Lopez credited her twins as an influence in the direction of her music. According to Lopez, who has been publicly criticized for her "limited" soubrette vocal type, she has always been insecure about the strength of her voice. She cited Anthony as giving her the confidence to sing. She said in an interview with Vogue in 2012: "He always told me what a beautiful voice I have He was like, 'It's in there; you just gotta let it out. It's a confidence thing with you.' Then all of a sudden one day I was like, 'I'm good at this!'"
Choreography and music videos
Further information: Jennifer Lopez videography

Lopez, who is a professionally training dancer, specializing in ballet, jazz and flamenco, is well known for her upbeat pop songs and Latin-pop influenced dancing abilities. Lopez has stated that: "I feel sexiest when I'm dancing I'm a dancer, so dance and choreography have always been a way to express myself. Anything you do with music or a song, or even playing a character, is a way of expressing yourself. Dance just happens to be a very sensual way of doing it." She has worked with well known choreographers such as Dave Scott, Cris Judd (her former husband), Brian Friedman, Wade Robson, Tyce Diorio, Travis Payne, Jeri Slaughter, Laurie Ann Gibson, Mia Michaels and Tina Landon. Lopez danced many different styles including Salsa and Ballroom dance in the film Shall We Dance in which she starred opposite Richard Gere. Emily Sullivan of Buffalo News praised her technique in the film. Lopez considers Janet Jackson a big influence on her dancing and music videos. She has lauded Jackson's videography, stating her music videos "had such an impact on me as a fan but also as an artist."

Lopez is well known for her music videos, which often incorporate themes and dance breaks. The clip for Lopez's debut single "If You Had My Love" caused a stir for it's use of internet surveillance and voyeuristic themes. It received a heavy amount of airplay on the MTV Network. A writer from Billboard wrote that Lopez "isn't too far behind Ricky Martin as the leading light of Latin Music in Asia"—and that the song had skyrocketed Lopez from an unknown to superstar status internationally, reaching music markets as diverse as India and the Philippines. Jeff Selamutu, a programming manager from Channel V, said that "Up to now, it's only been Janet Jackson and Madonna." Selamutu said that people were "enjoying her hot, sexy dancing on the video ." The music video for "Waiting for Tonight" has been considered her best. The song was used frequently as a celebratory anthem for the dawn of the new millenium. The music video was well-known for featuring a Y2K dance party. Her music video for "I'm Glad" (from her third studio album This Is Me...Then) was described as one of he more "complicated" videos; which recreated scenes from a 1983 film Flashdance. In the music video for "Get Right" (2005) directed by Francis Lawrence, Lopez sports several different characters. The video for Lopez's comeback single, "On the Floor" (2011) was praised for its sex appeal; which was compared to her music video for "I'm Gonna Be Alright" (2002). Matthew Perpetua from Rolling Stone said it was "classic Lopez tweaked for 2011." After the release of the video for her single "Dance Again" which featured Lopez's real-life boyfriend, Casper Smart, John Mitchell from MTV News looked back on Lopez's previous videos, saying that she had a "history" of flaunting her men in videos. Throughout her music videos, she has worked with several directors and choreographers, including working with Paul Hunter, Francis Lawrence and Dave Meyers several times. She is considered a sex symbol through her music videos.
Legacy and recognition
Celebrity status and image

"She's a rarity. One of the few Hollywood stars you can actually admire. And when you meet her she's just as gorgeous, just as likeable, as she is on screen. I'm talking about J-Lo. Or for the uninitiated, Jennifer Lopez, a showbiz phenomenon who's up there with Madonna she's been in more than 25 movies with leading men like George Clooney, Robert Redford and Jack Nicholson. And, she's a merchandising marvel."
— Ray Martin of 60 minutes

During her early days in the music industry, Lopez was viewed as a teen pop culture icon, despite being in her late twenties, it was for the reasoning of her brand and music appealing to a younger generation. She has been said to have epitomized the definition of America's sweetheart, having crept into millions of homes with her music, movies, accessories and clothing lines. Lopez is described as the most influential Hispanic performer in the United States; she became the first Latin actress or singer to be so commercially successful in the limelight. Nobel Prize recipient José Ramos-Horta called Lopez a remarkable woman and true inspiration after seeing her work on the film Bordertown. Cindy Pearlman from The Record said that Lopez is responsible for welcoming a "Latina presence to a film industry"; considering that for much of its history it had been a whites-only preserve. In Icons of American Popular Culture (2009), author Robert C. Cotrell described Lopez as being a Latina Oprah Winfrey and the embodiment of the American dream, "Boasting a far more authentic rags-to-riches tale". Cotrell stated that she is a "multidimensional artist who had turned into a financial powerhouse In a largely singular fashion, Lopez had demonstrated that a Latina could remain on the Hollywood "A" list, to be a top recording artist, and operate as a major player in the corporate world, with her perfumes alone pulling over $500 million annually."

American record producer Randy Jackson stated that although she doesn't have the "biggest voice in the world", "she can sing. It's the (complete) package ". Daniel Chang from The Spectator said that: "Lopez will achieve more success as an actress than she will as a singer. Which is to say, Lopez can sing, but there are better introductions to Latin and R&B music out there." In 2007, The York Press said that Lopez's Spanish album Como Ama Una Mujer "proved that she is a major musical force" and commented that Lopez's voice had a greater depth and that: "So far into her career, Lopez is at last making great records Her material is also far stronger." The York Press also complimented Lopez for not needing as much "digital enhancement" on her voice compared to singers like Britney Spears. A writer from The Sun said On the 6 "makes it clear she can sing. Lopez has no trouble handling the material presented to her No doubt about it, as a singer, Lopez has a lot of talent and stylistic range. Instead, she ends up doing impressions, singing as other, more distinctive, performers might have. So when producer Sean Combs fabricates a lush, Jimmy Jam and Terry Lewis-type groove, she responds by offering her best Janet Jackson imitation". He went on to compliment her duet, "No Me Ames", with Anthony and said: "It isn't as if Lopez is merely a chameleon, without a sound to call her own" Tom Sinclair of Entertainment Weekly commented on Lopez's vocals stating that: "There's no way to know if Jennifer Lopez's voice is mechanically altered or not, but on the recorded evidence of her sophomore album, J.Lo, her singing seems to be in key".

Lopez has changed her personal appearance multiple times, scoring several different hairstyles over the years. Lopez's body has received a large amount of attention from the media, in particular her buttocks and famed curves. In fact, her body has had such an impact that in a 2011 survey by Nutrisystem Diet Index, it was proved that most American women would have Lopez's "lean legs and bubble butt." Her buttocks have been named the world's most famous butt. The public have even made up an Urban Legend that she has insured her behind. Lopez has been criticized by the animal rights organization People for the Ethical Treatment of Animals for her use of fur in her fashion lines. Celebrities such has Pink and Pamela Anderson also have criticized her for this as well. Lopez has constantly displayed disappointment in a continuing rumor that states she is a demanding diva.

Lopez's relationships have attracted high media attention, particularly relationship with Ben Affleck. The couple were dubbed Bennifer by the public, a popular term which was eventually entered into urban dictionaries or neologism dictionaries as notable, and the name blend started the trend of other celebrity couples being referred to by the combination of each others' first names.

Lopez has received much praise over the course of her career, with several having acknowledged her as an influence. She has influenced music artists such as Fergie, Thalía and Kat DeLuna. DeLuna said: "Jennifer helped pave the way for Latinas like myself." Kerry Washington has cited Lopez as the reason for her career, she explained: "I grew up blocks away from Jennifer Lopez. She and I went to the same Boys & Girls Club. She was like the dancer who made it big and moved to Hollywood. I don't know if I would've taken a risk in my career if it weren't for ." Michael Doughty said that Lopez was a key inspiration for reviving his music career as a solo artist after leaving his band, Soul Coughing. He explained: "One of the key moments was seeing a Jennifer Lopez video She's a year older than me and she's in this video and she's in the Bronx and going out clubbing and going to the beauty salon. I'd thought, well I'm 29, my life's over, I'm elderly. And I looked at her and thought, she's 30, how is she walking? the revelation came watching a Jennifer Lopez video." Selena Gomez stated that seeing Lopez's performance in the film Selena was a "life-changing moment".
Accolades and achievements
See also: List of accolades received by Jennifer Lopez

Her contributions to entertainment have garnered her many accolades and achievements. Us Weekly named her as Style Icon of the 2000–2010 decade. Lopez's most memorable Fashion moment in her career was the Green Versace "Jungle Dress" that she wore at the 42nd Grammy Awards In 2000. A poll by Debenhams, published in the Daily Telegraph, voted it the fifth most iconic dress of all time.

In 2001, Lopez became the first female to have a film and album both be number one at the same time in the United States. Her role in the 1998 film Out of Sight earned her a paycheck of over $2 million, making her the world's highest-paid Latin actress. In 2002, Lopez's album J to tha L-O! The Remixes peaked at number one on the Billboard 200, becoming the first number-one remix album. Having sold over 70 million records worldwide, she is recognized as one of the best selling musical artists in the history of contemporary music. Numerous albums and songs of hers have been certified by the Recording Industry Association of America. In addition to this, Billboard ranked her as the 27th Artist of the 2000–2010 decade. At the 2010 World Music Awards, Lopez was honored the legend award for Outstanding Contribution to the Arts. VH1 ranked her 16 on their list of "100 Greatest Women In Music" In 2012.

In November 1998, Lopez was named "Sexiest Woman of the Year" by Details magazine. Lopez appeared on FHM's "100 Sexiest Women" list multiple times, leading the list for two consecutive years. On People en Español's list of "100 Most Influential Hispanics" addition in February 2007, Lopez was listed first; the Top 100 also included the likes of Shakira and Enrique Iglesias. On The Hollywood Reporter's Annual Actress Salary List, Lopez has appeared in 2004, 2003 and 2002. She is the only Latina actress to accomplish this, or even appear within the top ten of this list. In 2011, Lopez was first on People magazine's list of "100 Most Beautiful People". In May 2012, Forbes placed Lopez first on the Celebrity 100 list, naming her the most powerful celebrity for the past year, having earned $52 million from May 2011 to May 2012. Dorothy Pomerantz from Forbes staff said that it was due to her role as judge on American Idol, endorsement deals, fragrances and her much publicized personal life. In 2011, Lopez returned to the spotlight with her most successful single in eight years, "On the Floor", multiple endorsement deals and a position as judge on American Idol. This comeback was considered the best comeback of the year, and one of the greatest of all time. The music video for "On the Floor" was lauded by critics, and became YouTube's highest-viewed video for the year; while also becoming the second most viewed video of all time, and most-viewed by a female. Los Angeles Times named her the "World's Greatest Comeback Act" of the decade; a ranking from an accuracast—a digital search that analyzed over a billion Google searches since 2004. Billboard Reader's Poll also named her the best comeback of the year.
Please register for a free Genetic Matrix account to access more information about this and all other celebrity pages