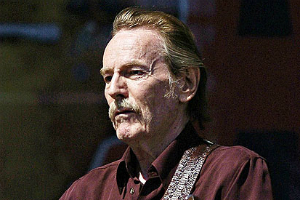 Gordon Lightfoot
Category : Singer - Popular
Type : GP
Profile : 6/3 - Role Model / Martyr
Definition : Split - Small (8,31)
Incarnation Cross : LAX Dedication 2
Biography
Canadian singer, songwriter and guitarist known as the "Canadian Bard" and prominent for writing and recording such classics as "If You Could Read My Mind," "The Wreck of the Edmund Fitzgerald," and "Carefree Highway." Awarded the Juno (Canada's equivalent of the Grammy) 16 times, and nominated for four Grammy's, Lightfoot has written over 500 songs, with three albums going platinum and five gold.
Born to Gordon Sr. and Jessica Lightfoot, he made his first performing debut in 1943, singing at a Sunday school event in Orillia, Ontario. He cut his first record in 1948, with his sister, Bev accompanying him on the piano. In 1950, he began piano lessons and voice study, and in 1951, he made his first 78 rpm record of "The Lord's Prayer." In 1952 and 1953, he won first place in his vocal class at the Toronto Kiwanis Festival. In 1954, he made his network radio debut, singing with a group called the "Teen Timers." He wrote his first song in 1955, called "The Hula Hoop song." In 1956, his barbershop quartet finished second in an Ontario competition.
In 1958, he attended Westlake College of Music in Los Angeles, though he didn't complete the course there. In 1960, he began work as a choral performer and dancer at CBC's Country Hoedown, and would continue working there for two years. He became interested in folk music, and switched from the four-string tenor guitar to the six and 12-string guitars. He began playing drums for a revue called "Up Tempo" in 1961, under the pseudonym of Charles Sullivan. In 1961 he also made his first U.S. debut in Cleveland, sharing the bill with Jose Feliciano.
In 1964, he became more influenced by Bob Dylan. By then he had written 75 songs, but his own identity was now beginning to emerge. He wrote "Early Morning Rain." Heard in Steele's Tavern in Toronto where he was performing, he eventually signed with an influential New York agency. The popular folk trio, Peter, Paul and Mary recorded his "For Lovin' Me," which reached the top 20 in the U. S. In 1964, he also played the Toronto Teacher's College, marking the first time he had done an entire show with his own material.
In 1965, Lightfoot appeared with the prestigious Newport Folk Festival, wrote "Steel Rail Blues," and appeared on the Tonight Show. Marty Robbins recorded "Ribbon of Darkness," which was on the country and western charts for seven months. The following year, his first album, "Lightfoot!" was released by United Artists. He was commissioned by the CBC to write a song about the building of the Canadian railway for Canada's centennial, which became "Canadian Railroad Trilogy." In 1967, he played two sold-out concerts at Massey Hall. On 3/18/1968, a Lightfoot special was aired on CBC. In November 1969, he signed with Warner Brothers Records to record on their Reprise label, bringing a close to his United Artists years.
Lightfoot received the Order of Canada in a ceremony in Ottawa, June 1970 and he was inducted into the Hall of Fame in April 1971 at his hometown, Orillia. In 1977, he received an honorary law degree at Trent University in Peterborough, Ontario. In November 1986 he was inducted into the Canadian Music Hall of Fame by Bob Dylan. The U.S. charts entered Lightfoot in February 1971 for the first time when "If You Could Read My Mind" reached fifth on the singles charts. The album, renamed after the single, reached No. 12 on the U.S. charts, and turned gold.
In March 1972, while performing at Massey Hall, he felt a numbness on one side of his face which was diagnosed as Bell's Palsy. He was forced to cancel upcoming shows, and took several months off to recover. The year 1972 also saw the release of "Don Quixote," "Beautiful," and "Old Dan's Records."
"Sundown" was released in January 1974 and held down the No.1 album position for three weeks. In March 1974 he wrote "Cold On the Shoulder," and in November, "Carefree Highway" reached tenth on the single charts. In October 1975, "Gord's Gold" was released, and in November, he wrote the material that will comprise the 1976 album, "Summertime Dreams." After the Edmund Fitzgerald sank in Lake Superior on 11/10/1975, Lightfoot wrote and recorded "The Wreck of the Edmund Fitzgerald" over an intense three-day period late in the month.
In January 1980, Lightfoot was declared Canada's male singer of the decade ('70s). That same year, he went to Alberta and British Columbia to play U.S. Marshall Morrie Nathan for the upcoming film, "Harry Tracy Desperado." In 1981, he re-signed with Warner Brothers on a long-term recording deal. In recent years, his CDs have included "Waiting for You," April 1993 and "A Painter Passing Through," released on 5/05/1998 in Canada and 5/12/1998 in the U.S. A CD box set is scheduled for 1999.
Lightfoot has been married twice, first to Brita on 4/06/1963 in Sweden. The marriage produced two children, Fred, born 2/01/1964 and Ingrid, born 12/31/1965. He and Brita divorced in 1973. A relationship that followed produced a son, Eric, born 12/30/1981. He married his second wife, Elizabeth, in the late '80s, and they have two children.
On 9/07/2002, he was rushed to an Ontario hospital and the next day had emergency surgery for a weak blood vessel in his abdomen. His doctor called his condition serious.
Please register for a free Genetic Matrix account to access more information about this and all other celebrity pages