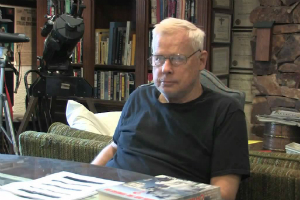 John Lear
Category : Art-Photography
Type : GE
Profile : 1/3 - Investigating / Martyr
Definition : Single
Incarnation Cross : RAX Consciousness 4
Biography
merican noted family, the son of the founder of Lear Jet Corp. Becoming a pilot himself, John Lear has flown 160 different types of aircraft in over 50 different countries, holding 17 world speed records in the Lear Jet, including a speed record around the world set in 1966. Lear is the only pilot ever to hold every airman certificate issued by the Federal Aviation Administration, including: Airline Transport Rating Flight Instructor, Ground Instructor Navigator, Engineer Dispatcher Airframe and Powerplant Mechanic, Control Tower Operator and Parachute Rigger. He worked as a captain for a major charter airline and for 28 different airlines as well as flying missions worldwide for government agencies including the CIA. Between 1966 and 1973, Lear flew in Southeast Asia and has logged extensive air hours in Europe, the mid-and-far East and over both the Pacific and Atlantic oceans. He has also flown experimental and production test flights for the Lear Jet Corp. and other companies.
John is the son of William P. Lear, designer of the Lear Jet executive aircraft, the 8-track stereo, and founder of Lear Inc. (now Lear-Siegler Corp., a large defense contractor). His dad wrote extensively about airplanes and other subjects and was Middle East correspondent for "Combat Illustrated" between 1975 and 1977 while stationed in Lebanon with a cargo airline.
While attending high school in Switzerland, John became the youngest American to climb the Matterhorn in Zermatt. He took Industrial Design in college but left in favor of flying, quickly checking out single and multi-engine land and seaplanes, helicopters, gliders, balloons, and fighter type aircraft. In 1968 he pylon raced a Douglas B-26 Invader in the Reno Air Races, the largest aircraft ever raced at Reno at the time. At age 28, he was one of the youngest Boeing 707 captains to fly in commercial service in 1973. In a flirtation with politics, John was once a candidate for Nevada State Senate.
Lear is an amateur astronomer and photographer. He has won several awards for his photos taken during his worldwide travels and is also an accomplished yachtsman. Lear, who has four daughters, lives in Las Vegas, Nevada with his wife. Marilee, a former actress, and their two youngest children, Allis, 14, and Jacqueline, 10 (1987). His hobbies include carpentry and gardening.
To the concern of the Pentagon, John's dad was outspoken in his belief of the existence of extra-terrestrial visitors; however John did not become interested in the subject until 1985 when UFO stories captured his attention. He became convinced that, "Although deceptive, most government statements concerning UFO's have been essentially correct." He also declared that, "on 4/30/1964, the first communication between these aliens and the U.S. Government took place at Holloman Air Force Base in New Mexico. Three saucers landed at a prearranged area and a meeting was held between the aliens and intelligence officers of the U.S. Government." John Lear became a popular lecturer in the UFO circuit, affirming that abductees had been biologically monitored with a tracking devise inserted through the nasal cavity; that post-hypnotic suggestions had been made to abductees; that certain earth people had been terminated when they became a threat; that human females had been impregnated and the fetus removed in crossbreeding experiments and that; genetic engineering experiments were conducted. He not only claims government cover-ups about UFOs and alien abductions, but states that AIDS was developed by the Navy in 1912, released in Africa in 1977-78 with a goal of decreasing the world population by 75% by April 1991 (the purpose of which was not stated in the interview.)
Please register for a free Genetic Matrix account to access more information about this and all other celebrity pages