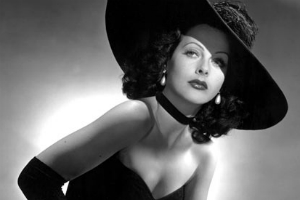 Barbara Lamarr
Category : Actress
Type : ME
Profile : 5/2 - Heretical / Hermit
Definition : Split - Small (36)
Incarnation Cross : LAX The Alpha 1
Biography
Barbara La Marr (July 28, 1896 – January 30, 1926) was an American stage and film actress, cabaret artist, and screenwriter.
La Marr was known as "The Girl Who Is Too Beautiful," after a Hearst newspaper feature writer, Adela Rogers St. Johns, saw a judge sending her home during the police beat in Los Angeles because she was too beautiful and young to be on her own.
Early life
La Marr was born in 1896 as Reatha Dale Watson to William Wallace and Rosana "Rose" Watson in Yakima, Washington. Her father was an editor for a newspaper, and her mother had a son, Henry, born in 1878, and a daughter, Violet, born in February 1881, from a previous marriage. The couple wed some time during 1884, and they had William Watson, Jr., born in June 1886 in Washington. He would later, in the 1920s, become a vaudeville comedian under the stage name of "Billy Devore." The Watsons lived in various locations during La Marr's formative years. By 1900, she was living with her parents in Portland, Oregon, with her brother William, her half-sister Violet Ross, and Violet's husband Arvel Ross. As a child, La Marr also performed in a few stage productions in Tacoma, Washington.
By 1910, La Marr was living in Fresno, California, with her parents. Some time after 1911, the family moved to Los Angeles. In January 1913, La Marr's half-sister, now going by the name of Violet Ake, took her 16-year-old sister on a three-day automobile excursion with a man named C.C. Boxley. They drove up to Santa Barbara, but after a few days La Marr felt that they were not going to let her return home. Ake and Boxley finally let La Marr return to Los Angeles after they realized that there were warrants issued for their arrests accusing them of kidnapping. This episode was published in several newspapers, and La Marr even testified against her sister, but the case was eventually dropped.
La Marr's name appeared frequently in newspaper headlines during the next few years. In November 1914, she came back from Arizona and announced that she was the newly widowed wife of a rancher named Jack Lytell and that they were supposedly married in Mexico. As legend goes, Lytell became enamored of La Marr as he saw her one day riding in an automobile while he was out on horseback. He rode up to her car and swept her on his horse and rode off with her. They were married the next day. She also stated that she loathed the name Reatha and preferred to be called by the childhood nickname "Beth."
Career
After marrying and moving with her second husband to New York City, La Marr found employment writing screenplays and her association with filmmakers led to her returning to Los Angeles and making her film debut in 1920. Over the next few years she acted frequently in films and was widely publicised as "The Most Beautiful Girl In The World." With this, she rapidly shot to stardom.
La Marr made the successful leap from writer to actress in Douglas Fairbanks' The Nut (1921), appeared in over 30 films, wrote seven successful screenplays for United Artists and Fox studios, and danced in musical comedies on Broadway. She is also said to have filmed dancing shorts in New York City, Chicago, and Los Angeles, with such diverse partners as Rudolph Valentino and Clifton Webb.
Among La Marr's films are The Prisoner of Zenda and Trifling Women, both 1922 releases directed by Rex Ingram.
Personal life
La Marr married for the first time at the age of 17 and was ultimately married five times. At the time of her death she was married to actor Jack Dougherty. Some years after her death, it was revealed that she had mothered a son by a man whose name has never been released. The child, Marvin Carville La Marr, was adopted after her death by the actress ZaSu Pitts and her husband, film executive Tom Gallery. The child was renamed Don Gallery and grew up to become an actor and a sometime boyfriend of Elizabeth Taylor; he now lives in Puerto Vallarta, Mexico.
Her former dance partner, Robert Hobday (stage name Robert Carville), was named as her alleged lover by her third husband Phil Ainsworth in his divorce suit. Hobday's sister, Virginia, had been La Marr's manager and friend, who later went on to marry Jules Roth, manager of the Hollywood Memorial Cemetery, and La Marr's former lover.
Later years and death
Although her film career flourished, she also embraced the fast-paced Hollywood nightlife, remarking in an interview that she slept no more than two hours a night.
On January 30, 1926, La Marr died of tuberculosis and nephritis in Altadena, California, at the age of 29. She was interred in a crypt at Hollywood Cathedral Mausoleum, in the Hollywood Forever Cemetery.
For her contribution to the motion picture industry, La Marr has a star on the Hollywood Walk of Fame at 1621 Vine Street.
Please register for a free Genetic Matrix account to access more information about this and all other celebrity pages