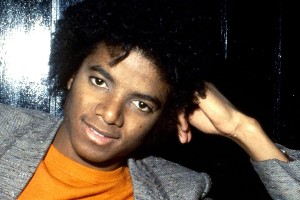 Michael (1958) Jackson
Category : 1958-births
Type : PE
Profile : 1/3 - Investigating / Martyr
Definition : Single
Incarnation Cross : RAX Planning 3
Biography
American singer, dancer and exceptionally talented entertainer. The seventh of nine kids, he performed from age six as one of the Jackson Five, a group promoted by Motown and consisting of Michael, Jermaine, Marion, Tito and Jackie. By the time he was 11 the boys had already sold six Gold records and he made his first solo record the fall of 1971 at 13. His album "Thriller" sold more copies than any album in history and by February, 1984, he had won eight Grammy's. By 1984, his 23-million-copy "Thriller" was the biggest-selling solo LP of all times and his estimated wealth reached the amount of some $100 million.
Jackson grew up isolated from normal childhood and adolescence, subject to the loneliness of outstanding fame and fortune. He did not date, smoke or drink, and found it virtually impossible to do something as simple as go to a market or a movie either by himself or with a pal. As an adult, he has maintained multi-million-dollar residences within secluded, guarded estates, observing a strict vegetarian diet and up till 1987, observing his devotion to his religion, Jehovah's Witness.
High drama and speculation have always followed Michael. In 1976 the first rumors appeared that he was gay, and even gossip that he was a drug addict, or that he was a castrato or had had a sex-change operation. He began altering his appearance with cosmetic surgery to his nose and chin and having his skin color lightened. On January 27, 1984, at 6:30 PM he was burned in a pyrotechnic accident as he and his brothers filmed a cola commercial at the Shrine Auditorium in Los Angeles, California. On June 27, 1999, Jackson was bruised badly after he slipped to the floor at a concert in Munich, Germany when an elaborate mechanical stage set failed. On August 17, 1993, police began an investigation of child sex abuse stemming from a complaint made by the father of a 13-year-old boy. His attorney said that an attempt had been made of $20 million blackmail. The news story broke on August 23, 1993 while Jackson was in Thailand on a concert gig. The case never went to trial but was settled on January 26, 1994, allegedly for something like $10 million. Michael's loyal friends always backed him up, people such as Elizabeth Taylor and Brooke Shields. The news media went into a frenzy again on May 26, 1994 with the report that Jackson had married Lisa Marie Presley at 9:30 AM in La Vega, Dominican Republic; they divorced a year later but remained friends.
He made a second marriage to dental assistant Debbie Rowe who gave birth to their son, Prince Michael Jackson on February 13, 1997, Los Angeles, CA, followed by a daughter, Paris, on April 3, 1998. Debbie filed for divorce in L.A., October 8, 1999, ending the marriage of convenience, which was speculated to have been entered into in order to repair his image and give him children. Jackson purchased a $1.27 million home in Franklin Canyon for Debbie and an allowance of $200,000 annually. Details of a settlement have not been revealed.
In October 2001 Jackson released his first album of entirely new material since 1991. After a decade of generating headlines for other things than music, he went into a flurry of activity that tested the limits of his superstardom. He mounted a pair of poorly managed self-tribute concerts at Madison Square Garden that included testimonials from pals Liza Minnelli and Liz Taylor, then a hurriedly compiled tribute to victims of the September 11 terrorist attack. The album had a rapid sale of 600,000 copies, huge for lesser artists but not up to par for his caliber. In early 2002, Michael introduced a third child, named Prince II, whom he named categorically as his son at a show on July 30, 2002 with no information about the child's mother. The child was later reported to have been born via a surrogate mother using Jackson's sperm. He opened himself to another spate of bad press when he playfully dangled the baby from the widow of a Paris hotel on November 19, 2002.
On November 18, 2003, at 8:30 AM, based on allegations of child molestation, investigators served a search warrant at Michael Jackson's spread, "Neverland." A warrant was issued the next day for the pop star's arrest. He turned himself on April 20, 2005 flying into the Santa Barbara airport and disembarking from his private plane into the hangar. At 12:05 PM, he was taken into custody, booked, and released on $3 million bail. Jackson's arraignment on the charges was scheduled for January 9, 2004 at 8:30 AM at Santa Barbara Superior Court. Without a music contract for the first time in 35 years, Jackson faces mounting financial woes with escalating legal costs and dismal record sales. He has proclaimed his innocence, launching a website to communicate directly with his fans, and his good friend, Elizabeth Taylor, came to his defense.
On December 18, 2003, in Santa Maria, CA, he was charged with several counts of child molestation and administering an intoxicating agent to a minor in connection with allegations that he molested a cancer-stricken boy (age 14 at the time of the felony charge) in February and March of 2003. The pop star was indicted on April 21, 2004 by a 19-member grand jury that convened on March 29, 2004. Jackson subsequently replaced his lawyers, Mark Geragos and Benjamin Brafman, with Thomas Mesereau, Jr., who represented Robert Blake in his murder case until they went their separate ways. Adding to Jackson's woes was an announcement on April 13 by the Los Angeles Police Department that it is investigating a new accusation of child abuse that allegedly occurred in the late 1980s. On April 30, 2004, he entered a "not guilty" plea. His pre-trial hearing was held on September 17, 1004; jury deliberations began on January 31, 2005 and his trial opened on February 28, 2005. On June 13, 2005, after 14 weeks of trial, Jackson was acquitted of all charges including four charges of child molesting, one charge of attempted child molesting, one conspiracy charge and eight possible counts of providing alcohol to minors.
At 12:21 PM local time on June 25, 2009 an emergency call was placed for medical help and Jackson was rushed to a Los Angeles hospital suffering from cardiac arrest. Although it was reported that he had already stopped breathing, he was not officially pronounced dead until 2:26 PM local time according to the media citing the coroner's office.. (A New York Times blogger had written earlier in the day: "A Los Angeles city official confirmed that Michael Jackson is dead. The official said he died at 1:07 p.m. Pacific time.")
The cause of death was determined at the end of August 2009 after an autopsy,toxicology reports, and investigation. His death was ruled a homicide by "acute propofol intoxication" and other drugs including lidocaine (an anesthetic) and various anti-anxiety medications.
One of his physicians, Dr. Conrad Murray, told investigators that he had been treating Jackson for insomnia for about six weeks before the singer's death. On that fateful morning, Murray said that Jackson begged him for propofol and the doctor administered a dosage diluted with lidocaine. Minutes later Murray said that Jackson stopped breathing.
In 2019 the documentary Leaving Neverland detailed new allegations of sexual abuse and led to a backlash against Jackson.
Please register for a free Genetic Matrix account to access more information about this and all other celebrity pages