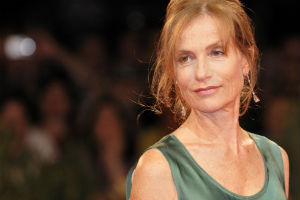 Isabelle Huppert
Category : Actress
Type : PE
Profile : 3/5 - Martyr / Heretic
Definition : Split - Large
Incarnation Cross : RAX Eden 1
Biography
Isabelle Anne Madeleine Huppert (born 16 March 1953) is a French actress who has appeared in more than 90 film and television productions since 1971. She has appeared in 14 films that have been in the official competition at the Cannes Film Festival, and won the Best Actress Award twice, for Violette Nozière (1978) and La pianiste (2001). She is also the most nominated actress for the César Award, with 14 nominations. She won a César Award for Best Actress in 1996 for her performance in La Cérémonie.
Early life and career
Huppert was born in Paris, the daughter of Annick Beau, a teacher of English, and Raymond Huppert, a safe manufacturer. Her father was born Jewish and converted to Catholicism; he was descended from immigrants from Hungary. She was raised in a western suburb of Ville-d'Avray. Huppert was encouraged by her mother to begin acting at a young age, and became a teenage star in Paris. She later attended Versailles Conservatoire, where she won a prize for her acting. She is also an alumna of the National Conservatory of Dramatic Art of Paris, CNSAD.
After a successful stage career, she made her film debut in 1972 with Faustine et le bel été, though her television debut was in 1971. Her later appearance in the controversial Les Valseuses (1974) made her increasingly recognized by the public. Her international breakthrough came with La Dentelliere (1977), for which she won a BAFTA award for Most Promising Newcomer to Leading Film Roles. She made her American film debut in Michael Cimino's 1980 film Heaven's Gate, which was a notorious flop at the U.S. box office. Throughout the 1980s, Huppert continued to explore enigmatic and emotionally distant characters, most notably in Maurice Pialat's Loulou (1980), Godard's Sauve qui peut (la vie) (1980), Diane Kurys' Coup de foudre (1983), and Claude Chabrol's Une Affaire de Femmes (1988).
Later career and recent credits
Huppert played a manic and homicidal post-office worker in Claude Chabrol's La Cérémonie (1995), with Sandrine Bonnaire, and continued her cinematic relationship with Chabrol in Rien ne va plus (1997), and Merci pour le chocolat (2000). She also appeared in Michael Haneke's La Pianiste (2001), which is based on a novel of the same name (Die Klavierspielerin) by Austrian author and winner of the Nobel Prize for Literature in 2004, Elfriede Jelinek. In this film, she played a piano teacher named Erika Kohut, who becomes involved with a young pianist and ladies' man, Walter Klemmer. Regarded as one of her most impressive turns, her performance netted the 2001 acting prize in Cannes. In 2004, she starred in Christophe Honoré's Ma mère as Hélène with Louis Garrel. Here, Huppert plays an attractive middle-aged mother who has an incestuous relationship with her teenage son. Ma mère was also based on a novel, by George Bataille.
Huppert most recently appeared on the Paris stage as the suicidal Hedda Gabler, in Henrik Ibsen's realist play, to international acclaim.]1 April 2013
In 2005, she toured the United States in a Royal Court Theatre production of Sarah Kane's theatrical piece, 4.48 Psychosis. This production was directed by Claude Regy and performed in French. She chose to remain still throughout the entire performance, moving only her hands and face, much of the time with tears streaming down her cheeks.
Isabelle Huppert was the President of the Jury at the 62nd Cannes Film Festival, from 13 May to 24 May 2009. She has been Member of the Jury and Master of Ceremony in previous years, as well as winning the Best Actress Award twice. As president, she gave the Palme d'Or to The White Ribbon by the Austrian director Michael Haneke who has directed her in The Piano Teacher and Time of the Wolf.
Huppert starred in the 11th season finale of Law & Order: Special Victims Unit which aired on May 19, 2010.
In September 2010, the Philippine Daily Inquirer announced that she has been cast in an upcoming film by award-winning director Brillante Mendoza. Huppert will play the role of a kidnap victim in the hands of the separatist group, Abu Sayyaf.
In 2012, she starred in two films that competed for the Palme d'Or at the 2012 Cannes Film Festival; Amour and In Another Country.
Awards
She has been nominated thirteen times for a César Award, winning it in 1996 for her work in La Cérémonie.
She is one of only four women who have twice won Best Actress at the Cannes film festival: in 1978 for her role in Violette Nozière by Claude Chabrol (tied with Jill Clayburgh) and in 2001 for The Piano Teacher by Michael Haneke.
She is also one of only two women who have twice received the Volpi Cup for Best Actress at the Venice film festival: in 1988 for her part in Une affaire de femmes (tied with Shirley MacLaine), and in 1995 for La Cérémonie (tied with her partner in the movie, Sandrine Bonnaire). Both films were directed by Claude Chabrol. Additionally, she received a Special Lion in 2005 for her role in Gabrielle.
Huppert was twice voted Best Actress at the European Film Awards: in 2001 for playing Erika Kohut in The Piano Teacher, and in 2002 with the entire cast of 8 Women (directed by François Ozon). The latter cast also won a Silver Bear for Outstanding Artistic Contribution, at the 2002 Berlin Film Festival (Halle Berry won Best Actress at Berlin in 2002). She won the Best Actress award at the Montréal World Film Festival (in 2002 for Merci pour le chocolat), at the Moscow International Film Festival (in 1991 for Madame Bovary), at the Deutscher Filmpreis (in 1991 for Malina) and twice at the David di Donatello (in 1978 for La Dentellière and in 2001 for The Piano Teacher).
In 2008 she received the Stanislavsky Award for outstanding achievement in acting, and devotion to the principles of the Stanislavsky method.
She was made Chevalier (Knight) of the Ordre national du Mérite on 8 December 1994 and was promoted to Officier (Officer) in 2005.
She was made Chevalier (Knight) of the Légion d'honneur on 29 September 1999 and was promoted to Officier (Officer) in 2009.
Please register for a free Genetic Matrix account to access more information about this and all other celebrity pages