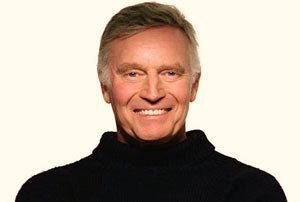 Charlton Heston
Category : Actor
Type : ME
Profile : 1/3 - Investigating / Martyr
Definition : Single
Incarnation Cross : RAX Tension 3
Biography
Charlton Heston (October 4, 1923 – April 5, 2008) was an American Academy Award-winning film actor.

Heston was known for playing heroic roles, such as Moses in The Ten Commandments, Colonel George Taylor in Planet of the Apes and Judah Ben-Hur in Ben-Hur. Early in his career, he was one of a handful of Hollywood actors to publicly speak out against racism and was active in the civil rights movement. During the latter part of his movie career, he starred in films such as The Omega Man and Soylent Green, which have a strong environmental message. He was president of the National Rifle Association from 1998 to 2003.

Early life
Heston was born John Charles Carter in Evanston, Illinois, the son of Lilla (née Charlton) and Russell Whitford Carter, a mill operator. Heston said he was part Native American and a "blood-initiated brother of the Miniconjou Sioux." When he was ten, his parents divorced. Shortly thereafter, his mother married Chester Heston. The new family moved to well-off Wilmette, Illinois, a northern suburb of Chicago. Heston (his new surname) attended New Trier High School.

He enrolled in the school's drama program, earning a drama scholarship to Northwestern University from the Winnetka Community Theatre in which he was also active. While in high school, he played in the silent 16 mm amateur film adaptation of Peer Gynt made by David Bradley. Several years later the same team produced the first sound version of William Shakespeare's Julius Caesar, in which Heston played Mark Antony.

In 1944, Heston left college and enlisted in the United States Army Air Forces. He served for two years as a B-25 radio operator/gunner stationed in the Alaskan Aleutian Islands with the Eleventh Air Force, rising to the rank of Staff Sergeant.

While in the service, he married Northwestern student Lydia Marie Clarke in 1944. After the war, the two lived in Hell's Kitchen, New York City, where they worked as models. They have a son, Fraser Clarke Heston and an adopted daughter, Holly Ann Heston.

Seeking a way to make it in theater, Charlton and Lydia Heston decided in 1947 to manage a playhouse in Asheville, North Carolina. In 1948, they went back to New York where Heston was offered a supporting role in a Broadway revival of Shakespeare's Antony and Cleopatra, starring Katharine Cornell. He also had success in television, playing a number of roles in CBS's Studio One, one of the most popular anthology dramas of the 1950s.

Acting career
Heston's most frequently played roles on stage include the title role in Macbeth, Sir Thomas More in A Man For All Seasons, and Mark Antony in Julius Caesar and Antony and Cleopatra. He cited Mister Roberts as one of his favorite roles, and tried unsuccessfully to revive the show in the early '90s.

In 1950, he earned recognition for his appearance in his first professional movie, Dark City. His breakthrough came with his role of a circus manager in The Greatest Show on Earth in 1952. Heston was Billy Wilder's first choice to play Sefton in Stalag 17 (1953). However, the role was given to Oscar winner William Holden. But the muscular, 6 ft 3 in, square jawed Heston became an icon for portraying Moses in The Ten Commandments, reportedly being chosen because director Cecil B. DeMille thought he bore an uncanny resemblance to the statue of Moses by Michelangelo.

He played leading roles in a number of fictional and historical epics— Ben-Hur, El Cid, 55 Days at Peking, The Agony and the Ecstasy (as Michelangelo), and Khartoum. After Burt Lancaster turned down the role of Ben-Hur, Heston accepted the role, going on to win the Academy Award for Best Actor, one of eleven Oscars the film earned. (In 1995, Heston denied a claim by Ben-Hur screenwriter Gore Vidal that there is a gay subtext to the film. Vidal says he wrote the script with such an implication, but never mentioned the subtext to Heston .) Heston would be identified with the Biblical epic more than any other actor and voiced the role of Judah Ben-Hur for a cartoon version of the Lew Wallace novel in 2003.

Between 1968 and 1974, Heston starred in a number of science fiction and disaster films such as Planet of the Apes (1968), Soylent Green (1971), The Omega Man (1973), and Earthquake (1974), all of which were hugely successful and have since become classics.

In 1970, he portrayed Mark Antony again in a Technicolor film version of Shakespeare's Julius Caesar. His co-stars in the nearly all-star cast included Jason Robards as Brutus, Richard Johnson as Cassius, John Gielgud as Caesar, Diana Rigg as Portia, Robert Vaughn as Casca, and Richard Chamberlain as Octavius.

In 1971 he made his directorial debut with Antony and Cleopatra, an adaptation of the William Shakespeare play he performed during his earlier theater career, and portrayed Mark Antony. Hildegarde Neil was Cleopatra, and Eric Porter was Enobarbus. After receiving scathing reviews, the film never went to theaters, and rarely turns up on television. It has not been released on DVD.

Beginning with 1973's The Three Musketeers (as Cardinal Richelieu), Heston was seen in an increasing number of supporting roles and cameos. From 1985 to 1987, he starred in the prime-time soap, The Colbys, his only stint on series television. With his son Fraser, he starred and produced several TV movies, including remakes of "Treasure Island" and "A Man For All Seasons." In 1992, Heston received excellent reviews for his series on the A&E cable network, "Charlton Heston Presents The Bible", which achieved great success on video and DVD. In 1993, he appeared in a cameo role in Wayne's World 2, in a scene wherein main character Wayne Campbell (Mike Myers) requests that a small role be filled by a better actor than the performer currently filling it. That same year, he hosted Saturday Night Live. He subsequently had cameos in the films Hamlet, Tombstone and True Lies.

As his film stardom declined, he continued to be a major drawing card in live theater, especially at the Los Angeles Music Center where he appeared in such plays as Police Story, The Caine Mutiny Court Martial, and as Sherlock Holmes in The Crucifer of Blood opposite Jeremy Brett as Dr. Watson, who would later win acclaim for his own interpretation of the great detective.

In 1992, Heston appeared in a short series of videos reading passages from the King James Version of the Bible, called Charlton Heston Presents the Bible. It was filmed in the Middle East.

In 2001, Heston made a cameo playing an elderly, dying chimpanzee in Tim Burton's remake of Planet of the Apes.

Heston's last film role was as the infamous Nazi doctor Josef Mengele in My Father, Rua Alguem 5555, which had limited release (mainly to festivals) in 2003.

Political activism

Heston campaigned for Presidential candidate Adlai Stevenson in 1956 and John F. Kennedy in 1960. When an Oklahoma movie theater premiering his movie was segregated, he joined a picket line outside in 1961. During the civil rights march held in Washington, D.C. in 1963, he accompanied Martin Luther King Jr., wearing a sign reading "All Men Are Created Equal." In later speeches, Heston said he helped the civil rights cause "long before Hollywood found it fashionable." Heston planned to campaign for Lyndon Johnson, but when filming on Major Dundee went over schedule, did not.

In 1968, following the assassination of Senator Robert F. Kennedy, Heston appeared on The Joey Bishop Show and, along with fellow actors Gregory Peck, Kirk Douglas and James Stewart, called for public support for President Johnson's Gun Control Act of 1968.

Heston saw McCarthyism and racial segregation as helping the cause of Communism worldwide, and opposed both. He also opposed the Vietnam War and voted for Richard Nixon in 1972.

By the 1980s, Heston opposed affirmative action, supported gun rights and changed his political affiliation from Democratic to Republican. He campaigned for Republicans and Republican Presidents Ronald Reagan, George H. W. Bush and George W. Bush.

He resigned from Actors Equity, claiming the union's refusal to allow a white actor to play a Eurasian role in "Miss Saigon" was "obscenely racist." He said CNN's telecasts from Baghdad were "sowing doubts" about the allied effort in the 1990-91 Gulf War.

At a Time Warner stockholders meeting, he castigated the company for releasing an Ice-T album which purportedly encouraged cop killing.

In 1996, Heston attended the Conservative Political Action Conference, an annual gathering of conservative movement organizations. There he posed for a group photo with former White Citizens Council organizer and founder of the Council of Conservative Citizens, Gordon Lee Baum, and former Republican Senator George Allen (VA), which was published in the Summer 1996 issue of the CCC's newsletter, the Citizens Informer.

He was the President and spokesman of the NRA from 1998 until his resignation in 2003. At the 2000 NRA convention, he was best known for declaring, while raising a hand-made Brooks flintlock rifle over his head, that presidential candidate Al Gore would take away his Second Amendment rights "from my cold, dead hands." In announcing his resignation in 2003, he would again raise a rifle over his head, repeating the five famous words of his 2000 speech. He was an honorary life member.

In the 2002 documentary film Bowling for Columbine, Michael Moore famously interviewed Heston in his home, asking him questions regarding an April 1999 NRA meeting held in Denver, Colorado, shortly after the Columbine high school massacre. Moore criticized Heston for the NRA's perceived thoughtlessness in the timing and location of the meeting. Heston, on-camera, excused himself and walked out on the interview. Moore himself was later criticized for his perceived ambush of the actor, who in the film appeared to show signs of the Alzheimer's Disease which became public soon thereafter.

Actor George Clooney joked about Heston having Alzheimer's Disease. When questioned, Clooney said Heston deserved whatever was said about him for his involvement with the NRA; Heston responded by saying Clooney lacked "class," and said he felt sorry for Clooney, as Clooney had as much of a chance of developing Alzheimer's as anyone else.

According to his autobiography In the Arena, Heston recognized the right of freedom of speech exercised by others. In a 1997 speech, he deplored a culture war he said was being conducted by a generation of media, educators, entertainers, and politicians against:

"...the God fearing, law-abiding, Caucasian, middle- class Protestant-or even worse, evangelical Christian, Midwestern or Southern- or even worse, rural, apparently straight-or even worse, admitted heterosexuals, gun-owing-or even worse, NRA-card-carrying, average working stiff-or even worse, male working stiff-because, not only don't you count, you are a down-right obstacle to social progress. Your voice deserves a lower decibel level, your opinion is less enlightened, your media access is insignificant, and frankly, mister, you need to wake up, wise up, and learn a little something from your new-America and until you do, would you mind shutting up?"

In an address to students at Harvard Law School entitled Winning the Cultural War, Heston expressed his disdain for political correctness, stating "If Americans believed in political correctness, we'd still be King George's boys - subjects bound to the British crown." He stated "Political correctness is tyranny with manners". He went on to say that white pride is just as valid as black pride or red pride or anyone else's pride.

Heston was an opponent of abortion and gave the introduction to a 1987 pro-life documentary by Bernard Nathanson called Eclipse of Reason which focuses on late-term abortions. Heston served on the Advisory Board of Accuracy in Media (AIM), a conservative media watchdog group founded by the late Reed Irvine.


Illness and death

In 1998, shortly after he was elected President of the National Rifle Association, Heston had a hip replacement. He was diagnosed with prostate cancer in 1998. Following a course of radiation treatment, it went into remission in the next year. In August 2002, Heston publicly announced he was diagnosed with symptoms consistent with Alzheimer's disease. In July 2003, he received the Presidential Medal of Freedom at the White House from President George W. Bush. In March 2005, various newspapers reported family and friends were apparently shocked by the rapid progression of his illness, and he was sometimes unable to get out of bed. In August 2005, a rumor circulated Heston was hospitalized at a Los Angeles hospital with pneumonia, but this was never confirmed by the family. In April 2006, various news sources reported Heston's illness was at an advanced stage and his family were worried he might not survive the year.

Heston died on Saturday, April 5, 2008 at his home in Beverly Hills, California with Lydia, his wife of 64 years, by his side. He was 83.

Heston in popular culture
Trivia sections are discouraged under Wikipedia guidelines.
The article could be improved by integrating relevant items and removing inappropriate ones.

In the 2001 remake of "Planet Of The Apes", Heston had a cameo as General Thade's father, Zaius ending his only scene with the same line he ended the original movie with "Damn them! Damn them all to hell!"

In the video game "Postal²", there are many allusions to Heston, such as a difficulty level called "Hestonworld" and the "Postal Dude" considering him as "his President".

Spotswoode's voice in the film Team America: World Police is an homage to Heston. The Switchfoot song, Might Have Ben Hur is dedicated to Charlton Heston.

On the sketch comedy show MADtv, Heston was parodied by then-cast member Pat Kilbane.

Heston was parodied by the animated show The Angry Beavers on multiple occasions. The line "Get your stinking paws off me, you damned dirty apes!" (from Planet of the Apes) was spoken by the show's lead characters Daggett and Norbert in several episodes, and in one episode the two quoted a passage of dialogue from Ben-Hur (1959).

Anglo-Irish band Stump released a single entitled Charlton Heston about his film The Ten Commandments. The song contains the short chorus "They'd always ask us to describe, How Charlton Heston put his vest on" amidst humorous descriptions of scenes from the film.

Boston hardcore punk band Slapshot has a song called "Shoot Charlton Heston". It has appeared, amongst others, on their greatest hits album.

Boston ska band Big D And The Kids Table has the lyrics "Let Charlton Heston have his gun, let somebody shoot him just for fun". It appeared on their album Strictly Rude in the song Hell On Earth.

Heston was mentioned in the song "The Idiots Are Taking Over" by the punk rock band NoFX, in the line "And I'm starting to feel a lot like Charlton Heston, stranded on a primate planet."

Heston is referenced in the song "My Favorite Mutiny" by hip-hop group The Coup on their album Pick a Bigger Weapon, and in "In the Music" by The Roots from their album Game Theory (album).

Oklahoma City sports radio station WWLS (AM) "The Sports Animal" features a segment with a man claiming to be Charleton Heston. The segment, which airs during the morning of football games, is called "Charleton Heston's Football Firing Line" and includes Heston giving his top choices for point spread victories. The segment plays on the fact that Heston is a member of the NRA and uses terms like "shotgun blast of the week game".

Heston's work in films was the inspiration for US patent 4,441,794 and several other patents issued to Roger Field for film related technology.

Heston was also president of the Screen Actors Guild from 1966 to 1971.
Please register for a free Genetic Matrix account to access more information about this and all other celebrity pages