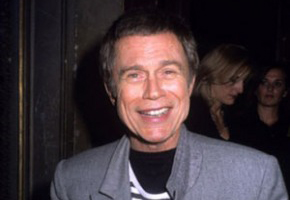 Jean Paul Goude
Category : Designer - Graphic
Type : MGP
Profile : 6/2 - Role Model / Hermit
Definition : Split - Small (43,62)
Incarnation Cross : LAX Separation 2
Biography
Jean-Paul Goude (born 1940 in Saint-Mandé) is a French graphic designer, illustrator, photographer and advertising film director. He has formerly worked as art director at Esquire Magazine in New York during the 1970s, and famously choreographed the 1989 Bicentennial Parade in Paris to mark the 200th anniversary of the French Revolution. In addition, over the last three decades, he has created well known campaigns and illustrations for brands including Perrier, Citroën, Kodak, and Chanel.
Early life
Goude was born on the 8th December 1940 Saint-Mandé, a small suburb of Paris. Both his father, a French Native, and his American mother, a former Broadway dancer, had been active in the New York show-business scene prior to his birth. In France, his mother ran a dance school, which he described as the ground for his "lifelong obsession with the dynamism of movement and form." She also inspired him by exposing him to different forms of print media. "At home, we received American magazines," Goude told Vogue Magazine. "The advertising, in the 1960s, was extraordinary. The first time an issue of Esquire arrived with a cover by George Lois, I said to myself, that's what I want to do." He studied at the Ecole Nationale Superieure des Arts Decoratifs in Paris before embarking on his career as an illustrator.
Career
Esquire Magazine
In 1968, Harold Hayes, editor of Esquire Magazine, asked Goude to art direct a special edition of the magazine to celebrate its 75th issue. Several months later, Goude was asked to become the magazine's full time art editor, despite having limited experience working with layouts. Goude told WWD, "Harold Hayes...called and asked if I knew anyone that would be good for the job of art director; I proposed myself. A few days later, he offered me the job. I took everything I owned and moved to New York. I stayed for seven years and it was great, but I was not prepared for the literary world. I wish I had known more about it. I would see Gore Vidal in the hallways of Esquire. It was exciting." There, his illustrations for the magazine, including an oil-on-photo painting of Chairman Mao Zedong breasting the waves of the Yangtze River with a rubber Donald Duckie, have been described as skirting on the edges of surrealism.
Grace Jones
Goude worked closely with model-turned-pop-singer Grace Jones, consulting on her image, choreographing her live stage performances, directing her music videos, and creating her album covers. The two met during New York's disco scene, stating in a 2009 interview "In 1977 or '78, I met Grace and it was a period of decadence. People were still doing lots of drugs and I had been working so hard for so long and she made me part of her lifestyle, made me go out dancing at Studio 54. She became an obsession and we did everything together." Soon after meeting, Goude and Jones pursued a romantic relationship, and he began stage-managing her live shows and creating her album covers. Goude used retouching before computer manipulation to depict Jones in an impossible pose for her Island Life album. Jones also appeared in much of Goude's other work, including his 1985 Citroën Cx 2 commercial. Their relationship ended after Jones became pregnant with their son, Paulo. "We both had our moments of weakness and when she announced she was pregnant," Goude said, "I had no intention of staying with her. I wasn't happy with it. But she had the baby and then I became very soft and tender. I did "Jungle Fever" to keep sane. And things became so bad, I had to leave . But I did my best work with her and we're still very friendly. She is great."
Television commercials
Goude's first television advertisement was a TV spot for Lee Cooper Jeans in 1982, in which he filmed a 10-minute mini opera set to Igor Stravinsky's The Rite of Spring. He's also created advertisements for clients such as Azzedine Alaia, Perrier, and Cacharel. In 1984, Goude shot a spot for Kodak that followed the adventures of the Kodakettes, mischievous kids clad in red-and-white stripes. In 1992, he filmed an ad for Chanel Fragrance in which he put model Vanessa Paradis in a birdcage, because he thought she looked like Tweety.
Print campaigns
Some of Goude's most celebrated print campaigns have been for Galeries Lafayette, a leading Parisian department store. Proceeded by art directors, such as Jean Widmer (a student of Bauhaus teacher Johannes Itten) and Peter Knapp, Goude has worked with the company for more than 10 years, and has been given considerable creative freedom. He's opted to shoot the on-going adventures of "a comic book character, half way between Herge's Tintin and a heroine of an early Pearl Buck novel".
Personal life
He has a son, Paulo, with his former muse, the model and performer Grace Jones (the two were never married). He has another son, Theo, and a daughter, Loreleï, both surnamed Goude, with his wife Karen Park Goude.
Please register for a free Genetic Matrix account to access more information about this and all other celebrity pages