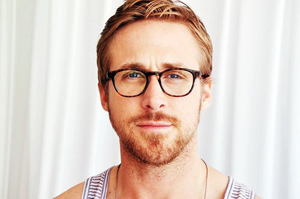 Ryan Gosling
Category : Entertainment-Actor-Actress
Type : PSP
Profile : 2/4 - Hermit / Opportunist
Definition : Split - Small (10,16,20)
Incarnation Cross : RAX Explanation 4
Biography
Ryan Thomas Gosling (born November 12, 1980) is a Canadian actor and musician. Having first gained notice at the age of 12 as a mouseketeer on the variety show The Mickey Mouse Club, Gosling has built a reputation for playing misfits in independent films: a fanatic Neo-Nazi in the The Believer (2001), a drug-addicted junior high school teacher in Half Nelson (2006), a socially inept loner in Lars and the Real Girl (2007) and a frazzled husband in Blue Valentine (2010).
He has been nominated for an Academy Award for Best Leading Actor (for Half Nelson) and two Golden Globe Awards (for Lars and the Real Girl and Blue Valentine).

His most commercially successful movie to date is 2004's romantic drama The Notebook. 2011 was a landmark year for the actor as he appeared in three mainstream films, romantic comedy Crazy, Stupid, Love, action movie Drive and political drama The Ides of March.

His band, Dead Man's Bones, released their self-titled debut album in 2009.

Early life

Gosling was born in London, Ontario but grew up in Cornwall. He is the son of Donna, a secretary, and Thomas Gosling, a paper mill worker. His parents divorced when he was a child; he and his older sister were raised by their mother. He has commented, "I grew up with my mother and my sister so I've just been programmed to think like a girl. I'm attracted to films that have strong female characters because there are strong female characters in my life."

His parents were Mormons. "We were brought up pretty religious. My mother admits it: She says, you were raised by a religious zealot. She's different now, but at the time, it was a part of everything - what they ate, how they thought".

He had "no pals" as a child and was bullied in elementary school. "I hated being a kid. I didn't like being told what to do, I didn't like my body, I didn't like any of it. Being a kid and playing and all that stuff just drove me nuts." In Grade 1, having been heavily influenced by the film Rambo, he brought steak knives to school and threw them at other children during recess. This incident lead to a suspension. While attending Cornwall Collegiate and Vocational School, he was diagnosed with ADHD, prescribed Ritalin and was placed in a class for special needs students. Consequently, his mother quit her job and homeschooled him for a year. Gosling has said that homeschooling gave him "a sense of autonomy that I've never really lost".

He performed from an early age. He and his older sister, Mandi, sang together at weddings; he performed with his uncle's Elvis Presley tribute act, Elvis Perry, and he was involved with a local dance company. He spent part of his childhood in Florida, USA after successfully auditioning for a part on The Mickey Mouse Club at the age of twelve in Montreal Quebec at an open audition.

He developed an idiosyncratic accent as a child, later explaining, "As a kid I thought having a Canadian accent didn't sound tough. I thought guys should sound like Marlon Brando. So now I have a phony accent that I can't shake, so it's not phony anymore."

He dropped out of high school at the age of seventeen to focus on his acting career.
Career

Gosling first made his name as a child actor on The Mickey Mouse Club alongside fellow future stars Britney Spears, Christina Aguilera and Justin Timberlake. He also appeared in many Canadian television series and movies including Goosebumps and Breaker High, and, in 1998, he moved to New Zealand to film the adventure series Young Hercules.

His first serious role was in 2001's controversial drama The Believer, which won the Grand Jury Prize at the Sundance Film Festival. He has described it as "the film that kind of gift-wrapped for me the career that I have now. I suddenly found myself at Sundance, where people were asking me about my craft. So I had to pretend I had one." In 2002 and 2003, he appeared in The Slaughter Rule, Murder by Numbers and The United States of Leland.

In 2004, he starred opposite Rachel McAdams in the sleeper hit The Notebook. The film made stars of its two leads, had huge popular culture resonance and frequently appears on Most Romantic Movies lists. The chemistry between Gosling and McAdams was often remarked upon, with The New York Times writing, "Their performances are so spontaneous and combustible that you quickly identify with the reckless sweethearts, who embody an innocence that has all but vanished from American teenage life. And against your better judgment, you root for the pair to beat the odds against them."

In 2006, he appeared as a drug-addicted, junior high school history teacher in Half Nelson, for which he was nominated for an Academy Award, a Screen Actors Guild Award, and a Broadcast Film Critics Association Award and won Best Actor at the Spirit Awards. He played an introvert who falls in love with a sex doll in the gently comedic 2007 film Lars and the Real Girl, and was nominated for a Golden Globe Award for Best Actor - Motion Picture Musical or Comedy, a Screen Actors Guild Award and a Broadcast Film Critics Association and won a Satellite Award. He also starred opposite Anthony Hopkins in the 2007 courtroom thriller Fracture.

Gosling focused mainly on his band Dead Man's Bones in 2008 and 2009, releasing a debut album and touring North America. The band was formed with his friend, Zach Shields. The two met in 2005 (Shields was dating Rachel McAdams' sister) and quickly realized that they shared an obsession with ghosts. Thus, they decided to form their band around the themes of ghosts and monsters.

In 2010, he co-starred with Michelle Williams in Derek Cianfrance's directorial debut, Blue Valentine. The low-budget film was mainly improvised: "Most movies when you're acting you're trying to block out the lights and the trailers. Here, you had to remind yourself you were making a film," says Gosling. "Michelle and I found it hard to take off our wedding bands when it was over. We'd built this castle and then had to tear it down." His performance was nominated for many awards, most notably a Golden Globe Award for Best Actor – Motion Picture Drama. Also in 2010, he narrated ReGeneration, a documentary that explores the cynicism in today's youth towards social and political causes, and starred opposite Kirsten Dunst in All Good Things. He declined to promote the latter amid rumours he clashed with the director, Andrew Jarecki, on set. When asked if he was proud of the film, he replied, "I'm proud of what Kirsten does in the movie".

2011 saw him expand his horizons: he appeared in his first comedic role, in Crazy, Stupid, Love. and his first action role, in Drive. He was also directed by George Clooney in the political drama The Ides of March, which premiered at the Venice Film Festival.

He recently finished filming The Place Beyond the Pines, a bank heist movie with Bradley Cooper, Eva Mendes and Ray Liotta, He is currently working on The Gangster Squad and is attached to two movies currently in pre-production: Only God Forgives and a remake of Logan's Run.
Personal life

Gosling dated American actress Sandra Bullock for a year from 2002 to 2003, after meeting on the set of Murder by Numbers.

He had an on-off relationship with Canadian actress Rachel McAdams from 2005 to 2008. They first met in 2003 while filming The Notebook but had a combative working relationship. Nick Cassavetes, the film's director, has said that "they hated each other." "We inspired the worst in each other," Gosling has admitted. "It was a strange experience, making a love story and not getting along with your co-star in any way. Two years later I saw her in New York and we started getting the idea that maybe we were wrong about each other." Following their split, Gosling described her as "one of the great loves of my life" and confessed that "women are mad at me ... like, 'How could you? How could you let a girl like that go?'" He added that their relationship was "a hell of a lot more romantic" than The Notebook.

He lives in New York with his dog of eleven years, George. He co-owns a Moroccan restaurant called Tagine in Beverly Hills, California.

His character in the 2010 film Blue Valentine, Dean, has a tattoo of The Giving Tree on his upper left arm. Gosling actually has this permanently tattooed on his arm.

Supportive of various social causes, he has worked particularly closely with the Enough Project, travelling in 2010 to eastern Congo. He was Hollywood's representative at the Campus Progress National Conference in 2008 where he spoke out about Darfur. Gosling said, "For some reason, there's an interest in what people who do what I do have to say... I'm honored to have these experiences."

On March 17, 2005, Gosling was arrested for DUI and was subsequently charged with DUI and driving with a blood alcohol content of .08 or greater.
Please register for a free Genetic Matrix account to access more information about this and all other celebrity pages