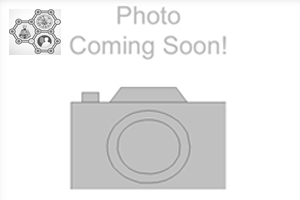 Galilei Galileo
Category : Science-Physics
Type : MGP
Profile : 3/5 - Martyr / Heretic
Definition : Single
Incarnation Cross : RAX Contagion 1
Biography
Italian astronomer, physicist, inventor of the first astronomical telescope and founder of modern experimental science. Galileo achieved great fame in his lifetime but his knowledge and insight created animosity with the Roman Catholic Church. He was forced to recant his scientific beliefs under the charge of heresy. His books were banned by the Church until 1822.
In 1592, he taught at the University of Pisa. By climbing up the winding staircase in the city's leaning tower, he dropped objects of varying size and weight to the ground below measuring the speed. His conclusion that objects fall at the same rate of speed regardless of their weight caused disagreements with his fellow professors. He moved to the University of Padua where his brilliance in mathematics became legendary around the region.
He was a master of mathematics, physics and astronomy and taught his theories to pupils for 18 years.
He invented the first astronomical telescope, thermometer, and compass. He composed and played the lute, gardened and translated epics from the Greek language for his amusement. To his companions, he was known as an arrogant, unruly Renaissance genius with a large frame, flowing red hair and great charisma.
Giving rise to animosity with the Roman Catholic Church over the Copernican model of the universe, he advocated the view that the sun and not the earth was the center of the solar system. A faithful Roman Catholic, Galileo kept his faith in his religion despite his persecution by the church. In 1633, at the age of 69, Galileo was called before the Holy Inquisitors in Rome to defend his heretical arguments. He was forced to recant by the Church and condemned to spend his remaining years at his small estate in Arcetri, Italy.
During his forced retirement from the public, Galileo studied the sky until glaucoma destroyed his eyesight. In November 1641, he was bedridden with kidney pains and heart palpitations, while encouraging his loyal students to continue their discussions on scientific subjects. He died on 1/08/1642 in Arcetri, Italy.
His body was placed in the basement of the Church of Santa Croce in Florence. In 1734, the Church's Holy Office finally relented in allowing a small memorial to Galileo but it was not until 1822 that his name was removed from the Index of Forbidden Books.
Please register for a free Genetic Matrix account to access more information about this and all other celebrity pages