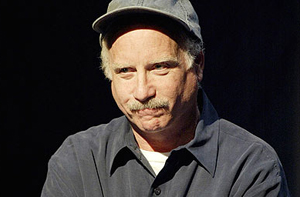 Richard Dreyfuss
Category : Actor
Type : MGP
Profile : 4/1 - Opportunistic / Investigator
Definition : Single
Incarnation Cross : JX Risks
Biography
Richard Stephen Dreyfuss (born October 29, 1947) is an Academy Award-winning American actor.

Early life
Dreyfuss was born in Brooklyn, New York, the son of Norman, an attorney and restaurateur, and Geraldine, a peace activist. Dreyfuss is Jewish and his surname is of Yiddish origin, a variant spelling meaning tripod. His surname is pronounced "DRAY-fuss". For years, though, the public mispronounced it as "DRY-fuss" until he corrected them. He has said that according to family tradition, he is either a direct descendant or at least a relative of Alfred Dreyfus. This is disputed by others. Dreyfuss spent his early childhood in Brooklyn and in Bayside, Queens, until he moved to Los Angeles with his family at the age of nine. In 1965, he graduated from Beverly Hills High School in Beverly Hills, California.

Career
Dreyfuss's acting career began while as a youth at the Beverly Hills Jewish Center. He debuted in the TV production In Mama's House when he was fifteen. He attended the San Fernando Valley State College (later re-named California State University, Northridge) for a year. He was a conscientious objector during the Vietnam War and worked in alternate service for two years as a clerk in a Los Angeles hospital. During this time, he acted in a few small TV roles on shows like Peyton Place, Gidget, Bewitched and The Big Valley. During the late 1960s and early 1970s, he also performed on stage on Broadway, off-Broadway, repertory, and improvisational theater.

Dreyfuss's first film part was a small, uncredited role in The Graduate, and in that film he had one line, "Shall I call the cops? I'll call the cops." He was also briefly seen as a stage hand in Valley Of The Dolls(He had a few lines). He made a strong impression in the subsequent Dillinger and landed a role in the 1973 hit American Graffiti, acting with other future stars like Harrison Ford. Dreyfuss played his first lead role in the Canadian film The Apprenticeship of Duddy Kravitz. He went on to star in box office hits Jaws and Close Encounters of the Third Kind, both directed by Steven Spielberg. Dreyfuss was originally supposed to reprise his role as Hooper in Jaws 2 as the character who found Orca. The proposal was denied when Peter Benchley was asked to include this in the screenplay. For his portrayal of a struggling actor in The Goodbye Girl, he won an Oscar (at age 30), becoming the youngest actor to win a Best Actor Award (this record has since been surpassed by Adrien Brody).

Around 1978, Dreyfuss began to use cocaine frequently; his addiction came to a head four years later, when he was arrested for possession of the drug at the scene of a collision between his car and a tree. He entered rehab and made a Hollywood comeback with the film Down And Out In Beverly Hills.

In 1994, Dreyfuss participated in the historic "Papal Concert to Commemorate the Shoah (Holocaust)" at the Vatican in the presence of Pope John Paul II, Rav Elio Toaf, chief rabbi of Rome, and Oscar Luigi Scalfaro, President of Italy. He recited Kaddish as part of a performance of Leonard Bernstein's Third Symphony with the Royal Philharmonic Orchestra under the baton of Sir Gilbert Levine. The event was broadcast worldwide. In 1995, Dreyfuss was nominated for an Oscar and a Golden Globe for his performance as Glenn Holland in Mr. Holland's Opus. Since then he has continued his career in the movies, television and on stage. In April 2004, he appeared in the revival of Sly Fox on Broadway (opposite Eric Stoltz, René Auberjonois, Bronson Pinchot and Elizabeth Berkley).

In November 2004, he was scheduled to appear in The Producers in London, but withdrew from the production a week before the opening night. The media noted that Dreyfuss was still suffering from problems relating to an operation for a herniated disc in January, and that the part of Max Bialystock in the play is a physically demanding one. His assistant for the production stated that Dreyfuss was accumulating physical injuries that required him to wear physical therapy supports during rehearsals. Nathan Lane was brought in to replace Dreyfuss in the London production.

Dreyfuss has also dabbled with writing, notably teaming up with Harry Turtledove in 1995 to write The Two Georges, a conspiracy thriller set in an alternate reality in which the American colonies remained under British rule (published by Hodder and Stoughton, ISBN 0-340-62826-X). Dreyfuss recorded the voiceover to the famous Apple, Inc., then Apple Computer, Inc., Think Different ad campaign in 1999. The text of the ad begins, "Here's to the crazy ones, the misfits, the rebels..."

In 2006, he appeared as one of the survivors in the 2006 film Poseidon. Dreyfuss is currently a Senior Associate Member of St. Antony's College, University of Oxford.

Dreyfuss has a star on the Hollywood Walk of Fame at 7021 Hollywood Blvd.

Personal life
From 1983 until 1995, Dreyfuss was married to Jeramie Rain, with whom he had three children. In 1999, he married Janelle Lacey. After divorcing Lacey, he married Russian-born Svetlana Erokhin on March 16, 2006, in Harrisonburg, Virginia, while there to speak at James Madison University. Dreyfuss and Erokhin now live in San Diego.

He suffers from bipolar disorder. In 2006, he appeared in Stephen Fry's documentary, Stephen Fry: The Secret Life of the Manic Depressive, in which Fry (who also has the disorder) interviewed him about his life with manic-depression.

Political activity
He has been outspoken on the issue of media informing policy, legislation, and public opinion in recent years, both speaking and writing to express his sentiments regarding the importance of privacy, freedom of speech, democracy, and individual accountability.

Dreyfuss has organized and promoted campaigns to inform and instruct audiences in potential erosion of individual rights. On 16 February 2006, Dreyfuss spoke at The National Press Club in Washington, D.C. in hopes of prompting a national discussion on the impeachable charges against President George W. Bush On 17 November 2006, Dreyfuss appeared on HBO's Real Time with Bill Maher as a panel member to discuss the importance of teaching Civics in schools.
Please register for a free Genetic Matrix account to access more information about this and all other celebrity pages