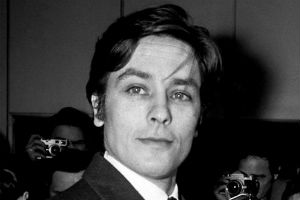 Alain Delon
Category : Actor
Type : GE
Profile : 2/4 - Hermit / Opportunist
Definition : Split - Large
Incarnation Cross : RAX The Sphinx 4
Biography
Alain Fabien Maurice Marcel Delon (born 8 November 1935) is a French-Swiss actor. He rose quickly to stardom, and by the age of 23 was already being compared to French actors such as Gérard Philipe and Jean Marais, as well as American actor James Dean. He was even called the male Brigitte Bardot. Over the course of his career, Delon has worked with many well-known directors, including Luchino Visconti, Jean-Luc Godard, Jean-Pierre Melville, Michelangelo Antonioni and Louis Malle.
Delon acquired Swiss citizenship on September 23, 1999, and the company managing products sold under his name is based in Geneva. He is a citizen of the community of Chêne-Bougeries in the canton of Geneva.
Early life
Delon was born in Sceaux, Seine (now Hauts-de-Seine), Île-de-France, a suburb of Paris. His parents, Édith (née Arnold) and Fabien Delon, divorced when Delon was four. Both remarried, and Delon has a half-sister and two half-brothers. His paternal grandmother was Corsican, from Prunelli-di-Fiumorbo. He attended a Roman Catholic boarding school, the first of several schools from which he was expelled because of unruly behavior. Teachers once tried to convince him to enter the priesthood because of his aptitude in religious studies.
At 14, Delon left school, and worked for a brief time at his stepfather's butcher shop. He enlisted in the French Navy three years later, and in 1953/54 he served as a fusilier marin in the First Indochina War. Delon has said that out of his four years of military service he spent 11 months in prison for being "undisciplined". In 1956, after being dishonorably discharged from the military, he returned to France. He didn't have any money, and got by on whatever employment he could find. He spent time working as a waiter, a porter, a secretary and a sales clerk. During this time he became friends with the actress Brigitte Auber, and joined her on a trip to the Cannes Film Festival, where his film career would begin.
Career
At Cannes, Delon was seen by a talent scout for David O. Selznick. After a screen test Selznick offered him a contract, provided he learned English. Delon returned to Paris to study the language, but when he met French director Yves Allégret, he was convinced that he should stay in France to begin his career. Selznick allowed Delon to cancel his contract, and Allégret gave him his debut in the film Quand la Femme s'en Mêle (When the Woman Butts In). Delon then appeared in the film Faibles Femmes (Weak Women/Three Murderesses). This was also the very first of his films to be seen in America, where it became a huge success.
In 1960, Delon appeared in René Clément's Purple Noon, which was based on the Patricia Highsmith novel The Talented Mr. Ripley. He played protagonist Tom Ripley to critical acclaim; Highsmith herself was also a fan of his portrayal. He then appeared in Luchino Visconti's Rocco and His Brothers. Critic Bosley Crowther of the New York Times said Delon's work was : "touchingly pliant and expressive." John Beaufort in the Christian Science Monitor said:
"Rocco's heartbroken steadfastness furnishes the film with the foremost of its ironic tragedies ... Its believability rests finally on Mr. Delon's compelling performance."
Delon made his stage debut in 1961 in John Ford's play Tis Pity She's a Whore alongside Romy Schneider in Paris. Visconti directed the production. Delon would work with him again for Il Gattopardo (The Leopard). Delon also worked with Jean-Pierre Melville, who directed him in Un Flic, Le Cercle Rouge, and Le Samouraï.
In 1964, the Cinémathèque Française held a showcase of Delon's films and Delon started a production company, Delbeau Production, with Georges Beaume. They produced a film called L'insoumis, which had to be re-edited because of legal issues. Delon then started his own production company, Adel, and starred in the company's first film, Jeff. Delon followed the success of the film with Borsalino, which became one of France's highest grossing films of the time. In 1973, he made a duet with the French pop singer Dalida on "Paroles, paroles". He also played Johnston McCulley's popular masked hero in 1975's Zorro. In 1976, Delon starred in Monsieur Klein, which won him the César awards (French equivalent of Oscars).
He was awarded the Best Actor César Award for his role in Bertrand Blier's Notre histoire (1984), and portrayed the aristocratic dandy Baron de Charlus in a film adaptation of Marcel Proust's novel Swann in Love in the same year. Then followed a string of box office failures in the late 1980s and 1990s, culminating in the failure of Patrice Leconte's Une chance sur deux. Delon announced his decision to give up acting in 1997, although he still occasionally accepts roles.
In 1990, he worked with auteur Jean-Luc Godard, on Nouvelle vague, in which he played twins. In 2003, the Walter Reade Theater showed a series of Delon's films under the aegis, Man in the Shadows: The Films of Alain Delon.
Products
Since the formation of a perfume label in his name, Delon has had a variety of products sold under his name including wristwatches, clothing, eyewear, stationery and cigarettes.
Delon's sunglasses brand became particularly popular in Hong Kong after actor Chow Yun-fat wore them in the 1986 crime film A Better Tomorrow (as well as two sequels). Delon reportedly wrote a letter thanking Chow for helping the sunglasses sell out in the region. The film's director John Woo has acknowledged Delon as one of his idols and wrote a short essay on Le Samourai as well as Le Cercle Rouge for the Criterion Collection DVD releases.
Relationships
On 20 March 1959, Delon was engaged to actress Romy Schneider, whom he met when they co-starred in the film Christine (1958). During their relationship, he had an affair with German actress, singer and model Nico. On 11 August 1962, Nico gave birth to a son, Christian Aaron "Ari", fathered by Delon. The child was raised mostly by Delon's parents. Nico died in 1988, from a bicycling accident.
In December 1963, Schneider and Delon decided to break the engagement. On 13 August 1964, Delon married Nathalie Barthélemy. Their son, Anthony Delon, was born in September. The couple divorced on 14 February 1969.
In 1968, during the shooting of the film Jeff, he met French actress Mireille Darc with whom he started a 15-year relationship, lasting until 1982.
In 1987, Delon met Dutch model Rosalie van Breemen on the shooting of the video clip for his song "Comme au cinéma" and started a relationship. They had two children: Anouschka (25 November 1990) and Alain-Fabien (18 March 1994). The relationship ended in October 2002.
Alain Delon lives in Chêne-Bougeries in the canton of Geneva, Switzerland with his two youngest children.
Honours
At the 45th Berlin International Film Festival, he won the Honorary Golden Bear.
At the 2008 César Awards on February 22, 2008, he presented the César Award for Best Actress to Marion Cotillard, who two days later won the Academy Award for Best Actress for La Vie En Rose.
Delon appears on the cover of the 1986 album The Queen Is Dead by The Smiths.
He was made Officier (Officer) of the Ordre national du Mérite in 1995.
He was made Chevalier (Knight) of the Légion d'honneur on 21 February 1991. He was promoted to Officier (Officer) in 2005.
Please register for a free Genetic Matrix account to access more information about this and all other celebrity pages