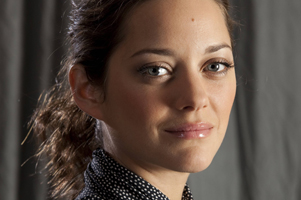 Marion Cotillard
Category : Actress
Type : MGP
Profile : 3/5 - Martyr / Heretic
Definition : Single
Incarnation Cross : RAX Service 3
Biography
Marion Cotillard born 30 September 1975) is a French actress.
She garnered critical acclaim for her roles in films such as La Vie en Rose, Rust and Bone, A Very Long Engagement, My Sex Life... or How I Got Into an Argument, Taxi, Furia and Jeux d'enfants. She has also appeared in such films as Big Fish, A Good Year, Public Enemies, Nine, Inception, Midnight in Paris, Contagion and The Dark Knight Rises.
In 2007, Cotillard starred as the French singer Édith Piaf in La Vie en Rose, for which she received critical acclaim and won several awards, including the Academy Award, the BAFTA Award, the César Award and the Golden Globe Award for Best Actress. She made film history by becoming the first person to win an Academy Award for a French language performance. In 2010, she received a Golden Globe nomination for her performance in the musical Nine and in 2012, Screen Actors Guild Award, Golden Globe Award, BAFTA Award and César Award nominations followed for her performance as Stephanie in Rust and Bone.
Family and early life
Cotillard was born in Paris, and grew up around Orléans, Loiret, in an artistically inclined, "bustling, creative household". Her father, Jean-Claude Cotillard, is an actor, teacher, former mime, and 2006 Molière Award-winning director. Cotillard's mother, Niseema Theillaud, is also an actress and drama teacher.[1] She has two younger twin brothers, Quentin and Guillaume. Guillaume is a screenwriter and director. Cotillard began acting during her childhood, appearing on stage in one of her father's plays.
Career
Early work (1993–2002)
After small appearances and performances in theater, Cotillard had occasional and minor roles in television series such as Highlander, but her career as a film actress began in the mid-1990s with small but noticeable roles in such films as Arnaud Desplechin's My Sex Life... or How I Got Into an Argument. Cotillard appeared in the comedy La Belle Verte, directed by Coline Serreau. In 1998, she starred in Gérard Pirès' action comedy Taxi. In the film, she plays Lili Bertineau, who becomes Daniel's girlfriend. Cotillard reprised the role in two sequels. She then ventured into anticipation science fiction with Alexandre Aja's Furia (1999).
Cotillard appeared in Pierre Grimblat's film Lisa as Young Lisa, alongside Jeanne Moreau, Benoît Magimel and Sagamore Stévenin in the Swiss war drama In The Highlands. She starred in Gilles Paquet-Brenner's film Les jolies choses, adapted from the work of feminist writer Virginie Despentes. In the drama, Cotillard portrayed the characters of two twins of completely opposite characters, Lucie and Marie. She was nominated for a César Award for her performance. In Guillaume Nicloux's thriller Une affaire privée she portrayed Clarisse, friend of the disappeared.
Breakthrough (2003–2006)
Cotillard starred with Guillaume Canet in the romantic comedy film Love Me If You Dare as Sophie Kowalsky, the daughter of Polish immigrants. The film was directed by Yann Samuel. Cotillard had a notable supporting role in Tim Burton's film Big Fish, where she appeared alongside Albert Finney, Ewan McGregor, Billy Crudup, Jessica Lange and Allison Lohman. In the film she plays Joséphine, the French wife of William Bloom. She appeared in two critically successful films, Jean-Pierre Jeunet's A Very Long Engagement as Tina Lombardi, for which she won a César Award for Best Supporting Actress, and appeared in the mystery thriller Innocence as Mademoiselle Éva.
In 2005, Cotillard starred in Steve Suissa's romantic drama Cavalcade as Alizée. She also appeared in Abel Ferrara's religious drama Mary alongside Forest Whitaker and Juliette Binoche. Marion played Isabelle Kruger and Alice in the thriller film La Boîte noire, directed by Richard Berry. She appeared in the film Fair Play as Nicole. Cotillard starred in Ridley Scott's romantic comedy A Good Year, in which she portrayed Fanny Chenal, a French café owner in a small Provençal town, opposite Russell Crowe as a Londoner who inherits a local property. She appeared in the Belgian comedy Dikkenek, and learned to play the cello for her role as a soloist in the satirical coming-of-age film You and Me.[1]
La Vie en Rose (2007–2008)
Cotillard was chosen by director Olivier Dahan to portray the French singer Édith Piaf in the biopic La Vie en Rose before he had even met her, saying that he noticed a similarity between Piaf's and Cotillard's eyes.[3] Producer Ilan Goldman accepted and defended the choice even though distributors TFM reduced the money they gave to finance the film thinking Cotillard wasn't "bankable" enough an actress.[4] Her portrayal was widely praised, including by the eminent theatre director Sir Trevor Nunn, who described it as "one of the greatest performances on film ever."[5] It was dubbed "the most awaited film of 2007" in France, where some critics said that she had reincarnated Édith Piaf to sing one last time on stage.[6]
On 10 February 2008, Cotillard became the first French actress to be awarded the BAFTA Award for Best Actress in a Leading Role since Stéphane Audran in 1973.[7] She is the first actress to win a Golden Globe for a foreign language performance since 1972, when Liv Ullmann won for The Emigrants. She is also the first person to win a (Comedy or Musical) Golden Globe for a foreign language performance.[8]
On 22 February 2008, she was awarded the César Award for Best Actress for her role in La Vie en Rose. Two days later, on February 24, 2008 at the Academy Awards (commonly referred to as The Oscars) she won Best Actress, becoming the first woman and second person (after Adrien Brody, The Pianist) to win both a César and an Oscar for the same performance. Cotillard is the second French cinema actress to win this award and the third overall to receive an Academy Award. She is the first Best Actress winner in a non-English language performance since Sophia Loren's win in 1961.[9] She is also the first and so far only winner of an Academy Award for a performance in the French language. In her Oscar acceptance speech, Cotillard proclaimed "thank you life, thank you love" and, speaking of Los Angeles, said "it is true, there is some angels (sic) in this city!"[10] The day following the ceremony, Cotillard was congratulated and praised by the President of France Nicolas Sarkozy in a statement saying,
I would like to extend my warmest congratulations to Marion Cotillard, who has just received the Oscar for Best Actress for her masterful interpretation of Édith Piaf in La Vie en Rose, directed by Olivier Dahan. Half a century after Simone Signoret, a French artist has received the Best Actress award at the Oscars. It was a good omen that Catherine Allegret, Simone Signoret's daughter, herself had a role in La Vie en Rose. Marion Cotillard embodies an Édith Piaf who is unsettling in her realism, emotion and passion. Her interpretation brings to life the story of a woman who gave French chanson its acclaim and authenticity; a singer, too, who closely united France and America.[11]
La Vie En Rose was in part a Czech production, as Cotillard mentioned in her César acceptance speech.[12] On 1 March 2008, Cotillard won a Czech Lion Award for Best Actress. She could not attend the ceremony in Prague due to the filming of Public Enemies. Her friend Pavlína N?mcová – who played the journalist in La vie en Rose – was there to accept the award on her behalf. On 24 June 2008, Cotillard was one of 105 individuals invited to join the Academy of Motion Picture Arts and Sciences.
Widespread recognition (2009–present)
Cotillard starred alongside Johnny Depp and Christian Bale in Public Enemies, which was released in the United States on 1 July 2009. Later that year, Cotillard appeared in the film adaptation of the musical Nine,[13] directed by Rob Marshall, and co-starring Daniel Day-Lewis, Penélope Cruz, Judi Dench, Nicole Kidman, Sophia Loren and Kate Hudson. On 15 December 2009, Cotillard was nominated for a Golden Globe for Best Actress – Musical or Comedy for her performance in the film. The film was released on 18 December 2009.
For her role in the musical Nine as Luisa Contini, Time magazine ranked her as the fifth best performance by a female in 2009.[14] She was ranked just behind Mo'Nique, Carey Mulligan, Saoirse Ronan and Meryl Streep. Cotillard was awarded the Desert Palm Achievement Actress Award at the 2010 Palm Springs International Film Festival for the role - her second prize from the festival.
On 15 March 2010 Cotillard was made a Chevalier (Knight) of the Ordre des Arts et des Lettres (Order of the Arts and Letters) by the French government for her "contribution to the enrichment of French culture".[15]
She appeared as the main antagonist "Mal Cobb" in Christopher Nolan's film Inception, alongside Leonardo DiCaprio and Joseph Gordon-Levitt, which released on 16 July 2010.
She appears in Woody Allen's Midnight in Paris (2011) alongside Rachel McAdams and Owen Wilson, cast as Adriana, a fictionalized mistress of Pablo Picasso. She co-starred alongside Gwyneth Paltrow, Jude Law, Kate Winslet and Matt Damon in Steven Soderbergh's thriller film Contagion.[16]
In 2012, Cotillard appeared in Christopher Nolan's film The Dark Knight Rises, playing Miranda Tate, a board member at Wayne Enterprises who is later revealed to be Talia al Ghul, the films secondary antagonist. The film reunited her with her Inception co-stars Joseph Gordon-Levitt, Michael Caine and Tom Hardy. She next starred in Jacques Audiard's Rust and Bone (De rouille et d'os) alongside Matthias Schoenaerts, for which she received a fourth Screen Actors Guild Award nomination and third Golden Globe nomination.[17] The film premiered at the 2012 Cannes Film Festival. Her next project is Blood Ties by Guillaume Canet, starring Clive Owen, among others.
Other projects
In addition to her film work, Cotillard is interested in environmental activism, and has participated in campaigns for environmental protection. Cotillard used her high public profile to bring attention to the aims of Greenpeace, working for the environmental organization as a spokesperson, allowing the organization to use her apartment to test products. In 2005, she also contributed to Dessins pour le climat ("Drawings for the Climate"), a book of drawings published by Greenpeace to raise funds for the group.
In 2009, Cotillard was chosen as the face for Dior's "Lady Dior" advertising campaign and was featured in an online mini-movie directed by John Cameron Mitchell about the fictional character created by John Galliano. This campaign has also resulted in a musical collaboration with Scottish rock band Franz Ferdinand, where Cotillard has provided the vocals for a composition performed by the group, entitled "The Eyes of Mars". Cotillard appeared on the cover of the November 2009 issue of Vogue with Nine co-stars Sophia Loren, Nicole Kidman, Penélope Cruz, Kate Hudson and Fergie, and on the July 2010 cover by herself.
In 2011, she publicly supported the chief Raoni in his fight against Belo Monte Dam.
Personal life
Cotillard currently lives with French actor and director Guillaume Canet. Many reports say the couple prefer to live a simple lifestyle, and they are often spotted in cafes and shopping together in Paris. Neither star discusses their relationship with the media, although photos of the couple being affectionate regularly surface in the European tabloids.[18] The birth of the couple's first child, a boy named Marcel, was announced on 20 May 2011.
She is a fan of Radiohead and Canadian singer Hawksley Workman; she has appeared in two of the latter's music videos, including "No Reason to Cry Out Your Eyes (On the Highway Tonight)".[20] Workman said in interviews about his album Between the Beautifuls that he worked and wrote songs with Cotillard while they both were in Los Angeles during the movie awards season.[21] She is a supporter of the English football club Leeds United, a passion she developed after her compatriot Eric Cantona's spell at the club in the early 1990s.[22][unreliable source?]
In 2008, Cotillard generated controversy due to the re-publishing of a 2007 interview in which she publicly questioned the official explanation of the September 11 attacks on the United States and implied the destruction of the World Trade Center towers was an intentional demolition.
In August 2012, a Harris Interactive poll for Gala magazine, on France's most popular couple, saw Cotillard and Canet ranked the third most popular.
In 2012 she was voted "Sexiest Woman In The World" in the Hungarian magazine Periodika.
Please register for a free Genetic Matrix account to access more information about this and all other celebrity pages