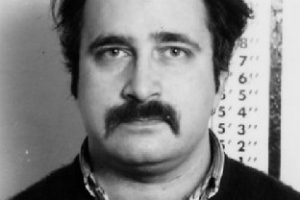 Bob Berdella
Category : Criminal - Serial Killer
Type : MGE
Profile : 4/1 - Opportunistic / Investigator
Definition : Single
Incarnation Cross : JX Need
Biography
Robert Andrew "Bob" Berdella (January 31, 1949 – October 8, 1992) was an American serial killer in Kansas City, Missouri who raped, tortured and killed at least six men between 1984 and 1987.
Early life
Berdella was enrolled in the Kansas City Art Institute from 1967 to 1969. During this time he was convicted but received a suspended sentence for selling amphetamines. He was later arrested for possession of LSD and marijuana, but the charges were dropped for lack of evidence. In 1969 he bought the house at 4315 Charlotte, which would be the scene of the crimes. He worked as a chef and eventually opened Bob's Bizarre Bazaar, located at 817 Westport Rd., in Kansas City, Missouri, a novelty shop.
Crimes
Berdella was apprehended on April 2, 1988, after a victim he had been torturing for a week jumped naked from the second story of his house and escaped, wearing only a dog collar. By that time, he had abducted and tortured at least six young men, and the Kansas City Police Department suspected him in two other disappearances. Berdella had detailed torture logs and large numbers of Polaroid pictures he had taken of his victims. Volumes of pictures were recovered by the Kansas City Police Department, and remain in their possession. He claimed that he was trying to "help" some of his victims by giving them antibiotics after torturing them. Methods of torture included electrical shocks, puncturing their anal cavities with his fist, and even injecting their vocal cords with drain cleaner. He tried to gouge one of his victim's eyes out "to see what would happen". He buried one victim's skull in his backyard, and put the dismembered bodies out for the weekly trash pickup. The bodies were never recovered but left in the landfill.
A few months before the arrest was made, Berdella was offered a ride home from a bar by people who noticed he was too intoxicated to drive. On the way back, Berdella allegedly told stories about young men he'd had abducted and tortured in the previous months. It was not taken seriously at that time considering his advanced state of intoxication.
He claimed that the film version of John Fowles' The Collector, in which the protagonist kidnaps and imprisons a young woman, had been his inspiration when he was a teenager.
Victims
Name Age Date of disappearance
Jerry Howell 20 July 5, 1984
Robert Sheldon 18 April 19, 1985
Mark Wallace 20 June 22, 1985
James Ferris 25 September 26, 1985
Todd Stoops 21 June 17, 1986
Larry Pearson 20 July 9, 1987
Death
Berdella died of a heart attack in 1992 after writing letters to a minister claiming the prison officials were not giving him his heart medication.
Media
The Northeast Film Group released a feature film, Berdella, based on his crimes in September 2009.
Chicago death metal band Macabre's song "Diary of Torture" on their album Murder Metal is about Robert Berdella, and gives details of his abductions and killings.
Evil, I cover his crimes in an episode entitled "The Skull Collector".
Please register for a free Genetic Matrix account to access more information about this and all other celebrity pages