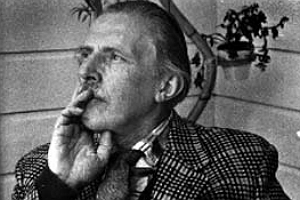 John G Bennett
Category : Writers-Religion-Philosophy
Type : MGE
Profile : 1/3 - Investigating / Martyr
Definition : Single
Incarnation Cross : RAX Rulership 2
Biography
British occultist who brought Pakh Subuh (Bapak) to England on 5/21/1957. Involved with Gurdjieff and Ouspensky, he traveled widely in his work and studied Sufism in great depth. He was the author of "Concerning Subud" and his autobiography, "Witness."
He married Winifred in April 1925 in Greece. Involved in Greek land deals, he was arrested and imprisoned in March 1928 on charges of forging title deeds. At his 1929 trial he was acquitted for lack of evidence. This did, however, lead to his career in mining when a Greek national offered Bennett a half share in a coal mine in exchange for financing. Bennett formed a partnership with a mining engineer in England and they found a profitable way of making brown coal into charcoal. Their company later disbanded, but Bennett took a job as engineer-estimator in 1932, a 20-year involvement with the British coal industry in private and public capacities.
From 1921 on, Bennett was intrigued by spiritual investigations. He claimed to have experienced a mystical illumination when a voice told him that he was to embark on a great task whose meaning would be revealed to him when he was age 60. While in London, Bennett began to attend Ouspensky's meetings. In 1924, Ouspensky declared that his followers must choose between him and Gurdjieff, as a part of the battle between the dark forces and masters of light. Bennett chose the London group, where he resided as a leading member through the '20s, struggling with objective consciousness, self-remembering and work on himself.
In the nature of spiritual politics so pervasive in metaphysical groups, Ouspensky cut off Bennett in 1929, leading to Bennett's decision to form a group of his own. His group was soon reabsorbed into the Ouspensky camp where Bennett became a chief lieutenant, finding pupils, arranging meetings and drinking fine wines during the evening's profound discussions with Ouspensky.
During WW II, the Bennetts were bombed out of their Chelsea home. He and Winifred found a seven-acre parcel on the outskirts of London where they envisioned a community in which spiritual teaching would be combined with the Work, hard physical labor. Invigorated by his pupils, Bennett began to write with prolific passion. His group grew vegetables and kept chickens in the bombed-out gardens and Bennett began to publicize his spiritual teachings and his writings, which were used as a basis for group discussion. His first short book, "Values," was published in 1942.
During the next 30 years he poured out a vast quantity of books, pamphlets, lectures and essays, all expounding his account of the System. His major work was a four-volume opus, "The Dramatic Universe." His writing did lead to a final break with Ouspensky, who forbade any teaching or publication of the System in any form other than his. After the break, the majority of students stayed with Bennett, rather than Ouspensky who was by then weary and angry.
Bennett continued to have visions. Since 1939 he had been repeating the Lord's Prayer one thousand times a day, adding the phrase "Fiat Voluntas tua," and in early 1944, he experienced all of nature to be imbued with Jesus, putting him into a state of ecstasy for three days. While dealing with the negotiations of students and teacher, he was at the same time dealing with more mundane negotiations with the Coal and Chemical Industry with apparently no disassociation between his two varied worlds. He organized research laboratories for the Coal Plastics Company on one hand and the Comparative Study of History, Philosophy and the Sciences on the other hand. During this period, he also wrote a play about the burning of Chartres Cathedral, embarked on a treatise in fifth-dimensional geometry and produced a report on how to increase scientific manpower in the universities.
In 1948, in Paris, Bennett met Gurdjieff for the first time and became his disciple up to the time of Gurdjieff's death on 10/29/1949.
In the autumn of 1950, Winifred had a serious heart attack. Bennett left his business life at that time and devoted himself to his property and school in Coombe Springs. In 1953, still searching for the perfect path, he traveled to the East once more and this time discovered Subud, a method of enlightenment. Bennett was "opened" by the latihan (training) on 12/25/1956, after which he wrote a book about Subud and began to spread the faith.
In mid-1958, Winifred died and three months later he married his friend and traveling companion Elizabeth Mayall. After a lifetime in which his search for enlightenment never ceased, Bennett died 12/13/1974 at age 77..
Please register for a free Genetic Matrix account to access more information about this and all other celebrity pages