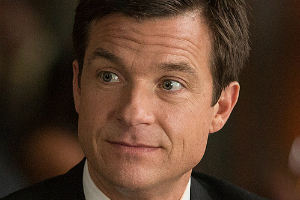 Jason Bateman
Category : Actor
Type : PEG
Profile : 5/1 - Heretical / Investigator
Definition : Single
Incarnation Cross : LAX Obscuration 2
Biography
Jason Kent Bateman (born January 14, 1969) is an American television and film actor. After appearing in several sitcoms during the 1980s and 1990s including It's Your Move and The Hogan Family, Bateman came to prominence in the early 2000s for playing Michael Bluth on Arrested Development, for which he won a TV Land Award, a Golden Globe, and two Satellite Awards. He has since established himself in Hollywood by appearing in several films including The Kingdom, Juno, Hancock, Up in the Air, Paul, Horrible Bosses, and Identity Thief.
Early life
Bateman was born in Rye, New York. His mother, Victoria Elizabeth, was a former flight attendant for Pan Am, and his father, Kent Bateman, is an actor, film and television writer/director, and founder of a repertory stage in Hollywood. His mother was from the United Kingdom, born in Shrewsbury, Shropshire. His older sister, actress Justine Bateman, is well known for her work on the sitcom Family Ties. Bateman also has three half-brothers. Bateman was four years old when his family moved to Salt Lake City, and later to California.
Television
Early career
Bateman started his television career on Little House on the Prairie as James Cooper, an orphaned boy who, along with his sister, is adopted by the Ingalls family. From 1982-84 he was a supporting character on television show Silver Spoons as Ricky Schroder's 'bad boy' friend. He appeared in the Knight Rider third-season episode "Lost Knight" in 1984, and a number of other small television roles. In 1987, he appeared with Burt Reynolds on the men's team in the inaugural week of game show Win, Lose or Draw. Jason earned the status of teen idol in the mid-1980s for his television work, most notably The Hogan Family (originally titled Valerie, Valerie's Family, The Hogans and finally The Hogan Family after Valerie Harper left the series). He became the Directors Guild of America's youngest-ever director when he helmed three episodes of The Hogan Family at the age of eighteen. After the series ended its run, he gained international recognition in the motion picture Teen Wolf Too, which, despite his casting in the title role, was a box office failure. In 1994, he played opposite legendary actors Katharine Hepburn and Anthony Quinn in the television film This Can't Be Love. During this period, he had major roles on four series—Simon, Chicago Sons, George & Leo, and Some of My Best Friends—none of which lasted longer than one season. He also directed an episode of Two of a Kind in 1999. In 2002, he played the frisky sibling of Thomas Jane's character in the feature film The Sweetest Thing.
Arrested Development
In 2003, Bateman was cast as Michael Bluth in the comedy series Arrested Development. Although critically acclaimed, the series never achieved high ratings and ended on February 10, 2006. Bateman won several awards for his work on the series, including a Golden Globe for Best Actor in a Television Series Musical or Comedy. He was also nominated in 2005 for the Emmy Award for Outstanding Actor in a Comedy Series.
New episodes of Arrested Development will premiere in May 2013 on Netflix with the original cast, including Bateman, and may potentially lead to a restart of the series.
Post-Arrested Development
Bateman performed commentary on the 2004 Democratic National Convention for The Majority Report with Arrested Development co-star David Cross, and hosted NBC's Saturday Night Live on February 12, 2005.
In 2006, he appeared as a guest star on the Scrubs episode "My Big Bird" as Mr. Sutton, a garbage man with a flock of vicious ostriches as pets.
In 2009, Bateman became a regular voice actor for the short-lived Fox comedy series Sit Down, Shut Up. He voiced Larry Littlejunk, the gym teacher and only staff member that can teach.
In 2010, Bateman and former Arrested Development co-star Will Arnett created "DumbDumb Productions," a production company focusing on digital content. Their first video was "Prom Date," the first in a series of "Dirty Shorts" for Orbit.
Film work
In 2004, Bateman appeared in Dodgeball: A True Underdog Story as ESPN 8 ("The Ocho") commentator Pepper Brooks, and in Starsky & Hutch as Kevin, Vince Vaughn's business partner.
Bateman reunited with Vaughn in 2006's The Break-Up. In 2007, he played former lawyer Rupert "Rip" Reed alongside Ben Affleck in Smokin' Aces, and also starred in The Kingdom, Mr. Magorium's Wonder Emporium, and Juno. In 2008, he co-starred with Will Smith and Charlize Theron in the superhero film Hancock.
Bateman's 2009 films included Extract, written and directed by Mike Judge, and Couples Retreat, reuniting with Vince Vaughn in a comedy chronicling four couples who partake in therapy sessions at a tropical island resort (Kristen Bell played his wife).
In 2010, he starred in The Switch, a romantic comedy, with Jennifer Aniston.
In 2011, he played the role of Special Agent Zoil in the comedy Paul, and starred in Horrible Bosses and The Change-Up.
It was announced on January 6, 2012, that a sequel to Horrible Bosses is in the works.
On March 8th, 2012, Mansome, Jason Bateman's first executive producer credit with partner Will Arnett, was announced as a Spotlight selection for the Tribeca Film Festival. The documentary, directed by Morgan Spurlock, is a comedic look at male identity as it's defined through men's grooming habits featuring celebrity and expert commentary.
In 2012, he made a dramatic turn in the thriller film Disconnect, and in 2013, he starred in the comedy film Identity Thief.
Personal life
Bateman told Best Life magazine that he and sister Justine Bateman supported their parents with the paychecks they earned from their television shows; he also revealed that he was managed by his father until a 20-year-old Bateman dissolved the business relationship. Throughout the 1990s, Bateman struggled with addiction to alcohol and drugs. He stated in an interview in 2009 that "It was like Risky Business for ten years."
In 1987, Bateman won the celebrity portion of the Long Beach Grand Prix.
Bateman married Amanda Anka, daughter of singer Paul Anka, in July of 2001. They have two daughters: Francesca Nora (born on October 28, 2006 in Los Angeles) and Maple Sylvie (born on February 10, 2012).
In late 2005, he had surgery to remove a benign polyp from his throat. The surgery required recovery time and halted production on Arrested Development, though enough episodes had been completed to get the show through the November sweeps period.
Bateman is a fan of the Los Angeles Dodgers and wore Dodgers clothing in the 2008 film Hancock.
Please register for a free Genetic Matrix account to access more information about this and all other celebrity pages