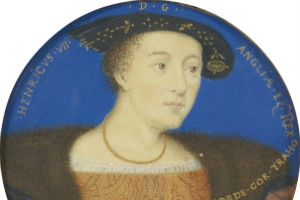 Arthur Tudor Prince of Wales
Category : Notable-Famous-Royal-family
Type : GP
Profile : 2/5 - Hermit / Heretic
Definition : Single
Incarnation Cross : RAX Service 3
Biography
First son of King Henry VII of England and Elizabeth of York. He died before his father. When Henry VII died, Arthur's younger brother, Henry, became king as King Henry VIII, and married Arthur's young wife.
Arthur's parents Elizabeth of York and Henry VII married on 18 January 1486. In order to strengthen his claim to the English throne, Henry set his personal genealogists to trace back his heritage to Cadwaladr and ancient British kings. The royal historians proclaimed that Henry was related to King Arthur, identifying Winchester in Hampshire as Camelot. Henry insisted that Elizabeth, now pregnant, would give birth to a son who would bring a golden age back into England, and Henry would name the boy Arthur in honour of his 'ancestor'. Henry moved the court to Winchester for the birth of his child, no doubt taking a huge gamble that the baby was in fact a boy. It was there that the first Tudor Prince of Wales, Arthur, was born.
It is not known if Arthur was a robust child when born. Francis Bacon wrote that Arthur was premature, born in the eighth month, "partus octomenstris, as the physicians do prejudge, yet strong and able."
Eager to strengthen his kingdom against France and its potential support of pretenders to his throne, Henry VII sought the support of Isabella I of Castile and Ferdinand II of Aragon. When Arthur was two years old, a marriage with their youngest daughter, Catherine of Aragon was arranged for him.
When Arthur was 14, the King and Queen of Castile and Aragon promised to send their daughter Catherine to England, but it was not until after Arthur turned 15 that Catherine and her retinue finally started their journey. The Spanish Infanta finally landed in the autumn, and on 4 November 1501, the couple met at last at Dogmersfield in Hampshire.
Little is known about their first impressions of each other, but Arthur did write to his parents-in-law that he would be "a true and loving husband" and he later told his parents that he was immensely happy to behold the face of his lovely bride. Ten days later, on 14 November 1501, they were married at Old St Paul's Cathedral.
The couple soon travelled to Ludlow Castle on the Welsh border, where Arthur resided in his capacity as Prince of Wales and President of the Council of Wales and the Marches. He died suddenly on 2 April 1502, at the early age of 15. The cause of his death was unknown, but it may have been consumption, diabetes, or the mysterious sweating sickness, which some modern theorists tie to a hantavirus. Catherine also fell ill, but survived.
Arthur's younger brother, Henry, Duke of York, was not created Prince of Wales until it was certain Catherine was not carrying Arthur's child. Henry VII then applied for a Papal dispensation for Catherine to marry Henry in June 1503, as a continuation of the peace treaty between Spain and England.
Please register for a free Genetic Matrix account to access more information about this and all other celebrity pages