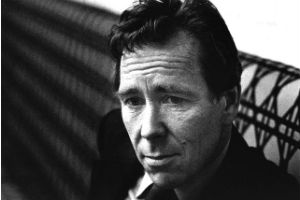 Anthony Armstrong Jones
Category : Photographer
Type : MGP
Profile : 5/2 - Heretical / Hermit
Definition : Single
Incarnation Cross : LAX Dominion 1
Biography
Antony Charles Robert Armstrong-Jones, 1st Earl of Snowdon, GCVO RDI (born 7 March 1930) is an English photographer and film maker. He was married to Princess Margaret, younger daughter of King George VI, and younger sister of Queen Elizabeth II.
Early life
Antony Armstrong-Jones was the only son of the marriage of the barrister Ronald Armstrong-Jones (1899–1966) and his first wife Anne Messel,who later married Michael Parsons, 6th Earl of Rosse.
Armstrong-Jones' paternal grandfather was Sir Robert Armstrong-Jones, the British psychiatrist and physicist and his paternal great grandfather was Sir Owen Roberts, the Welsh educationalist.His maternal great-grandfather was the Punch cartoonist Linley Sambourne (1844–1910) and his great-great-uncle Alfred Messel was a well-known Berlin architect.
Armstrong-Jones' parents separated when he was young and as a schoolboy he contracted polio while on holiday at their country home in Wales. For the entire six months that he was in Liverpool Royal Infirmary recuperating, his only family visits were from his sister Susan.
Education
Armstrong-Jones was educated at two boarding independent schools: at Sandroyd School from 1939 to 1943,which had newly moved to its current home at Rushmore Park (at the centre of Cranborne Chase, and near the village of Tollard Royal), in Wiltshire, from its former home of Cobham in Surrey, and at Eton College in the small town of Eton in Berkshire, followed by Jesus College at the University of Cambridge, where he studied architecture, but failed his final exams. He coxed the winning Cambridge boat in the 1950 Boat Race.
Life and career
After university, Armstrong-Jones took up a career as a photographer in fashion, design and theatre. As his career as a portraitist began to flourish, he became known for his royal studies, among which were the official portraits of Queen Elizabeth II, and the Duke of Edinburgh for their 1957 tour of Canada.
In the early 1960s, Armstrong-Jones became the artistic adviser of the Sunday Times magazine, and by the 1970s had established himself as one of Britain's most respected photographers. Though his work includes everything from fashion photography to documentary images of inner city life and the mentally ill, he is best known for his portraits of world notables (the National Portrait Gallery has more than 100 Snowdon portraits in its collection), many of them published in Vogue, Vanity Fair, and The Daily Telegraph magazine. His subjects have included Barbara Cartland, Laurence Olivier, Anthony Blunt and J. R. R. Tolkien.
In 2001, Armstrong-Jones was given a retrospective exhibition at the National Portrait Gallery, Photographs by Snowdon: A Retrospective, which later travelled to the Yale Center for British Art. More than 180 of his photographs were displayed in an exhibition that honoured what the museums called "a rounded career with sharp edges."
Armstrong-Jones also co-designed, in 1960–1963, with Frank Newby and Cedric Price, the aviary of the London Zoo. He also had a major role in designing the physical arrangements for the 1969 investiture of his nephew Prince Charles as Prince of Wales.
Personal life
First marriage
In February 1960, Snowdon, still known as Antony Armstrong-Jones, became engaged to the Queen's sister, Princess Margaret, and they married on 6 May 1960 at Westminster Abbey. The couple made their home in apartments at Kensington Palace. As he had been without title, he was created Earl of Snowdon and Viscount Linley of Nymans in the County of Sussex on 6 October 1961 due to concerns over the prospect of a British princess giving birth to a child without a title. The Snowdon title has centuries-old royal associations, since the name Snowdon was borne by the Welsh princes and the House of Gwynedd before 1282, though here it was granted as a nod to Armstrong-Jones's Welsh ancestry. A Barony of Snowdon (sometimes spelled Snaudon) was a subsidiary title of King George II's son Frederick, Prince of Wales. The subsidiary Linley title honoured Lord Snowdon's great-grandfather Linley Sambourne as well as Nymans, the Messel family estate in West Sussex. David, Viscount Linley, was born 3 November 1961, and a second child, Lady Sarah Armstrong-Jones, on 1 May 1964.
The marriage began to collapse very early and publicly. Various causes may have lain behind the failure. In 1953 Margaret had been dissuaded from accepting the proposal of Group Captain Peter Townsend. On her side there was a penchant for late-night partying, on Snowdon's, an undisguised sexual promiscuity. ("If it moves, he'll have it," was the summing up of one close friend).To most of the girls who worked in his Pimlico Road studio, there seemed little doubt that Snowdon was gay or bisexual; to which he himself responded, "I didn't fall in love with boys — but a few men have been in love with me".In his 2009 memoir, Redeeming Features, British interior decorator Nicholas Haslam claimed that he had an affair with Snowdon before the latter's marriage to Princess Margaret, and that Snowdon had also been the lover of another leading interior decorator, Tom Parr.Others have pointed out that both Snowdon and Margaret were stars in their own right, and were used to being the centre of attention, leading to clashes over primacy. Margaret was initially surprised that her husband had no intention of giving up his rising photographic career. Because Snowdon travelled around the world to complete assignments, he was often separated from his wife for many weeks.
Their break-up lasted sixteen years, accompanied by drugs, alcohol, and bizarre behaviour by both parties, such as Snowdon's leaving lists between the pages of books the princess read for her to find, of "things I hate about you".According to biographers Sarah Bradford and Anne de Courcy, one note read: "You look like a Jewish manicurist and I hate you".When high society palled, Snowdon would escape to a hideaway cottage with his lovers, or on overseas photographic assignments; most people, including the Royal Family, took his side.Among Snowdon's lovers in the late 1960s was Lady Jacqueline Rufus-Isaacs, daughter of the third Marquess of Reading.
The marriage ended in divorce in 1978, when Roddy Llewellyn briefly entered Princess Margaret's life and Snowdon played the outraged husband.
In 2004 it was claimed that Snowdon fathered a daughter shortly before marrying Princess Margaret.Anne de Courcy reports the claim by Polly Fry, born in 1960, in the third week of Lord Snowdon's marriage to Princess Margaret, and brought up as a daughter of Jeremy Fry, inventor and member of the Fry's chocolate family, and his first wife, Camilla, that she was in fact Snowdon's daughter.Fry asserted that a DNA test in 2004 proved Snowdon's paternity. Jeremy Fry rejected her claim, and Snowdon denied having taken a DNA test.
Second marriage
After his divorce from Princess Margaret, Lord Snowdon married Lucy Mary Lindsay-Hogg (née Davies), the former wife of film director Michael Lindsay-Hogg, on 15 December 1978. Their only child, Frances Armstrong-Jones, was born seven months later, on 17 July 1979.
From 1976 until 1996, Snowdon's mistress was Ann Hills, a journalist; she committed suicide on 31 December 1996.
Lord and Lady Snowdon separated in 2000 after the revelation that Snowdon, at the age of 67, had fathered a son, Jasper William Oliver Cable-Alexander (born 30 April 1998), with Melanie Cable-Alexander, an editor at Country Life magazine.
Titles
7 March 1930 – 6 October 1961: Antony Armstrong-Jones, Esq.
6 October 1961 – present: The Rt Hon. The Earl of Snowdon
Life peerage
On 16 November 1999 Lord Snowdon was created Baron Armstrong-Jones, of Nymans in the County of West Sussex. This was a life peerage given him so that he could keep his seat in the House of Lords after the hereditary peers had been excluded. An offer of a life peerage was made to all hereditary peers of the first creation (i.e., those for whom a peerage was originally created, as opposed to those who inherited a peerage from an ancestor) at that time.
Please register for a free Genetic Matrix account to access more information about this and all other celebrity pages