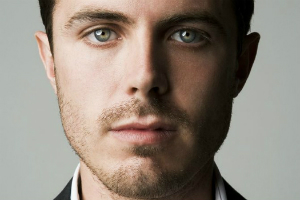 Casey Affleck
Category : Actor
Type : MGE
Profile : 1/3 - Investigating / Martyr
Definition : Single
Incarnation Cross : RAX Explanation 3
Biography
Caleb Casey McGuire Affleck-Boldt (born August 12, 1975), is an American actor and film director. Throughout the 1990s and early 2000s, he played supporting roles in mainstream hits like Good Will Hunting (1997) and Ocean's Eleven (2001) as well as in critically acclaimed independent films such as Chasing Amy (1997). Casey is the younger brother of actor and director Ben Affleck, with whom he has frequently collaborated professionally. In 2007, his breakout year, Affleck gained recognition and critical acclaim for his work in Gone Baby Gone and The Assassination of Jesse James by the Coward Robert Ford, for which he received an Academy Award nomination for Best Supporting Actor.
Early life
Affleck was born in Falmouth, Massachusetts. He is the second son of Christine Anne "Chris" (née Boldt), a school district employee and teacher, and Timothy Byers Affleck, a drug counselor, social worker, janitor, auto mechanic, bartender, and former actor with the Theater Company of Boston. Affleck has Irish, Scottish, German, and English ancestry (the surname "Affleck" is Scottish). He is a tenth cousin, once removed, of actor Matt Damon, through a common New England ancestor. He was raised in a mostly Episcopalian family. Affleck is three years younger than his brother Ben. As a child he had numerous pets, including cats, snakes, guinea pigs and turtles. Affleck went to George Washington University and later transferred to Columbia University in New York City, where he majored in physics, astronomy, and Western philosophy, but never graduated. Affleck worked sporadically on television while finishing high school and attending college during the early 1990s.
Career
Early work, 1995–2006
Affleck's first movie role was as a sociopathic teenager in Gus Van Sant's 1995 dark comedy To Die For, alongside Joaquin Phoenix and Nicole Kidman. After co-starring with Halle Berry in the 1997 box office flop Race the Sun, later that year he appeared in two films featuring his brother Ben: Chasing Amy and Good Will Hunting.
Affleck's next few films, the underground movie Desert Blue (1998) with Kate Hudson, the black comedy Drowning Mona (1999) with Bette Midler, Jamie Lee Curtis, Neve Campbell, and Danny DeVito, and the 2001 horror movie Soul Survivors (co-starring Luke Wilson) were all critical as well as commercial failures.
In 2001, Affleck became part of an ensemble cast in the remake of the Rat Pack movie Ocean's Eleven, directed by Steven Soderbergh. Supporting the star leads, George Clooney and Brad Pitt, Affleck played Virgil Malloy, one of the pair of Mormon brothers hired to drive the getaway vehicle. Affleck reprised this character in two sequels, Ocean's Twelve (2004) and Ocean's Thirteen (2007). In the third installment of the trilogy, several scenes are set in Mexico and he has extended dialogue in Spanish. Affleck lived in Mexico as a child and speaks Spanish.
Affleck co-wrote the screenplay for the 2002 film Gerry with Gus Van Sant and Matt Damon. The film, about two men who get lost while hiking in the desert, received mixed reviews; after premiering at the Sundance film festival, it got only a limited release in the United States in 2003. In 2006, Affleck featured in Lonesome Jim and The Last Kiss, where he plays a friend of Zach Braff's character. He then made a cameo in the Joaquin Phoenix-directed video "Tired of Being Sorry" for Balthazar Getty's band Ringside.
Breakthrough, 2007–present
In 2007, Affleck starred in the Western The Assassination of Jesse James by the Coward Robert Ford, playing Robert Ford opposite Brad Pitt's Jesse James. For his performance, he received a Golden Globe nomination for Best Supporting Actor in a Motion Picture, a nomination for a Screen Actors Guild Award for Outstanding Performance by a Male Actor in a Supporting Role - Motion Picture, and an Oscar nomination for Best Performance by an Actor in a Supporting Role. Entertainment Weekly observed that "a revelatory Casey Affleck brings Ford to life with a mature sense of an underling's craven, fawning petulance." Other reviewers praised Affleck for being "terrific" and a "real revelation" while making "an indelible impression as the insecure, physically unprepossessing weakling." The film's director, Andrew Dominik, said that Affleck was so good in the role partly because, like Ford, he "knows what it's like to live in somebody's shadow," referring to Affleck's older brother.
Affleck also played his first leading man in a mainstream production in 2007. He starred in the Boston crime thriller Gone Baby Gone as the protagonist, Patrick Kenzie. Directed, produced, and co-written by Ben Affleck, the film was critically acclaimed and earned Casey further plaudits for his acting. The Boston Globe commented, "I'd never stopped to consider Casey Affleck as a movie star before, but under his big brother's tutelage, he blooms as a leading man of richly watchable savvy and intelligence." The New York magazine similarly praised Affleck's portrayal of the tough private detective and concluded, "Casey Affleck has never had a pedestal like the one his brother provides him, and he earns it. His Patrick is pale and raspy ... He's not physically imposing, but he reels off four-letter words so fast that it leaves his bigger and more dangerous opponents staring in disbelief."
In 2010 Affleck released his first major directorial effort, I'm Still Here, a mockumentary about the musical career of his friend and brother-in-law Joaquin Phoenix, who attempted to live a lifestyle of a rapper in one year. After much speculation, Affleck admitted shortly after the film's release that Phoenix's role was a "performance" rather than genuine behavior, stating that he "never intended to trick anybody", rather, the production was a work of "gonzo filmmaking" inspired by journalists such as Hunter S Thompson.
Next, Affleck teamed with Jessica Alba and Kate Hudson in The Killer Inside Me (2010), a film adaptation of the 1952 novel of the same name. In January 2010, The Killer Inside Me premiered at the Sundance Film Festival, where it was received poorly by many critics and created controversy due to its graphic portrayal of violence against women, which prompted many viewers to walk out of the screening. However critics generally praised Affleck's performance as a serial killer.
Affleck is scheduled to play the lead role in Ridley Scott's upcoming production "The Kind One", a period noir drama, set for release in 2012. He will then star as Gabriel in Paradise Lost, with Bradley Cooper. In 2012, he will star opposite Rooney Mara in the independent modern-day Bonnie and Clyde film Ain't Them Bodies Saints.
Personal life
Affleck married Summer Phoenix, his girlfriend of six years, on June 3, 2006 in Savannah, Georgia. The couple were introduced by her brother, Joaquin. They have two sons, Indiana August, born on May 31, 2004 in Amsterdam, and Atticus, born in January 12, 2008.
Affleck is involved with many animal rights movements and campaigns for PETA and Farm Sanctuary. He is a vegan, and thus does not eat "meat or any other animal products." Affleck resides in Los Angeles and Winter Park, Florida with his family.
In 2010, Affleck was sued by two former female co-workers for sexual harassment; the cases were settled out of court.
Please register for a free Genetic Matrix account to access more information about this and all other celebrity pages